Gigantic Humpback Whales Spotted By New Yorkers Near Statue Of Liberty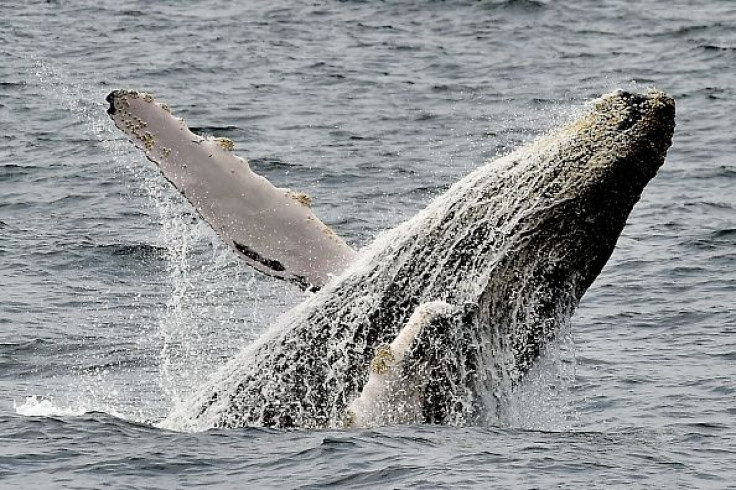 New York City has a history of polluted waters, so spotting marine life was out of the ordinary — until now. The amount of sea creatures in New York's waters flourished and it may be due to a cleaner environment.
According to a report by CBS News' Jeff Glor Thursday, an increased number of humpback whales are in waters surrounding New Jersey and New York. John Cronin, an environmentalist and Pace University professor, said that humpback whales has chosen to roam around New York City.
READ: Huge Great White Shark Caught By Local Fisherman In Massachusetts
"A humpback whale does not know that it's swimming through a city and that is what makes this such an amazing place," Cronin told CBS News. Years ago, the surrounding waters were dirtier due to lack of regulation. He stated that The Clean Water Act passed in 1972, may have helped revitalize the condition of the water.
"We are seeing some biological rejuvenation," Cronin said. "A lot of people believe that the Clean Water Act has done its job. When in fact it's three decades past due — in its goals. The big worry now is that Congress will weaken then law. We shouldn't be cutting back the EPA which provides the funding and the technical expertise--to clean up the nation's waterways."
The humpback whale was on the endangered species list years ago and the increased presence may have signified that the city and the rest of the county improved ocean conditions. Gov. Andrew M. Cuomo signed the $2.5 billion Clean Water Infrastructure Act in April — a focus on clean water infrastructure and water quality protection across New York. The Clean Water Infrastructure Act could be a step in the right direction.
He continued, "We should be increasing that. That's the hope, that this is an indication not just for the water quality of New York, but that we're making that progress nationally."
READ: WATCH: Shocking Footage Of Shark Attacking Fisherman's Drone In Australia
Whales are visibly flipping through the city's waters, but there is a reason. They are apparently feeding on fish called menhaden.
Paul Sieswerda, the president of the non-profit Gotham Whale, told CBS the importance of the clean water and how the whales' diet is prosperous because of it. "One of the things that brings everything together is this food chain," said Sieswerda. He said the menhaden fish are thriving due to the cleaner water.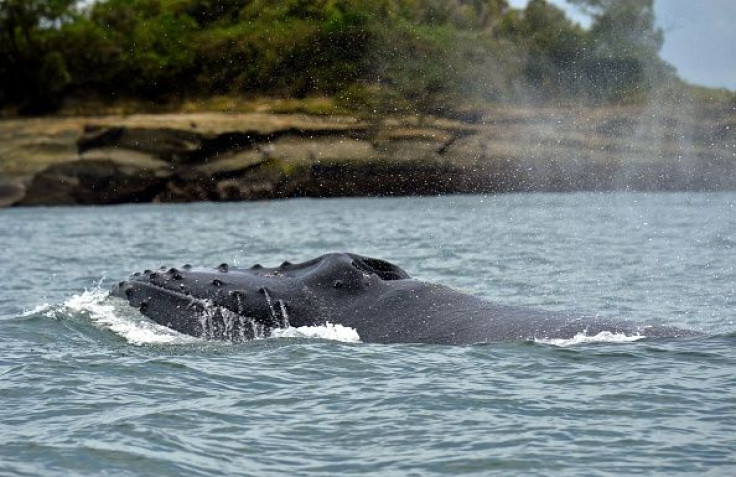 Humpback whales like Patchy, who spotted last year, rely on the menhaden fish to survive. "Patchy is a whale that we saw last year for sure. This whale is very distinctive because it has a patch on the left side of its cheek," said Sieswerda.
Sieswerda warned that the city waters could be a dangerous place for the whales due to boat traffic. He noticed Patchy suffered an injury to its dorsal fin and said a shipping vessel struck it. He's concerned that the increased whale presence may risk their safety.
"The problem is these whales are pretty much playing in traffic. So as human activity and whales come together, there are some concerns," Sieswerda said.
© Copyright IBTimes 2023. All rights reserved.