WATCH: Shocking Footage Of Shark Attacking Fisherman's Drone In Australia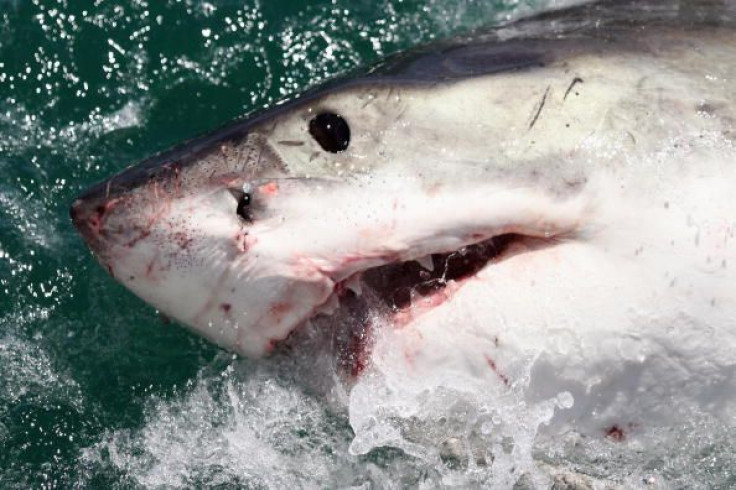 An Australian lobster fisherman apparently encountered something more aggressive than a crustacean. A drone he had been flying crashed into the ocean, only to be met by sharks in the water. The sharks confronted the drone and the attack captured on video.
Lobster fisherman Ricki Mouchemore went fishing with his father Peter and brother Brad alongside the Abrolhos Islands Tuesday when he took his drone for a spin. "It was such a nice day that I thought it would be a good opportunity to send the drone up and get a bit of footage of us pulling some good cray pots," Mouchemore told ABC News Online.
READ: Shark Attacks Mother Of 3, Bites Off Arm While Snorkeling In Bahamas
Things took a turn when the drone went out of control and crashed into the water near Mouchemore's fishing boat. He wanted to attempt a rescue of the flying device, but that's when sharks surrounded it.
"It was pretty intense on the boat to get back there and rescue it," he said. "The hardest part was the boat was still pulling the pot up, so we couldn't just get over there quickly, we had to go through that first. The whole time that was going on, the sharks were circling, literally."
Mouchemore apparently couldn't save the drone at that point and sharks had gotten a hold of it. He mentioned that his boat is always surrounded by sharks whenever he goes out to fish. The sharks are usually attracted to the sound the boat makes and apparently they caused trouble when tried to go lobster fishing. When the sharks finally dispersed, Mouchemore reached into the ocean with a landing net and retrieved his drone.
READ: The Terrifying Great White Shark Named Katherine Was Spotted Again, Close To Virginia
He added: "They're always around, whether there is bait being thrown over or not, they're just drawn by the sound. They're always causing trouble, even to the point where if you're pulling the pot rope up fast and they're hanging around the rope, their skin will touch the rope or even their teeth, and all of a sudden the rope's not as strong as it used to be."
This isn't the first time a drone danced with a shark and survived. A kayaker with a drone in Monterey Bay, Califonia, had been surrounded by sharks during his trip on June 11. He captured the footage on his drone's camera and shared it. He claims that the sharks are misconstrued and wanted to show people that the animals aren't as dangerous as their reputation may suggest.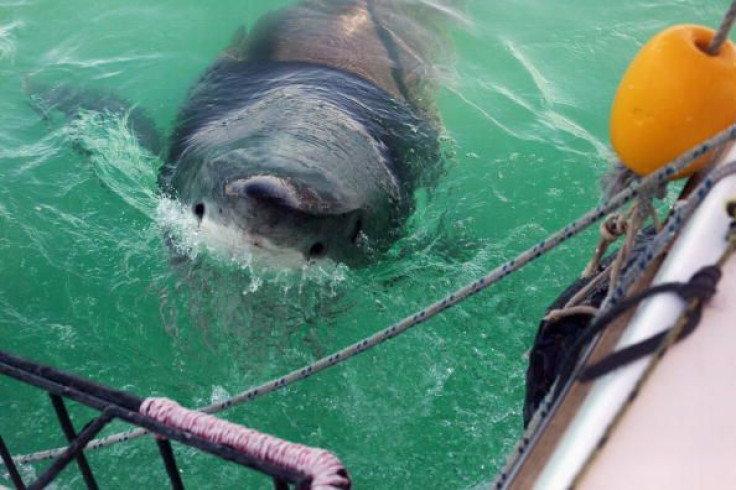 "From my kayak, I looked down into the water and couldn't see them," kayaker Giancarlo Thomae told the San Francisco Chronicle. "I realized right then how many times over the years great white sharks may have looked up my kayak without me knowing it. I've had them following, pretty much right next to me."
Thomae added: "These sharks are very curious and very cautious. I've had the best encounters sitting still, where they swim up. When I point at them or paddle toward them, they take off.
"Great white sharks are one of the most feared and misunderstood animals on the planet. I want to help show people that these juveniles are not the man-eating monsters people make them out to be."
© Copyright IBTimes 2023. All rights reserved.