Gigi Hadid And Zayn Malik 'Doing The Best' To Be Great Co-Parents After Split
Gigi Hadid and Zayn Malik may no longer be together, but that does not stop them from being great parents to their 21-month-old daughter Khai.
"They're not living together, but Zayn visits Gigi and Khai at the farm in Pennsylvania a lot when they're there. They like to spend time away from the city because it's more safe, quiet and exclusive," a source told Us Weekly.
The couple broke up last October.
While "co-parenting comes with certain challenges and ups and downs," Hadid and Malik are "doing the best they can to make it work," shared the source, adding that they divide their parenting time to make sure Khai is still "very much part" of her father's life.
The supermodel and the former "One Direction" member "have a loving and caring relationship despite being broken up," and they "don't hate each other, that's for sure," added the source.
Hadid is known to be very low-key when it comes to raising her daughter, and the source told the publication that the California native is a "very hands-on mother." While she loves bringing her little one to set "when she can," she prefers to leave her at home in order to "shield her daughter from the public and paparazzi, which is why she rarely posts [on social media] about her."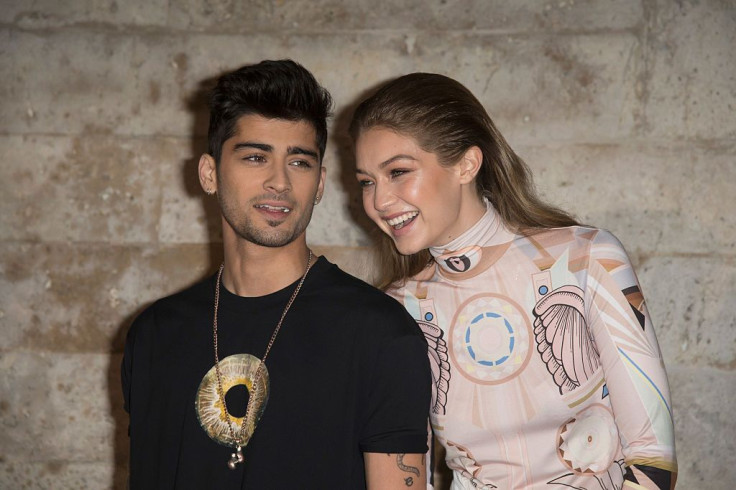 In a February interview with InStyle, Hadid spoke about motherhood.
"I'm trying to learn still, being a mum and letting myself rest," she shared. "I still can't believe it. It's wild. A lot of my mum friends feel like that, and we're nearing the first couple years [as parents]. You're obsessed with them, but sometimes you turn and you're like, 'Oh my god. Where did you come from?'"
Ever since she welcomed Khai, Hadid revealed that her conversations with her friends have also changed.
"We only talk about babies and sleeping and what bottles don't leak. One of them was like, 'Hey, do you ever want to get dinner without the kids?' I was like, 'Yeah, girl. Let's go,'" she said.
As for what the future has in store for her precious one, Hadid said the options are endless.
"She's going to do what she wants to do. She could be an astronaut. I don't know. She's just so smart, and she's so aware. She watches everything, she's always learning, she's always looking. She's just awesome," added the proud mother.
© Copyright IBTimes 2022. All rights reserved.
FOLLOW MORE IBT NEWS ON THE BELOW CHANNELS