'Gilmore Girls' Revival Had A Strict Spoiler Policy, But Sean Gunn Says Netflix Isn't As Intense As Marvel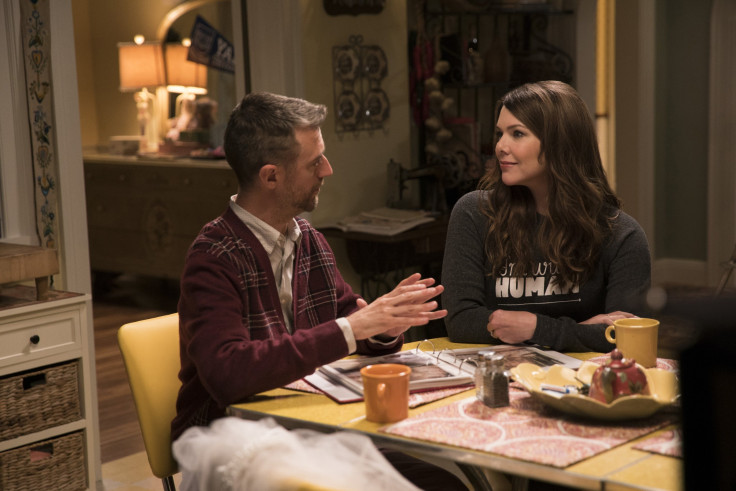 "Gilmore Girls" didn't have to worry too much about spoilers the first time around, but the dramedy was brought back at a time where TV lovers are obsessed with getting plot details ahead of time. With such a surprising ending (which won't be discussed in this article), Netflix quickly realized that they needed to protect the precious details of "Gilmore Girls: A Year in the Life."
For Sean Gunn, who plays Kirk, that wasn't surprising. Since wrapping the original "Gilmore Girls" in 2007, the actor has worked steadily, most notably in Marvel's "Guardians of the Galaxy" where he plays Kraglin. Marvel Studios is notoriously vigilant about keeping spoilers locked up.
"Marvel [is more intense], times 10, I would say," Gunn told International Business Times during a phone interview. "I think Netflix sort of was catching up to the fact that, 'Oh wait a minute, we can't let any spoilers out.' They were sort of scrambling to make sure that nobody said anything. Marvel is on top of it from Day 1. Marvel — it's very clear that they're going to send you to some sort of Marvel gulag if you reveal anything. But they're both pretty serious about it."
Gunn might be used to spoiler-phobic studios, but other cast members weren't. Scott Patterson, who plays Luke, noted that the cast was under some serious orders not to let anything slip.
"Just being careful and reading the Netflix memos like, 'We will kill you if these things get out,'" Patterson joked to the Hollywood Reporter. "But I share their concern because it is a different world and look, they're working very long hours and they're working very hard to promote this and they want to do it their way and they should have the license to do it this way. They know what they're doing."
Part of Netflix's new rules were about social media, which barely existed when "Gilmore Girls" ended in 2007. Lorelai actress Lauren Graham said that the cast had to cut back on their tweets and Instagram posts.
"Because the fans are so enthusiastic, [Netflix] wants to control [the story spoilers] so [fans] can really enjoy the show and not have too many story points or too much out there before the shows happen," Graham explained to Entertainment Tonight. "So there's just been this sort of lock down on set in terms of social media, which I think is fine with both [me and Alexis Bledel]."
However, the rules lifted once "Gilmore Girls: A Year in the Life" hit Netflix last Friday. Since then, cast members have been posting memories on social media. Gunn noted in his caption that he'd been waiting months to post photos. Check out some of the behind-the-scenes photos Gunn and other cast members have shared since the restrictions were lifted below:
"Gilmore Girls: A Year in the Life" is now available on Netflix.
© Copyright IBTimes 2023. All rights reserved.