Gingerbread Monolith: What To Know About This Mysterious Phenomenon In San Francisco
Monoliths have been popping up all over the world in the last half of 2020 and another one appeared on Christmas Day in California.
Instead of a metal structure appearing out of nowhere, this time, it was a gingerbread monolith that showed up at Corona Heights Park in San Francisco, California. It stands seven-feet tall above the Castro neighborhood just below the park.
Many believe the unexplained monoliths that look like the original Utah structure, which was built by artists and also the first in the world, were brought to Earth by aliens. No one has claimed to be the artist of the gingerbread structure just yet, but people do believe it was built by humans this time, according to KQED.
Those who came across it took their thoughts to Twitter to maybe bring a little Christmas cheer and put smiles on social media users' faces who couldn't see it in person. Not to mention, those who did see it in person explained that it was made out of real gingerbread and smelled delicious.
A reporter from KQED, Joe Fitzgerald Rodriguez, talked to the San Francisco Parks and Rec General Manager, Phil Ginsburg, and asked what the plan was for the monolith and whether it would stay or go.
"Looks like a great spot to get baked, we will leave it up until the cookie crumbles," Ginsburg said.
The structure has large squares of the sweet cookie treat and is held together with whipped icing and decorated with what looks like gumdrops.
Other locations where monoliths have been found since November include Red Rock Country, Utah; Platra Neamt, Romania; Atascadero, California; Las Vegas; Los Padres National Forest, California; Fayetteville, North Carolina; Wight's Compton Beach, England; El Paso, Texas and Albuquerque, New Mexico.
Those in San Francisco are looking for the creator of the monolith and are hoping for some answers so they can give praise to whoever brought some smiles to the world this Christmas season.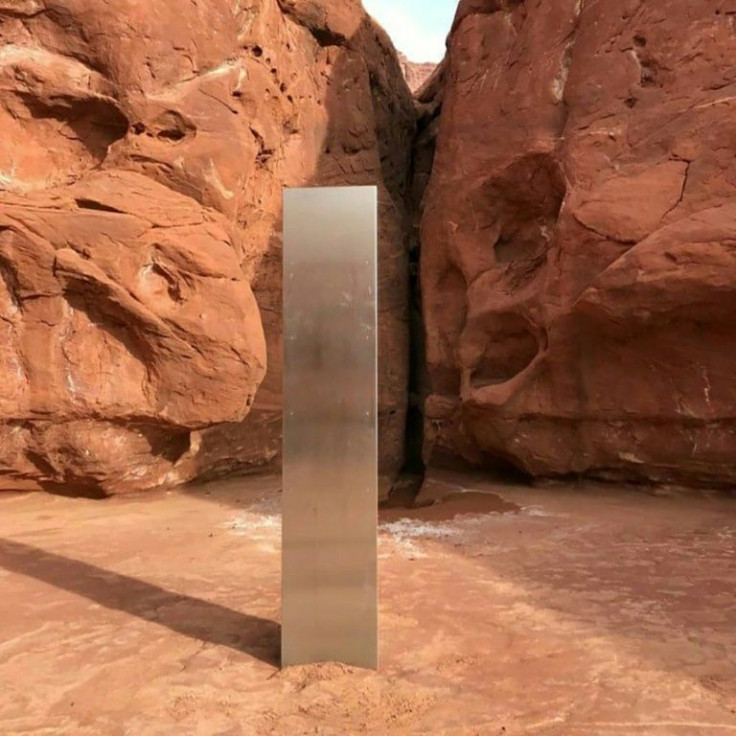 © Copyright IBTimes 2023. All rights reserved.