Givenchy files suit against BCBG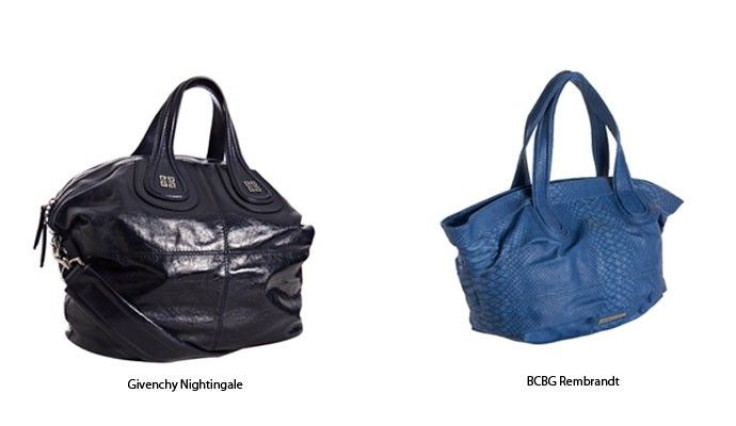 Someone said imitation is the best form of flattery but in the fashion world it leads to legal action, as Givenchy has done against BCBG Max Azria Group Inc.
Givenchy has filed a federal lawsuit against BCBG in California district alleging that their Nightingale bag has been copied and sold by BCBG as their Rembrandt bag, which results in trade infringement. The Givenchchy bag retailed for $2,175 whereas BCBG sold their's for $118.The bag is no longer available.
Givenchy claims that they earned more than $50 million in revenue from the slae of their Nightingale bags, according to Women's Wear Daily. The documents filed by the company in the lawsuit say that "its knockoff Rembrandt and other handbags deliberately copy, line-by-line and stitch-by-stitch, distinctive, nonfunctional elements of Givenchy's Nightingale Trade Dress."
The documents also claim that the sale of Rembrandt bag gives the impression and leads the consumers to believe that they are authorized sponsorers of Givenchy to sell the bag. They have also listed in itemized details the style infringement done by BCBG Max.
Givenchy is seeking monetary damages and an injunction on further sales of the bag by BCBG.
© Copyright IBTimes 2023. All rights reserved.
FOLLOW MORE IBT NEWS ON THE BELOW CHANNELS