'Glee' Cast Recalls Naya Rivera's Epic Christmas Parties As 'Snixxmas' Fundraiser Continues
As fans of the late Naya Rivera continue showing their support for the former "Glee" star through an ongoing charity drive, some of her former co-stars are sharing their favorite memories from her annual holiday get-togethers known as "Snixxmas."
The "Snixxmas Charity Drive in memory of Naya Rivera" was launched on GoFundMe by the "Glee" cast and friends and family of the late star with the goal of raising an initial $50K for Alexandria House, a nonprofit transitional home for mothers and children in Los Angeles. The charity has since upped the goal to $100K after the initial amount was surpassed in just one day. As of publication, the amount raised has now reached over $80,000.
As the fundraiser continues, Rivera's former co-stars and some crew members from the show, including Kevin McHale (Artie Abrams), Chris Colfer (Kurt Hummel), Darren Criss (Blaine Anderson), Jenna Ushkowitz (Tina Cohen-Chang), Matthew Morrison (Will Schuester) and Becca Tobin (Kitty Wilde), as well as others, have now shared in a video on Youtube some of their favorite memories from the parties.
"My favorite Snixxmas memory was from the Snixxmas in 2011, which, I think, was also the very first Snixxmas," Colfer recalls in the video. "Dianna [Agron] and I thought it was a costume holiday party. I showed up dressed as Elf on the Shelf. The resemblance was uncanny. And we were the only people in costume. People kept ordering drinks from me because they thought I was working there."
"I was dancing on a fake ice skating rink that Naya put in her backyard," McHale also recalls. "I ended up in the middle, I was getting low, my pants were always just a little too tight. And I ripped them, front to back. Everybody just cheered, put their glasses in the air and started screaming, I just kept going."
The video followed another where they and other cast and crew members, including Agron (Quinn Fabray), Harry Shum, Jr. (Mike Chang), Chord Overstreet (Sam Evans), Vanessa Lengies (Sugar Motta), Jane Lynch (Sue Sylvester), Heather Morris (Brittany S. Pearce) and Jacob Artist (Jake Puckerman) all announced the charity drive and Rivera's involvement with it before her death, asking for help with donations and calling for fans to also start charities of their own in their communities to keep with the tradition she had started.
Morrison previously spoke out about the charity drive while discussing his upcoming role as The Grinch in NBC's live broadcast of "How The Grinch Stole Christmas," revealing the cast was working on honoring her memory.
"It was a really challenging year to lose yet another member of our cast, but we've just bonded together so much through this experience," he told Entertainment Tonight. "Naya used to do this thing called Snixxmas, because that was one of her little nicknames, Snixx. It's something that the 'Glee' cast—we're talking about kind of like reviving it this year. Doing some kind of thing for charity, or something to kind of honor her."
Rivera initially went missing in July after going on a rented Pontoon boat with her four-year-old son, Josey, on Lake Piru in California. The boat had been found with her son asleep on it without his mother after it was supposed to be returned, and a search ensued for the 33-year-old actress. Her body was recovered five days later, and her cause of death was revealed to have been due to drowning after authorities revealed that she had used her strength to save her son while they went swimming, but that she couldn't muster enough to also get herself back on the boat as well.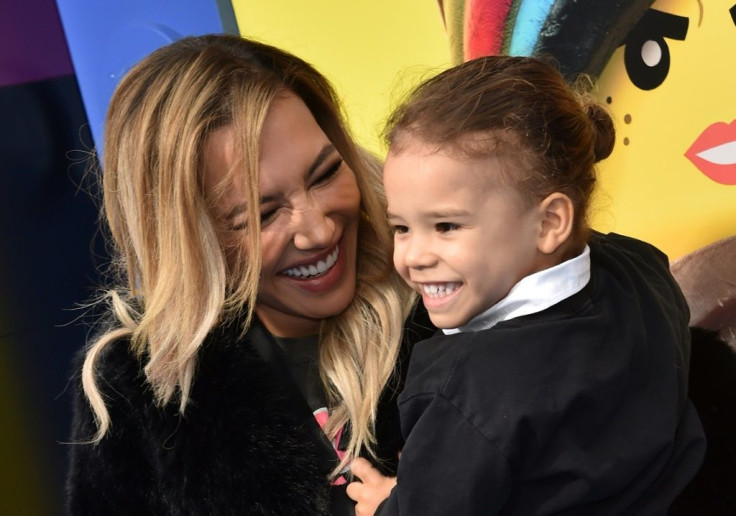 © Copyright IBTimes 2023. All rights reserved.