'Glee' Season 6 Spoilers: 12 Things To Know About The Final Season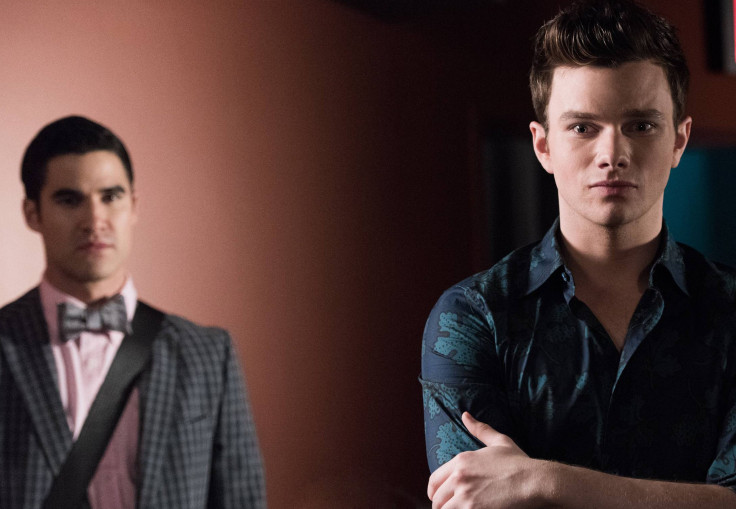 "Glee" Season 6 is about to premiere, and it'll be the beginning of the end. The final season is full of changes for the singers, but the changes will feel pretty familiar. The show is returning to Ohio for the final 13 episodes, and fans should get ready to see their favorite characters in new roles.
WARNING: Major spoilers ahead!
Bye-Bye New York – If you were a fan of the show's move to New York, you'll be disappointed to know that the show is returning to Ohio full-time. Homecoming will bring old favorites like Quinn (Dianna Agron) and Puck (Mark Salling) back for a quick visit, while cast members like Rachel (Lea Michele) and Blaine (Darren Criss) will find reasons to stick around on a more permanent basis.
Rachel's Failure – Rachel's TV pilot will fail quickly. She quit school and turned her back on Broadway for the opportunity, so the only place she can go is home. She'll find Sam (who returned to Ohio last year) working as the assistant football coach, and she'll be surprised to find Blaine at home too.
Klaine Break Up – Kurt (Chris Colfer) and Blaine seemed fine in last year's finale. They were engaged and moved in together, but apparently things went sour. During the six-month time jump, Kurt and Blaine broke up and Blaine left school. He returned to Ohio to coach the Warblers.
Karofsky – Kurt's old bully Dave Karofsky (Max Adler) was forgiven for his actions against Kurt in Season 2, so it isn't surprising that he is on good terms with McKinley alums. But no one expected him to be dating Blaine. It seems Kurt's bully will be Blaine's rebound.
Samcedes Reunion – A sneak peek for the "Glee" final season premiere shows Sam and Mercedes reuniting for the first time since she went on tour at the end of Season 5. They're broken up, but Sam still seems interested in the diva. His first question: "Are you still a virgin?" It isn't exactly getting back together, but they seem to be doing better than Kurt and Blaine.
Sue vs. The World – As usual, Sue Sylvester (Jane Lynch) is out to destroy the arts. Kurt and Rachel will have to face off against the principal to keep their new glee club going.
New Kids – Once Rachel realizes that she wants to reinstate the New Directions, we'll meet a crop of new kids. Unlike the last batch of new students, these don't seem to be anything like the original cast. A gay football player and twins are among the recruits.
Songs – What's "Glee" without the music? Rachel will sing "Let It Go," and videos of Blaine and the Warblers covering Ed Sheeran's "Sing," and the original McKinley kids singing "Take On Me" have been posted. Expect to hear Ariana Grande and Iggy Azalea's "Problem," and "Suddenly Seymour" from "Little Shop of Horrors" in the premiere as well. All of the songs are already conveniently available on iTunes.
Parents – Both Brittany (Heather Morris) and Blaine will have some parental supervision in "Glee" Season 6. Ken Jeong and Jennifer Coolidge will play Brittany's parents, E! Online reports, while executive producer Brad Falchuck revealed that Gina Gershon will play Blaine's mother, Pam Anderson.
A Wedding – Blaine and Brittany's parents are likely around for a coming wedding -- of Brittany and Santana (Naya Rivera), according to TV Line. But they're not the only couple who will be wed in Season 6. Another pair of lovebirds will reportedly get married by the series finale. Many fans are hoping for a last-minute Klaine reconciliation.
Less Santana – Rivera's contract was reduced, so don't expect Santana to be around all the time. While "Glee" has not yet wrapped for the season, Rivera posted on Instagram when she finished working on the series. "I have been truly blessed to have been on this crazy ride for the past 6 years and will always hold a special place in my heart for everyone that has been on this journey with me and Santana!" Rivera wrote.
Finn – Cory Monteith's character will not be forgotten. Expect a mention in the premiere, and maybe have tissues ready, TV Line reports.
"Glee" Season 6 premieres Friday, Jan. 9, at 8 p.m. EST on Fox. What are you most excited to see? Anything you wish wasn't happening? Sound off in the comments section below!
© Copyright IBTimes 2023. All rights reserved.