'Glee' Season 6 Spoilers: What Happened In The Season 5 Finale? Recap Before The Final Season Premiere On Jan. 9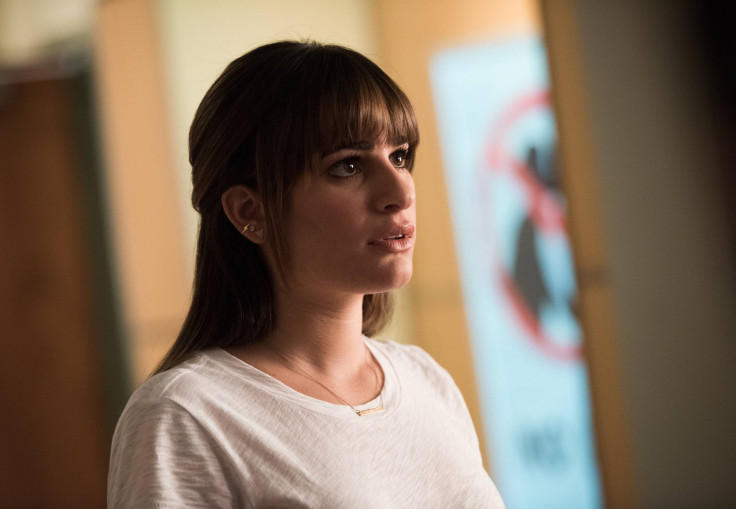 "Glee" Season 6 is finally near after the longest hiatus ever. The show's 13-episode season is kicking off later than usual this year, so it's completely understandable if you have no memory of what went down in the "Glee" Season 5 finale. Before you watch the Season 6 premiere, let's review where everyone left off.
Rachel Berry (Lea Michele) was working with television writer Mary (Kristen Schaal) to start her own TV show -- even though she was still playing Fanny Brice in "Funny Girl" on Broadway. After a few hilariously bad drafts of the pilot (which included Brittany and Blaine hooking up), Rachel sings Pink's "Glitter in the Air" and finally displays what she needs her show to be. The song got through to Mary, so Rachel decided she needed to leave her dream job on Broadway and move to Los Angeles to be a TV star.
Kurt (Chris Colfer) and Blaine (Darren Criss) started the finale in a fight. Blaine revealed that June (Shirley MacLaine) didn't want Kurt in the showcase, but Blaine had been lying for weeks because he thought she'd change her mind eventually. Lying has been a major problem for Klaine in the past, so some fans worried that this could come between them. But Kurt eventually forgave Blaine, and Blaine decided to go off book during his performance. He brought Kurt on stage to sing Kanye West's "American Boy," and June was blown away. After Rachel moved out, Blaine moved back in. Kurt even made his fiancé the workspace that he wanted in the beginning of the season.
Mercedes (Amber Riley) had finished recording her album and was being sent on a national mall tour. She was bringing Brittany (Heather Morris) as her lead backup dancer, and they were planning to meet Santana (Naya Rivera) while they were out on the road. Before Mercedes left for the tour, she broke up with Sam (Chord Overstreet).
Sam had admitted that he cheated on Mercedes at a shoot with a photographer. While Mercedes didn't really feel like a kiss was cheating, she thought that waiting until marriage for sex might be too much for him since she doesn't want to get hitched any time soon. They agreed that they still loved each other, but they didn't want to do a long-distance relationship.
Sam also left New York, but he wasn't following dreams of stardom. After getting his face on the side of a bus, he felt he had accomplished all of his modeling dreams. He headed home to Ohio. It wasn't clear exactly what he wanted to do, but he didn't seem happy when he saw the choir room at McKinley High had been turned into a computer lab.
When "Glee" Season 6 starts, you'll realize that a lot has changed in the six months that passed between episodes. Rachel's TV pilot doesn't do so well, and she ends up back home. Blaine and Kurt will break up, and Blaine has a surprising rebound. He'll also be in Ohio coaching the Warblers. Everyone somehow ends up back in Ohio to restart the glee club because they can't let the choir room be a computer lab, but unfortunately they'll find some familiar enemies at McKinley. Sue (Jane Lynch) is prepared to keep the arts out of public school in the final season of "Glee."
"Glee" Season 6 premieres Friday, Jan. 9, at 8 p.m. EST on Fox with a two-hour episode. Are you excited for the new season? Sound off in the comments section below!
© Copyright IBTimes 2023. All rights reserved.