'Glued Hands Mom' Elizabeth Escalona Says 'I Am Not A Monster'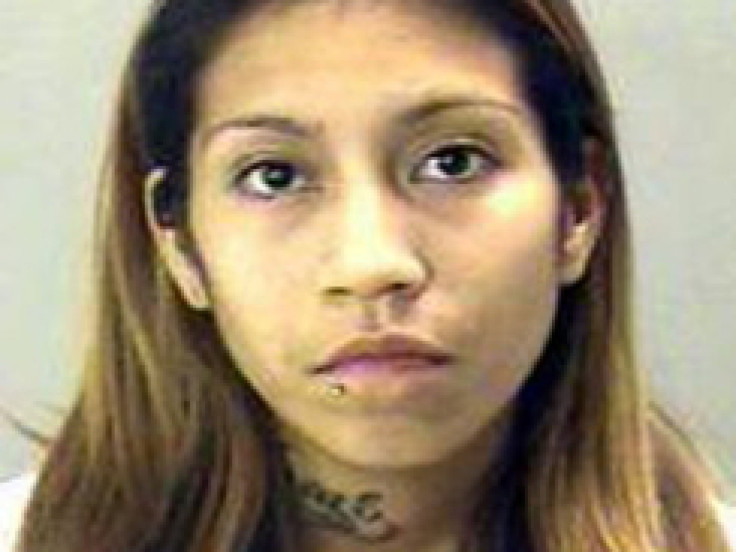 The Dallas, Texas mother who admits to beating her 2-year-old daughter and gluing her hands to the wall says she regrets her actions.
Elizabeth Escalona, 23, pleaded for leniency during her week long sentencing hearing that continues today. She told attorneys that she is no longer the "monster" that beat her daughter, Jocelyn Cedillo.
The mother of five says she cannot explain why she attacked her child but allegedly told police that the incident happened over "a potty training issue," according to multiple news reports.
Police report that Escalona beat and kicked Jocelyn then glued her hands to the wall with the extra strength adhesive, Super Glue. According to the AP, Jocelyn was hospitalized for several days and went into a coma for two. Her injuries included bleeding on the brain, a fractured rib, and multiple bruises and bites. Testimonies detailed that skin was torn from the child's hands and doctors found glue residue and white paint chips from the wall.
During the hearing defense attorney Angie N'Duka questioned Escalona about the photos of Jocelyn's injuries that prosecutors presented earlier this week.
Escalona described herself as a "monster" at the time of the beating but asked Judge Larry Mitchell for an opportunity to show she has changed.
"I want everybody to know I'm not a monster," Escalona said. "I love my kids."
Prosecutors; however, are painting Escalona as an unfit mother.
Amy Barton, child abuse pediatrician at the Children's Medical Center in Dallas were Jocelyn was treated broke down during her testimony.
"I see a lot of children and this was one of the most shocking things that I've seen," she said.
Prosecutors also claim Escalona has a history of violence. They presented recordings of Escalona as a teenager, threating to kill her mother, and say she was a former gang member and began smoking marijuana at age 11, according to the AP.
However, Escalona has expressed remorse for her actions.
"I will never forgive myself for what I did to my own daughter," she said.
Escalona told Judge Mitchell she will accept any sentence as fair. Prosecutors are asking for a 45-year prison sentence.
Escalona's other children, including one born after the attack are now in the custody of her mother, Ofelia Escalona.
© Copyright IBTimes 2023. All rights reserved.