Gmail App Update: How To Send, Receive Money On Android Devices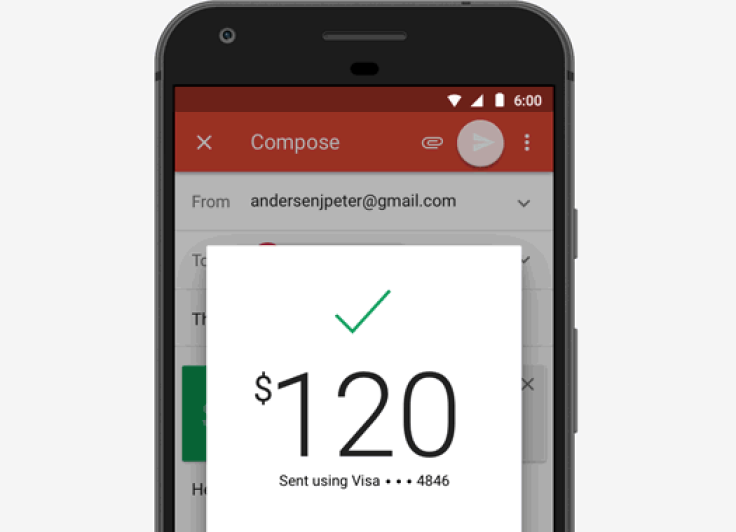 If you owe your friend cab fare or your half of yesterday's lunch bill, you can now send money through the Gmail app on your Android device, Google announced Tuesday.
The feature has been available for Gmail through on the web, but now it's even easier through the app's new update. You can exchange money with everyone, even if they don't have a Gmail account. Recipients can also have the money sent directly to their bank account.
Read: Google Keyboard For Android Update Brings Real-Time Translation, GIF And Emoji Suggestions
The update means Android users who want to send money don't have to look to other apps, such as Venmo.
How To Send Money Through The Gmail App On Android Phones
First, update your Gmail app and open the application
Just like you would with writing a regular email, tap on the Compose button and type in the contact you want to send money to
Click on the Attachment button on the upper right of the screen.
Tap "Send Money," which brings up Google Wallet to the screen without leaving the app
Type in the amount you want to send, then tap continue
You will then have an option to write a memo about the money you're sending (i.e. "Ski Trip," "Yesterday's Lunch," etc.). After writing in the memo you can hit Done.
The attachment file with the money amount will appear on the screen
You can then continue to write the email, or just hit send.

After the money is sent all the recipient has to do is tap Claim Money in the email.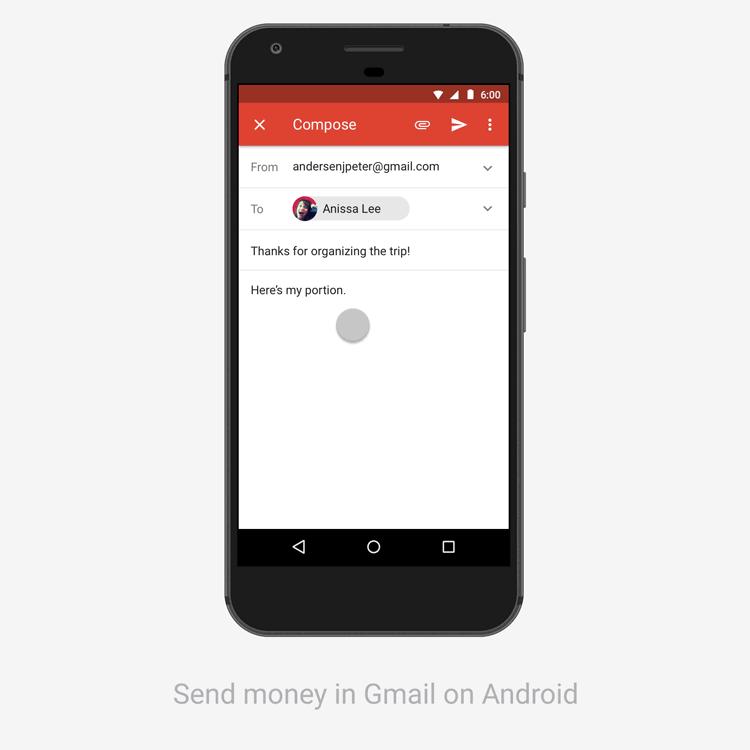 Read: Google Introduces New iOS App That Lets Users Collaboratively Watch YouTube Videos
There is no fee when sending money with Gmail. The feature is available in the U.S. only on Androids or through Gmail on the web.
© Copyright IBTimes 2023. All rights reserved.