Gold Demand Weak in India Despite Price Drop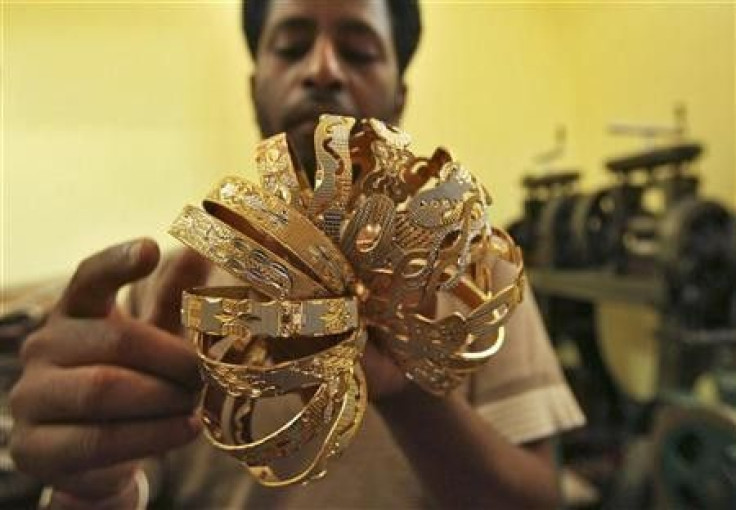 Gold prices in India eased on Tuesday tracking a similar trend overseas, but the drop wasn't enough to bolster demand in the world's top consumer as people held off buying during year-end holidays and an inauspicious month for purchases, dealers said.
* The most-active February gold contract on the Multi Commodity Exchange was 0.55 percent lower at 27,626 rupees per 10 grams by 2:15 p.m.
* For the past few days prices are steady. Half percent or one percent drop is not enough to attract buyers, said a Mumbai-based dealer with a private bank dealing in bullion.
* Unless and until it moves sharply in either direction demand will remain subdued for the next two weeks. Only after Khar Mass we can see some improvement in demand, the dealer said.
* Khar Mass is a month in the Hindu calendar from December 16 to January 14 which is considered inauspicious for gold buying and starting new ventures.
* International spot gold fell to a one-week low of $1,591.09 earlier on Tuesday and recovered slightly to $1,596.6 by 2.12 p.m., down half a percent from the previous close.
* The rupee, which plays an important role in determining the landed cost of dollar-quoted gold, dropped to 52.95 to the dollar from 52.725/735 at Monday's close on relatively high outflows as the U.S. market reopened after an extended weekend holiday.
* A Reuters poll earlier this month of 20 hedge fund managers, economists and traders showed international spot gold prices are expected to fall below $1,500 an ounce over the next three months and they are unlikely to retest September's all-time highs until later 2012 at the earliest.
© Copyright Thomson Reuters 2023. All rights reserved.