Gold Falls to Lowest Level Since Mid-January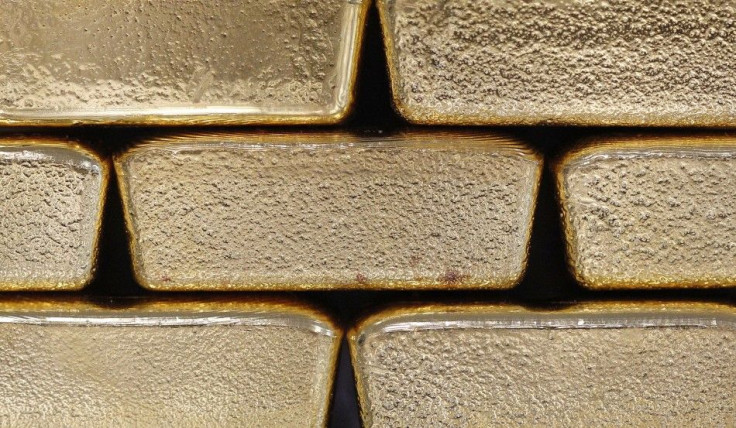 (REUTERS) -- Gold hit its lowest level since mid-January on Thursday, influenced by dollar strength, with the market having unwound all of the premium built up on expectations for further U.S. quantitative easing.
Spot gold was down 0.8 percent at $1,635.06 at 1140 GMT. The metal earlier hit a low of $1,631.74 -- its weakest since January 16, extending losses seen when the Federal Reserve upgraded its U.S. economic outlook and fuelled the idea of being done with injecting further liquidity into the system.
U.S. gold futures were down $15.40 at $1,634.90. Spot silver was last at $31.86, down 0.8 percent.
The dollar found its legs as the euro took a hit from unexpected declines ineuro zone manufacturing and services activity in March, dented by a sharp fall in French and German factory activity.
A stronger U.S. currency can make dollar-priced gold less attractive to non-U.S. investors.
Gold has shed some 3.3 percent this month, cutting its overall gain on the year to 4.6 percent.
All the people who piled in back in January when the Fed went very public on low interest rates ,...that has all been unwound now, said Simon Weeks, he ad of precious metals at Scotia Mocatta.
There probably is more on the downside, but I think we've probably seen the worst of the liquidation. There may be another move toward $1,600 but that's possibly enough for the time being, he added.
Stock markets were also down, with MSCI's main world equity index down 0.4 percent to its lowest in eight days, after hitting its highest level since August earlier in the week.
PHYSICAL MARKET MUTED
Asia's physical market was muted, with sparse interest, traders said. Weak Chinese manufacturing activity, showing the overall rate of contraction accelerating and new orders sinking to a four-month low, also fanned concerns about China's retail gold appetite.
People are concerned about China's economic growth. If growth slows down and inflation eases, people may choose not to buy gold, said a Hong Kong-based gold dealer.
We have been rangebound for a while and people are looking at the possibility of breaking lower rather than higher.
In India, the world's largest gold consumer, jewellers have been closed since the weekend in protest against an import duty hike on bullion.
The recent economic optimism helped platinum regain its premium over gold earlier in the month. But the spread flipped to a discount again this week, with gold standing roughly $19 above platinum.
Spot platinum traded down 1.2 percent to $1,612.50 an ounce, and spot palladium dropped almost 3 percent to$666.88.
© Copyright Thomson Reuters 2023. All rights reserved.