Gold-Plated iPads And Other Lavish Hotel Perks
Burj Al Arab, the world's only (self-proclaimed) "seven-star hotel," has pushed the boundaries of outrageous hotel perks one step further by issuing each guest their own 24-carat gold-plated iPad. Each golden iPad will serve as a "virtual concierge" at the sail-shaped Dubai icon, offering information on everything from the hotel's restaurant menus to spa treatments, housekeeping and personalized butler services.
"Our exclusive Burj Al Arab 24-carat gold iPads epitomize Jumeirah's philosophy of 'stay different' and further enhance our guests' experience during their stay," boasted Heinrich Morio, Burj Al Arab's general manager. British brand Gold & Co. is the mastermind behind the shiny accessories. "The multi-layer 24-carat gold plating breezes past all known quality control checks," CEO Amjad Ali said. "Soon, we envisage wealthy individuals all over the world clamoring to get their hands on our world-class product."
Though guests will have to return their luxury iPads upon checkout, they'll be able to purchase the gadgets at the hotel's boutique for about $10,200 if parting with the hunk of gold proves too difficult. Anyone who just wants to check the iPad out, however, will have to fork over $1,500, the starting rate for a double room at Burj Al Arab. The "Royal Suite," meanwhile, can run upward of $19,000 per night.
Burj Al Arab's "bling" iPad may seem a tad bit absurd, but high-end hotels are increasingly seeking inventive ways to lure well-heeled guests. Scroll through the slideshow above for a look at some of the most outrageous perks available right now at world hotels.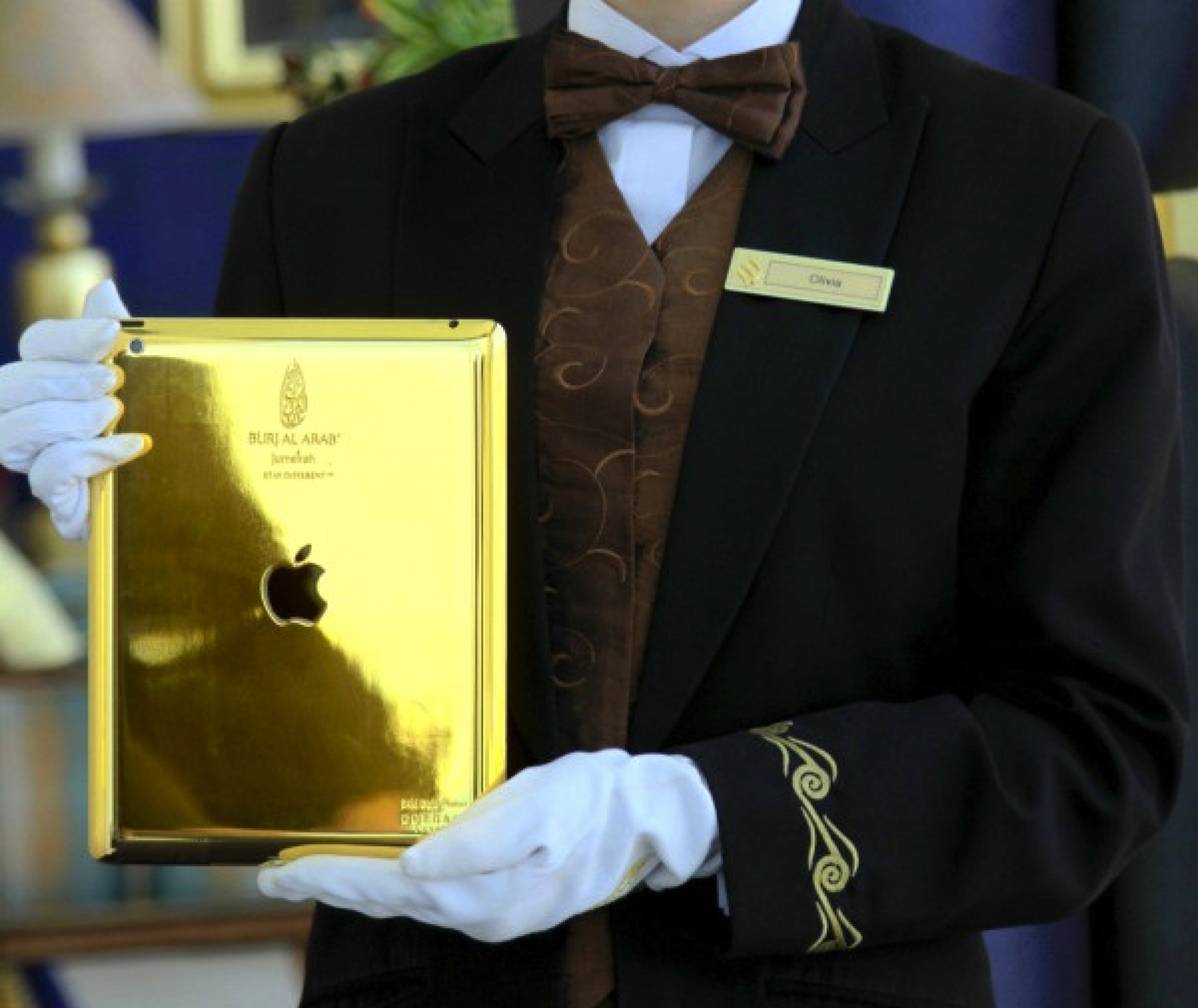 © Copyright IBTimes 2023. All rights reserved.
FOLLOW MORE IBT NEWS ON THE BELOW CHANNELS