Gold Plunges 1.7% as Eurozone Worries Stress Investors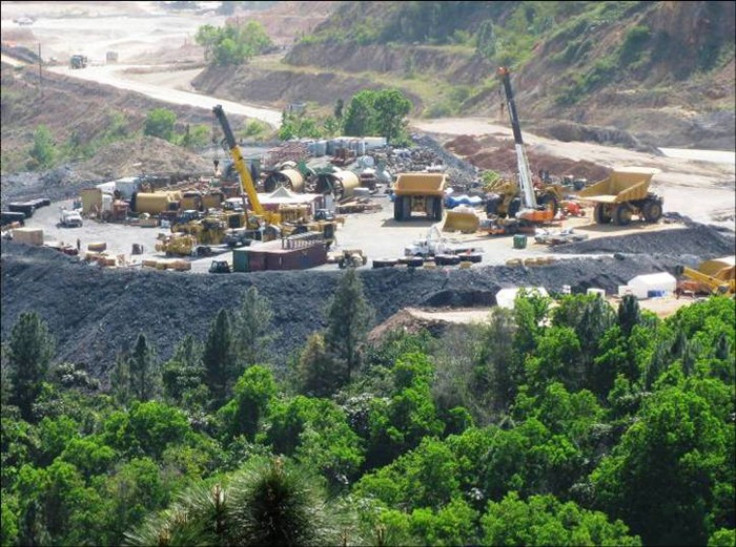 Gold prices plunged 1.7 percent Thursday on a strengthening dollar, which was rising ahead of a crucial auction of Italian bonds and fresh worries about the health of Eurozone banks.
Rome must sell $11 billion in three- and 10-year bonds, and interest rates on the securities were rising ahead of the auction to more than the critical 7 percent level that signals a need for financial rescue.
Ten-years have sold off ahead of the auction and this should help demand, Alessandro Giansanti, a senior rates strategist at ING Groep NV in Amsterdam, told Bloomberg. But the fact that the yield is still above 7 percent is an indication that the crisis is not solved for Italy.
The possibility that the Eurozone sovereign debt crisis may be worsening were accentuated with news from the European Central Bank on Wednesday that lending to stressed Eurozone banks has boosted its balance sheets to more than $3.5 trillion.
Concerns over Italy's ability to borrow at less-than punitive interest rates and the ballooning ECB balance sheet sapped confidence in the single currency, which fell to about $1.29, a 10-year low.
That boosted the dollar 0.37 percent to 81.18 on the ICE US Dollar Index, and dampened the interest of traders -- the relatively few traders still in the market -- in stocks and commodities.
European equities posted modest gains but had fallen from session highs. Germany's DAX stock index was up 0.6 percent, France's CAC 40 stock index rose 0.2 percent and Britain's FTSE 100 was higher by 0.3 percent.
Asian stocks were mostly lower, though Singapore's Straits Times stock index was up 0.2 percent. Emerging market equities were generally down, and in the U.S., stock futures were fractionally higher.
Crude oil and copper fell, the former on news that U.S. supplies were up in a possible indication of weakening demand.
Gold for February delivery tumbled $27.10 to 1,537.00 xx, while spot gold fell $47.35 to $1,535.93.
Silver for March delivery was off 45 cents to $26.78, while spot silver dropped $1.81 to $26.80.
© Copyright IBTimes 2023. All rights reserved.