Gold Price Extends Losses after Italian Lawmakers OK Austerity Plan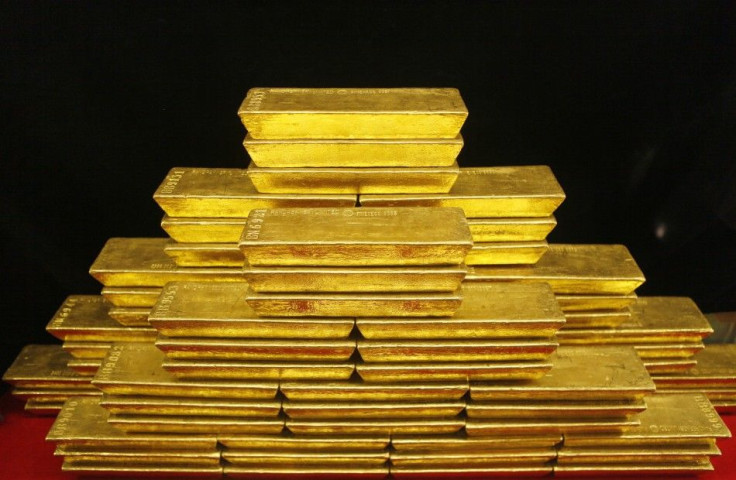 Gold prices extended their losses Wednesday after Italian lawmakers approved a major austerity program, the latest in a string of signs that Europe's debt crises may be finally getting the attention they deserve.
The lower house of the Italian Parliament on Wednesday easily passed a $74 billion package of spending cuts and tax hikes in a bid to lower the country's debt. Currently that debt is 120 percent of its gross domestic product. The move comes one day after the nation had to pay a record high interest rate to sell five-year notes.
Earlier Wednesday, the head of the European Commission, which is the administrative arm of the European Union, said the 17-nation bloc will shortly offer proposals for common euro bonds, something Germany has opposed.
It's still a market with all eyes on Europe and how the euro is trading. But we haven't had any economic data for Monday and Tuesday, so today's PPI number will closely watched for signs of stagflation, Joe Saluzzi, co-manager of Themis Trading in Chatham, N.J., told Reuters.
Thirdly, Chinese Premier Wen Jiabao said China was willing to European debt securities, but European leaders must also recognize China's status as a market economy, Dow Jones reported. Such an action that would benefit Chinese companies currently involved in trade disputes and under World Trade Organization rules once China becomes part of the WTO.
Looking ahead, investors were waiting for a conference call later Wednesday from German Chancellor Merkel, French President Sarkozy and Greek Prime Minister Papandreou that could signal fresh initiatives to prop up Europe's weakest economy.
Gold on the New York futures market fell $3.60 to $1,830.10, while gold for immediate delivery declined $14.16 to $1,823.01.
© Copyright IBTimes 2023. All rights reserved.