Gold Price Jumps 2.9% to $1,700, Silver Soars 4.5% as Euro Fears Grow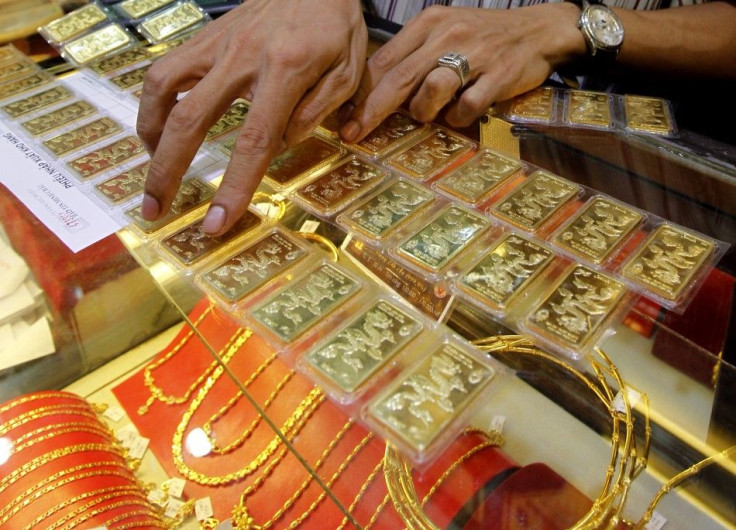 Gold prices soared nearly three percent Tuesday, topping $1,700 per ounce, as global investors fled stocks and the euro for safe-haven investments ahead of a critical European economic summit that many think will fail.
The euro plunged from a six-week high and stock markets around the world tumbled. In late afternoon trading, the Dow Jones Industrial Average was down 1.05 percent, the Nasdaq Composite was falling 1.61 percent and the S&P 500 was dropping 1.29 percent.
The latest blow to investor confidence came this morning when European finance ministers abruptly canceled a meeting that had been planned as preparation for the Wednesday summit. Reuters reported that the finance ministers parley, known as Ecofin, was cancelled because details of topics to be discussed at the meeting were not finalized.
Ecofin might also meet in the coming days to discuss whatever proposals the Eurozone leaders come up with on Wednesday night, the spokesman noted.
Ministers of finance may meet in the coming days to fine-tune decisions that will be taken tomorrow, said the spokesman for Herman Van Rompuy, the European Council president.
Meanwhile, the wider summit of EU leaders in Brussels will proceed as normal.
Senior government officials will meet Wednesday to complete details of a new plan to ease the gnawing debt crisis, including debt relief for Greece, a recapitalization of European banks and an expansion of the 440 billion euro ($611 billion) European Financial Stability Facility (EFSF) rescue fund.
Further work at the level of ministers of finance will be conducted based on the outcome [of the summit meeting], said a spokesman for the EU. The aim is to adopt all necessary elements and details concerning the package, as promptly as possible.
Nonetheless, a lack of steady progress in tacking the debt crisis raised pessimism among investors and the market.
Of particular concern was the fact that the two most powerful nations in Europe, France and Germany, have not reached a compromise on how exactly to increase the size of the EFSF bailout reserve.
People are realizing that the European situation is not resolving itself, and it's coming to the forefront again. If we can close above $1,700, I think we will see a meaningful jump in the next few weeks and $1,900 is very possible again, Zachary Oxman, managing director at futures broker TrendMax.com, told Reuters.
Besides fears over a Greek default and its impact on European banks as well as the global fallout, investors absorbed downbeat news in the U.S. The private Conference Board said Tuesday that consumer confidence unexpectedly dropped to its lowest level in two-and-a-half years in October as consumers fretted about job and income prospects.
The S&P/Case Shiller composite index of house prices in 20 metropolitan areas showed U.S. home prices were unchanged in August, pointing to a market that continued to stabilize but has yet to gain traction.
The upshot of all the gloom was a rush on precious metals.
Gold for December delivery, the most actively traded contract on the Comex, soared $48.10 to $1,700.40 -- a 2.9 percent gain -- while spot gold jumped $46.43 to $1,699.53. The last time gold was above $1,700 was Sept. 22.
Silver for December delivery was up $1.41 to $33.05 -- a 4.5 percent jump -- while spot silver climbed $1.54 to $33.22.
Platinum settled up $32.80 on the Comex to $1,542, and palladium closed up $20.25 to $638.50.
© Copyright IBTimes 2023. All rights reserved.