Gold Prices Rise on Weak Dollar, Strong Manufacturing Data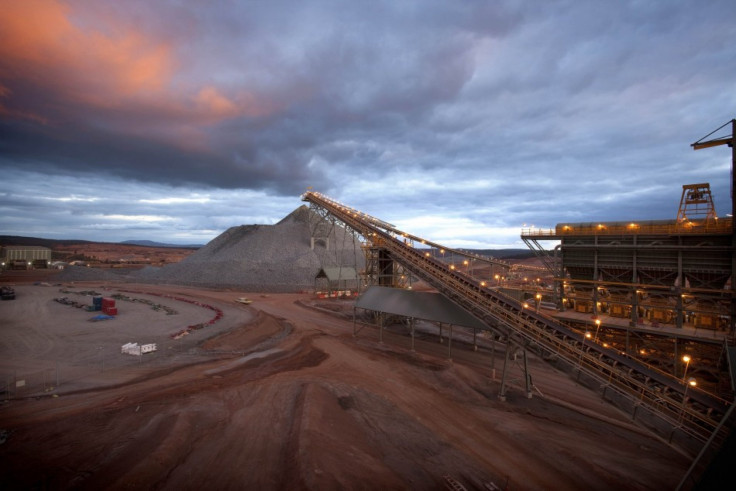 (REUTERS) -- Gold rose on Wednesday as the dollar slipped against the euro and on strong global manufacturing data, while analysts said profit taking could pressure the precious metal after its biggest January gain in 32 years.
Bullion followed a Wall Street rally and Brent oil's gains after data showed U.S. manufacturing growth rose to its fastest level in seven months. China's factory sector also expanded, and Germany recorded its first rise in manufacturing output in four months.
Gold was poised for its fifth straight weekly gain, and some analysts said the expected some profit taking to pressure prices in the near term. The precious metal posted an 11 percent rise in January after the Federal Reserve said it would likely keep U.S. interest rates near zero at least until late 2014, and as the euro zone debt crisis showed no signs of abating.
Gold has been up for weeks. It is probably a stretch now and ripe for some profit taking, but the technical and fundamental factors are not signaling a reversal yet, said George Gero, vice president of RBC Capital Markets.
Spot gold was up 0.5 percent at $1,745.80 an ounce by 1:01 p.m. EST.
U.S. gold futures for April delivery were up $8.10 at $1,748.50 an ounce.
Gold's 11 percent rise in January, the largest monthly gain since August and the largest for the month of January since 1980.
The last two weeks have done a heck of a lot to confidence, and we've seen that attempted corrections have been short-lived, said Ole Hansen, senior manager at Saxo Bank.
We are overbought quite significantly ... so there will be some kind of consolidation, he said.
Gold has risen nearly 15 percent since it hit six-month lows in late December, when it briefly entered a bear market as it retreated from its all-time high of above $1,920 an ounce set in September 2011.
Since then, talk of robust demand over the Chinese New Year holiday last week, combined with strong holdings in gold-backed exchange-traded funds, have improved investor sentiment.
US PAYROLLS, EURO IN FOCUS
Peter Fertig, consultant at Quantitative Commodity Research, said gold could extend its rally if Friday's U.S. nonfarm payrolls does not disappoint.
Gold priced in euros was trading at its highest in nearly six months.
Holdings of metal in ETFs rose by over 650,000 ounces in January, marking the first month of net inflows in two months.
Silver was up 1.9 percent at $33.75 an ounce. The silver price rose by nearly 20 percent last month, in its largest monthly rally in nine months.
Platinum and palladium both climbed, as PGM investors digested a mixed bag of U.S. auto sales data in January, featuring an increase in Chrysler Group LLC (FIA.MI) and a decline by General Motors Co (GM.N).
Platinum rose 1.9 percent on the day to $1,614.99 an ounce, while palladium also gained 1.9 percent to $693.47 an ounce.
© Copyright Thomson Reuters 2023. All rights reserved.