Gold, Silver Down Slightly as World Awaits News of Possible Fed Action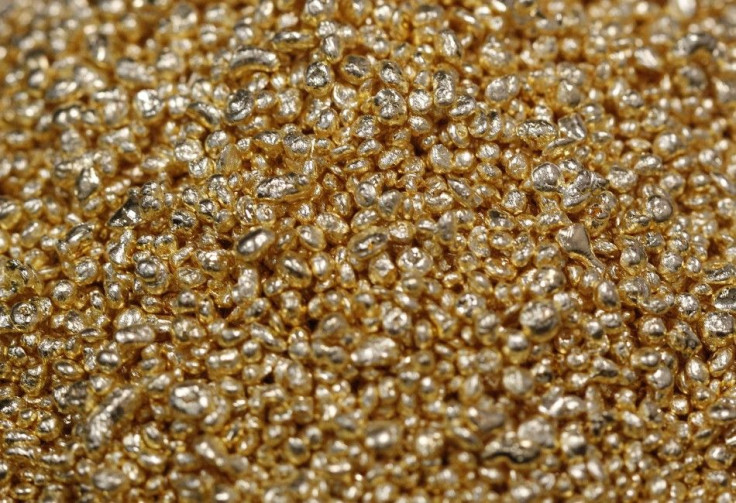 Gold and silver slipped modestly and the U.S. dollar edged higher Wednesday as the financial world awaited results of a two-day meeting by leaders of the U.S. central bank that was expected to result in fresh efforts to stimulate business.
In Asia and Europe, stock exchanges drifted modestly lower, as did the euro, all indicative of a financial world essentially on hold until 2:15 p.m. EDT when the Federal Reserve is set to announce the results of its conclave, which is running twice as long as originally scheduled.
Most of the preannouncement chatter has been that the Fed will extend the maturity of its balance sheet in yet another attempt to energize the U.S. economy, now dangerously close to -- if not already in -- a double-dip recession.
The market expects that the Fed will come up with some new plans to stimulate the economy. Investors will be extremely disappointed if the Fed does not announce a plan to rebalance its portfolio, Philippe Gijsels, head of research at BNP Paribas Fortis Global Markets in Brussels, told Reuters
But if it does, we might see limited reaction as it is already priced in.
Meantime, investors will closely watch a 10 a.m. report from the National Association of Realtors on August home sales and prices. Home sales matter because much of Americans' wealth is tied to their residences. When housing prices fall, consumers spend less, something that hurts the U.S. economy, which is 70 percent based on consumer spending.
Most economists expect home prices this year will fall 2.5 percent, according to a survey by The Wall Street Journal, extending a decline of 31.6 percent since 2005.
Gold on the New York futures exchange slipped $6.50 to $1,802.60, while gold for immediate delivery fell $14.45.
Silver on the New York futures exchange eased nine cents to $40.05, while silver for immediate delivery was off four cents to $40.
© Copyright IBTimes 2023. All rights reserved.