Is Golden Shower Gate Fake News? The Danger of Publishing Unverified Documents (Even When They Include Golden Showers)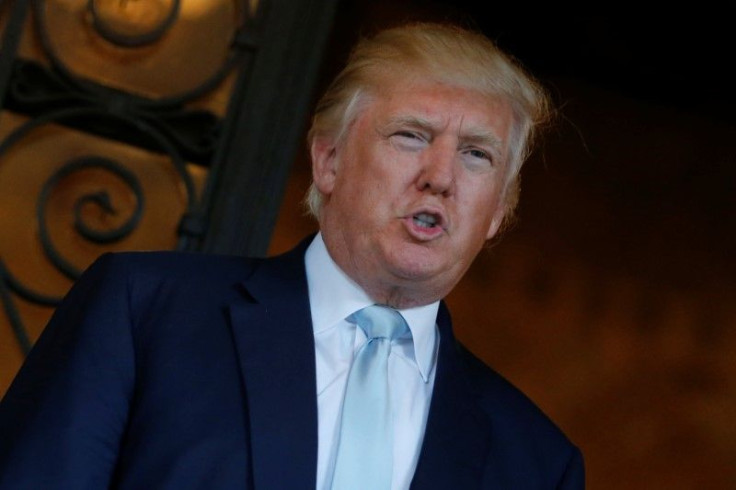 Tuesday evening, Buzzfeed News published a dossier that -- quite literally -- took the piss out of President-elect Donald Trump. In a visit to Russia, the documents stated, Trump requested to reserve a hotel suite where President Barack Obama had previously stayed and hired prostitutes to "perform a 'golden showers' (urination) show in front of him."
But there's one colossal caveat to these claims: The documents are unverified.
Two U.S. officials confirmed to Reuters that although U.S. intelligence officials presented these documents to Trump last week, they were unsubstantiated. That's not all: Buzzfeed was not the only news organization to receive these documents. Several other media outlets had the documents too, including The New York Times, The Guardian, and the Lawfare Blog. It's an enormous scoop, but the journalists couldn't vet the information -- so they didn't release the details.
Unsurprisingly, Trump denied the allegations.
Buzzfeed Editor-in-Chief Ben Smith defended the organization's decision to publish the unverified reports.
"Our presumption is to be transparent in our journalism and share what we have with our readers," Smith wrote in a memo to his staff, which he later shared on Twitter.
It's true that the Buzzfeed story does tell readers that the story is unverified within the first few words. The story goes on to say, "Americans can make up their own minds about allegations about the president-elect that have circulated at the highest levels of the US government."
Regardless, many politicians and journalists have criticized Buzzfeed: Publishing documents with information that cannot be verified simply isn't the role of journalists, they say.
In fact, the very first rule in Society of Professional Journalists' Code of Ethics denounces this practice: "Journalists should: Take responsibility for the accuracy of their work. Verify information before releasing it. Use original sources whenever possible."
In the past, the decision to publish unconfirmed reports have not exactly been applauded.
In 2004, journalist Dan Rather reported on 60 Minutes that he had obtained documents about then-presidential candidate George W. Bush. The documents were critical of Bush's military service, stating that he had received preferential treatment.
But the memos turned out to be forgeries, and two weeks later, CBS News retracted the story. The blunder tarnished Rather's reputation, and he retired six months later.
Rathergate may have been the most famous episode of false documents, but that doesn't mean Buzzfeed is the first news organization to publish unconfirmed information in the past 13 years. In October, Slate published an article suggesting that Trump was communicating with Russia through a secret server. But the story was largely dismissed as jumping to a wild conclusion. More recently, the Washington Post retracted a story it published last month, claiming that Russia had hacked a U.S. electrical grid.
There has always been a chasm between politicians, the news media and news consumers, but with the recent onslaught of fake news -- with one story prompting an armed man to hold people hostage in a Washington, D.C., pizza joint -- the publishing of unvetted information will likely make those divisions more contentious.
© Copyright IBTimes 2022. All rights reserved.
FOLLOW MORE IBT NEWS ON THE BELOW CHANNELS