Goldman Sachs Sees 'Headwinds Across Virtually Every' Business Line As Bank Releases Dour First-Quarter Earnings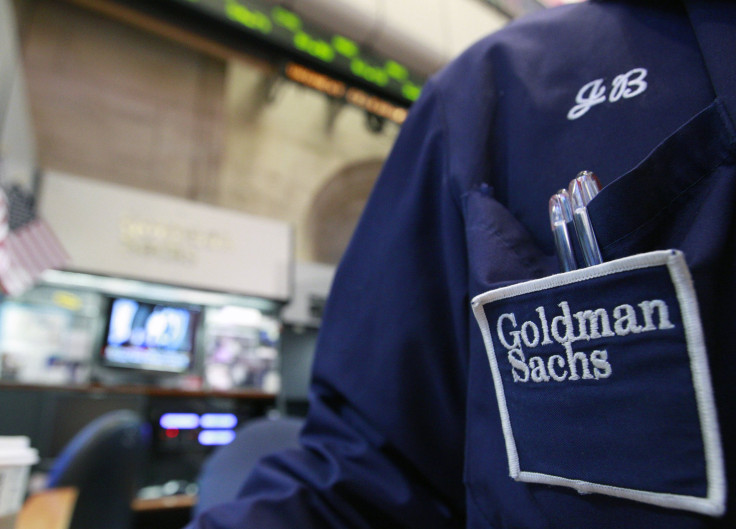 It's been a tough year so far for Goldman Sachs. Even though the bank's shares were up nearly 2 percent in morning trading Tuesday, the bank's stock price remains the absolute worst performer in the Dow Jones industrial average so far this year.
Like the rest of the largest American banks, Goldman's fortunes are tied to the whims of the broader markets. And when the climate turns south, as markets did in the first months of 2016 amid overseas growth fears, it all but guarantees pain at banks like Goldman Sachs.
"The operating environment this quarter presented a broad range of challenges, resulting in headwinds across virtually every one of our businesses," Lloyd Blankfein, Goldman's chief executive, said Tuesday as the bank released dour first-quarter earnings.
Net revenue fell 40 percent to $6.3 billion, compared with $10.6 billion in the strong first quarter of 2015. That fell short of the $6.7 billion expected by analysts surveyed by Thomson Reuters.
Still, Goldman managed to beat expectations on earnings, posting $2.68 earnings per share, compared with expectations of $2.45 per share. The bank's shares rose 1.9 percent to $162.08 by midmorning Tuesday.
That was a lone bit of good news in a gloomy earnings release, with revenue dropping across every division of Goldman's banking operations. The pain was particularly acute in investment banking and trading divisions, which suffered from a drying-up of corporate deals and trepidation among investors.
"This is the first quarter in a while that we have faced headwinds across each of our segments," Chief Financial Officer Harvey Schwartz said on the earnings call Tuesday.
Leading the overall earnings drop was revenue from fixed income, commodities and currency trading, or FICC, which fell 47 percent to $1.7 billion, from $3.1 billion the year before. Equities trading revenue tumbled 23 percent. Though Goldman remained the top player in servicing mergers and acquisitions, investment banking revenue fell 23 percent.
Like the five other top six banks reporting in the past week, Goldman was able to beat profit expectations, in part by cutting costs. Though the bank's head count dropped by only 1 percent, compensation fell 40 percent, driven by significantly smaller bonuses. The bank was also able to cut other expenses by nearly half over the previous quarter, while bringing its income tax rate down three points, from 31 percent to 28 percent.
"This is a performance-driven culture, and performance wasn't great in the first quarter," Schwartz said.
That was the story at Goldman's big-bank competitors as well. Morgan Stanley, which reported earnings Monday, saw its profits fall 54 percent from the same quarter last year. Citigroup's profits dropped 28 percent over that period.
The upside for Goldman and its competitors: There's nowhere to go but up. By March, corporate clients and investors had returned to markets. On Monday, the Dow crossed the 18,000 threshold, bringing it back to levels last seen in July 2015.
"March was better than February, and February was certainly better than January," Schwartz said. While the market remains "fragile," he said, things are looking up for the rest of 2016.
© Copyright IBTimes 2023. All rights reserved.
FOLLOW MORE IBT NEWS ON THE BELOW CHANNELS