'The Good Place' Star Kristen Bell Talks Show's 'No Jerks' Policy
"The Good Place" star Kristen Bell said that Mike Schur's strictly enforced "no jerks" policy on the set of the NBC afterlife comedy makes the cast and crew's job pretty delightful.
"Working on his show, the practical, day-to-day of it, is a joy," Bell said of series creator Schur during TheWrap's Emmys panel discussion. "He has curated really cool people. And there's just a 'no jerks' policy. Everyone is cool, everyone is so decent and lovely, and it has confirmed for me that is possible. You don't really ever need to be annoying. You truly, you just don't need to do it! You always catch more flies with honey, and I've watched him do it."
Bell, who plays Eleanor on the series, went on to reveal that Schur has taught her to communicate her thoughts and feelings more effectively.
"When there's a deadline, when there's a difficult topic, when you want to say something, how do you take your writers room? Study for a week to say something in the right way so that it's not offensive, so that it is getting a point across," Bell said. "He has taught me there is a way to have a complete, thorough conversation with yourself to make sure your point is getting across while treating everyone you ever come in contact with, and people you don't even come in contact with, like respected, decent, human beings."
In an interview with Collider last January, D'Arcy Carden, who plays Janet on the comedy, talked about how fun it is on the set of the show.
"This is our first big show, so we're obviously giddy and excited," Carden said of herself, William Jackson Harper, Jameela Jamil and Manny Jacinto. "But [Ted Danson] and Kristen [Bell] both come in happy to work and excited to be there. They are actors that love to act and love to be around other actors. To have Kristen and Ted be the leaders of our little gang, it's everything. They're such good examples. There's nothing to complain about because it's the best job. This is what we've wanted to do, our whole lives, and we get to do this. This is 100 percent positive. It's really fun to work with Ted, Kristen and Mike Schur. It's really just the best job, and I miss it right now."
Harper also told Screener in 2016 that the cast "have a lot of joking in-between takes."
"The Good Place" Season 3 is expected to premiere this fall on NBC.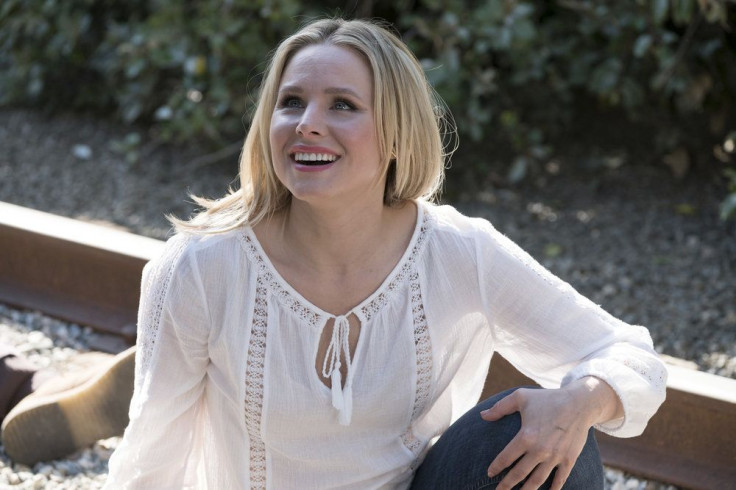 © Copyright IBTimes 2023. All rights reserved.
FOLLOW MORE IBT NEWS ON THE BELOW CHANNELS