'The Good Place' Star Ted Danson Talks Michael's Decision To Switch Sides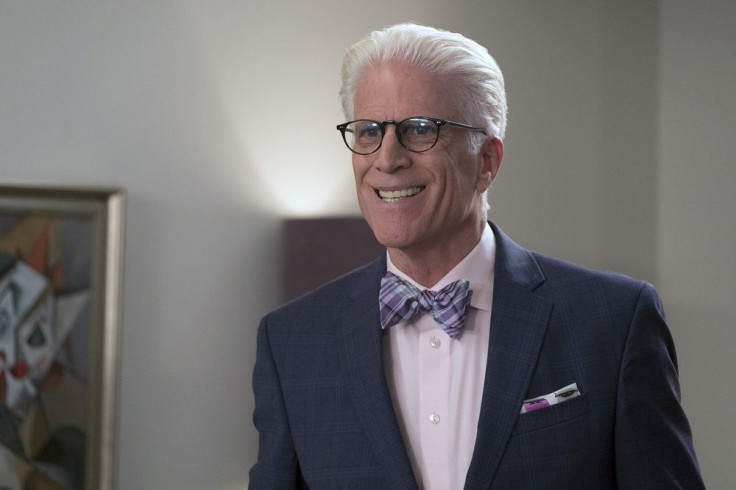 Ted Danson said that Michael's decision to team up with the humans on NBC's "The Good Place" revealed a couple of interesting things about the afterlife architect.
In a recent interview with Vulture, Danson said that Michael's choice to go against her fellow demons by secretly aligning himself with Eleanor (Kristen Bell), Chidi (William Jackson Harper), Tahani (Jameela Jamil) and Jason (Manny Jacinto) revealed that he's not that clever despite pioneering an innovative way to torture humans. "He's not as smart as Eleanor, for sure. Eleanor is way smarter than he is," Danson said when asked what he learned about his character after finding out that Michael needs the help of the humans in order to survive.
Although Danson acknowledged that Michael's change of hearts could also mean that "he kind of loves humans," the actor concluded that it's really more of saving his self. "Michael is just scrambling, he's just trying to really save his own ass," the "Curb Your Enthusiasm" actor said. "And the truth is if they don't help him save his ass, they're all going down. But it does have a very self-serving, manipulative smack to it."
While Michael's decision to team up with the quartet is ultimately self-serving, series creator Michael Schur told TV Guide that the Bad Place's middle-management guy was telling the truth when he told the humans in Season 2, episode 4 that they could all end up in the real Good Place. "He doesn't want to be [in The Good Place but] it's just the only place he can go where he won't be eliminated from the universe. So at the moment he says that, he's telling the truth," Schur said.
Schur also said that Michael was being truthful when he pledged to become a better person along with the four humans. "That's sort of the unifying theme of the show," Schur explained to Entertainment Tonight. "The show is taking the position that most people want to become better … that people come from different socioeconomic backgrounds and different philosophical backgrounds and different places on Earth and have different ideas of who they are and how the world works. But, given the chance, I think most people would say, 'Yes, I want to be a better person.' … That's the hopeful idea behind the show, is that given the choice, do you want to want to continue doing what you're doing or do you want to become a better person? I'm hoping most people say, 'Yeah, I want to become a better person.'"
"The Good Place" airs Thursdays at 8:30 p.m. EDT on NBC.
© Copyright IBTimes 2023. All rights reserved.