Fox Republican Debate: Ohio Gov. Kasich In, Texas Ex-Gov. Perry Out
WASHINGTON -- Two more national polls of the Republican primary race released Tuesday probably have cemented the lineup of Thursday night's debate. Ohio Gov. John Kasich is set to make the stage in his home state, while former Texas Gov. Rick Perry will not.
Because the field of Republicans is so large, Fox News announced earlier this year that it would limit participation to the top 10. The top 10 would be determined by taking an average of the most recent national, nonpartisan polls released by 5 p.m. Aug. 4.
CBS News and Bloomberg Politics released new polls on Tuesday morning. Those numbers joined polls released in the past three days by Fox News, Monmouth University, NBC News and Quinnipiac University. Additional polls could be released before the deadline, but the respected polling firm Marist has announced it will not release a poll that day.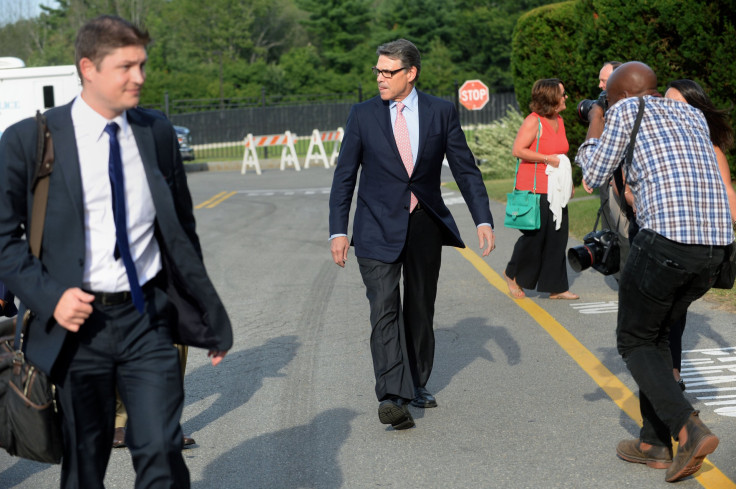 All of the polls were consistent about the top three -- Donald Trump, former Florida Gov. Jeb Bush and Wisconsin Gov. Scott Walker. Taking an average of the polls, Trump received 22.6 percent followed by Bush at 12.3 percent and Walker at 11 percent.
For several candidates, their margins in the polls were comfortable enough that there was little question they would qualify: former Arkansas Gov. Mike Huckabee, neurosurgeon Ben Carson, Texas Sen. Ted Cruz, Florida Sen. Marco Rubio and Kentucky Sen. Rand Paul.
The real questions in the runup to the deadline has been which candidates are going to be left out. Those who don't make the debate will be included in a separate forum on Fox News. New Jersey Gov. Chris Christie barely locked in ninth place. As the last few polls trickled out, it became a contest between Kasich and Perry to squeeze in under the wire.
In 10th place, Kasich appears to have secured his place in the debate. He received an average of 3.2 percent of the support. In 11th place, Perry will likely miss ouut with an average of 1.9 percent -- not enough to supplant Kasich.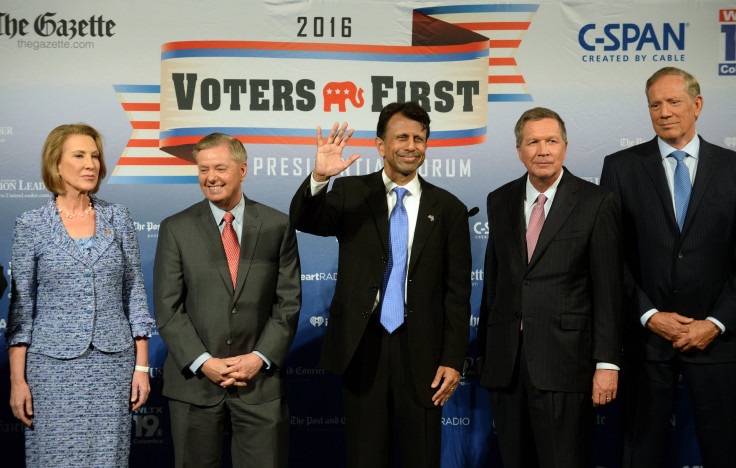 The only woman running for the Republican nomination also won't make the debate. Former Hewlett-Packard CEO Carly Fiorina placed 14th in the average of the polls with just under 1 percent of the vote. Her performance at the CSPAN voter forum Monday night was highly praised and she had long been considered the candidate who could benefit the most from the exposure of a debate.
Two current office holders also won't make the debate. Louisiana Gov. Bobby Jindal was 12th in the average at 1.4 percent and South Carolina Sen. Lindsey Graham was at 16th place with an average of .45 percent.
Also unable to make the debate are former Pennsylvania Sen. Rick Santorum, who finished second in the 2012 race, former New York Gov. George Pataki and former Virginia Gov. Jim Gilmore.
© Copyright IBTimes 2023. All rights reserved.