Got An Amazon Echo For Christmas? Here's How To Set It Up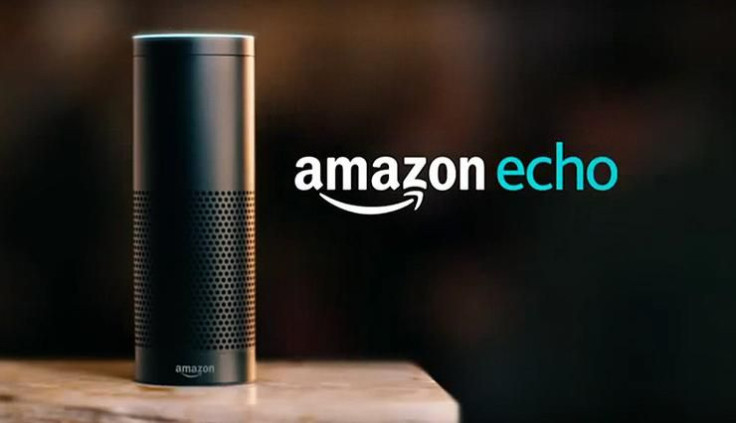 Amazon Echo is a speaker that acts as a personal voice assistant. You can control the Echo with your voice; and tell it to do things like play music, read the news, add items to your to-do lists and tell you the weather. Before you can get to that part though, you'll need to set up your Amazon Echo. We put together a guide for those of you who were lucky enough to snag an Echo this year.
Here's how to set up your Amazon Echo:
1. Download the Alexa App
With the Alexa app, you can easily set your device, manage your alarms, music, shopping lists and more. The Alex app is available for free for iOS, Android and Fire OS.You can also go to http://alexa.amazon.com from Chrome, Firefox, Microsoft Edge or Safari on your computer.
2. Pick a device
In order to use Alexa, you'll need to have an Amazon account. Keep in mind you don't need Amazon Prime. Once you sign in on the app, click Settings and then "Setup a new device." Next, choose your device: Echo, Tap or Echo Dot. You'll then be asked to pick a language. As of right now, English and German are the only options available to chose from.
3. Turn on Echo
Simply plug the power adapter that's included into the Echo and then into a power outlet. The light ring on the Echo will turn blue and then orange. Once the light turns orange, your Echo will greet you.
4. Connect Echo to a Wi-Fi Network
In the Alexa app, you'll see a list of the Wi-Fi networks that are available; make sure to pick your home Wi-Fi. If you have a password for your Wi-Fi network, enter it in. Once the info has been sent to the device, Alexa will say "Your Echo is ready," and the orange lights will turn off.
5. Talk to Alexa
To start using your Echo device, say the "wake word" and then speak to your Alexa. Your Echo device is automatically set to respond to the wake word "Alexa," but you can use the Alexa app to change the wake word at any time. In the app, go to Settings, select your Echo device and then select Wake word.
6. Listen to music on Alexa
After you register an Alexa device to your Amazon account, you can ask Alexa to stream music and media from these services through your Alexa device. If you're looking to play your personal music collection from iTunes and Google Play on your Alexa device, you can use Amazon Music for PC and Mac to upload your music to My Music on Amazon from your
© Copyright IBTimes 2023. All rights reserved.
FOLLOW MORE IBT NEWS ON THE BELOW CHANNELS