'Gotham' Renewed For Season 3; 7 Villains We'd Like To See The Show Introduce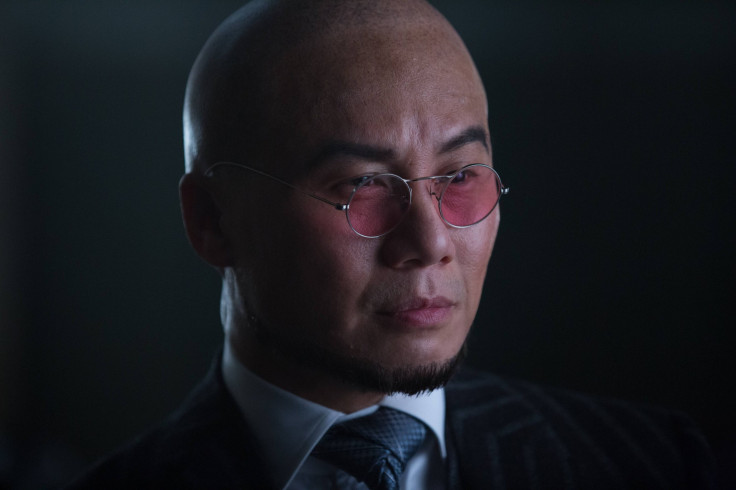 Bruce Wayne will continue to rise towards becoming Batman as "Gotham" has officially be renewed for a third season. Season 2 has been loaded with new characters like Theo Galavan (James Frain), Mr. Freeze (Nathan Darrow), Hugo Strange (BD Wong) and Matches Malone (Michael Bowen). Next season of the Fox drama will likely introduce even more new faces and villains that will both help Gotham City and cause more chaos in it.
Throughout the first two seasons, the prequel series has started to lay the groundwork for the fight between superheroes and supervillains that will one day be a big part of the city. While villains like Penguin (Robin Lord Taylor), Edward Nygma a.k.a. The Riddler (Cory Michael Smith) and Strange continue to develop into bad guys, there is plenty of room for more of Batman's future adversaries to be introduced in Season 3. Here are seven characters we'd like to see next season on "Gotham."
1. Bane
Bane (Tom Hardy) was a fun villain to watch in Christopher Nolan's "The Dark Knight Rises" and was very popular following the film. The show will likely want to introduce him at some point, but the task might be difficult. Bane was brought up in a prison and set out to destroy Batman to prove himself, but Batman is not on the show yet. However, "Gotham" hasn't been afraid to make it's own stories so don't be surprised if they introduce Bane with a slightly different backstory. Watch a clip of Bane from "The Dark Knight Rises" below:
2. Ra's al Ghul
"Gotham" gave a sneak peek into one of Batman's greatest rivals, The Joker, when Jerome (Cameron Monaghan) was introduced. While it's not clear whether Jerome will be the Joker or not, he at least laid the foundation for the villain to rise up. Ra's al Ghul is another huge bad guy from the comics and the show will likely get to his story at some point and explain why he wants to wipe out humanity. Maybe Season 3 will be the time introduce the arch-villain.
3. Scarecrow
Scarecrow was introduced in Season 1 but he hasn't been on the show since. With Arkham Asylum quickly growing and playing such a large role in the formation of villains, it would be fitting to see more of how Jonathan Crane grows into the Scarecrow. Perhaps, Strange could even have a role in guiding Jonathan as well.
4. Mad Hatter
Think of the "Alice in Wonderland" character only scarier and more insane and you get Batman's Mad Hatter. Jervis Tetch a.k.a. The Mad Hatter was a mental patient at Arkham Asylum who is obsessed with "Alice in Wonderland" and bases his evil persona off the character from the novel. With Arkham becoming more prominent, it's fair to say that there's a very good chance we could see Tetch make his "Gotham" debut next season.
5. Black Mask
While Penguin and Butch have been the "kings of Gotham City" on the show, there's another crime lord in the comics that could eventually pop up in the underworld crime scene. Roman Sionis a.k.a. Black Mask has a mask basically burned onto his face and it becomes a part of him. With Falcone and Maroni out of the picture and the crime underground constantly changing, Roman could turn up soon on "Gotham" before the Black Mask becomes a part of him.
6. The Ventriloquist
Crazed villains are a big part of the Batman universe and another insane person the show could bring on is the Ventriloquist. The Ventriloquist is a gangster that uses a dummy to speak and he considers the dummy to be a separate person from himself. He commits brutal crimes and believes he's doing it on the orders of the puppet named Scarface. Someone like the Ventriloquist would fit into the "Gotham" world perfectly and they could show how the Ventriloquist attaches himself to Scarface before he begins his life of crime.
7. Harley Quinn
Many fans are excited to see Margot Robbie's take on the Batman adversary in this summer's "Suicide Squad." With "Gotham" basically being a prequel show, it could be really easy for the show to introduce her before she becomes a villain and girlfriend to The Joker. She was originally a psychiatrist at Arkham Asylum so maybe she can be introduced as a member of Strange's staff long before she gets assigned to The Joker and falls in love with him. You can get an idea of who Harley Quinn is by watching the "Suicide Squad" trailer below:
"Gotham" airs Mondays on Fox at 8 p.m. EDT.
© Copyright IBTimes 2023. All rights reserved.
FOLLOW MORE IBT NEWS ON THE BELOW CHANNELS