'Gotham' Season 2 Spoilers: Alfred To Fight Tabitha Galavan In Epic Episode 10 Showdown; Watch The Preview Video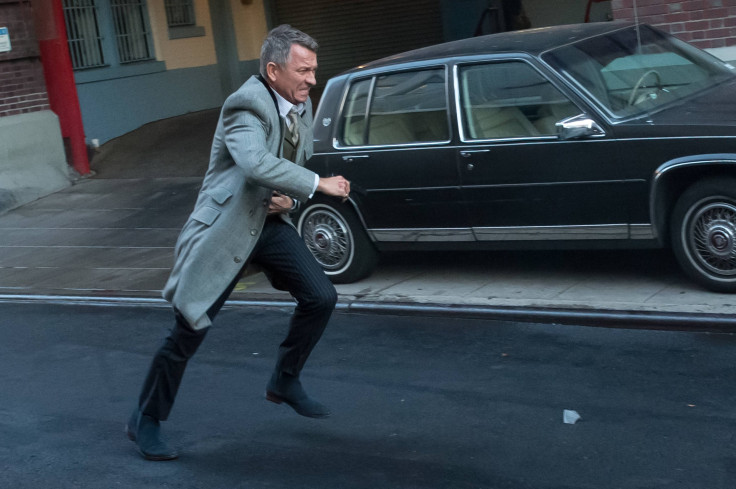 Bruce Wayne (David Mazouz), a.k.a. Batman, is still too young to fight and save the city from villains on Fox's "Gotham." However, the man who watches over Bruce, his butler Alfred (Sean Pertwee), has no problem fighting for the boy he cares for. Alfred will have to use his past fighting experience in Season 2, episode 10, "The Son of Gotham," when he find himself in a fight with Tabitha Galavan (Jessica Lucas).
A preview video reveals that Alfred will go looking for Bruce, who seems to be missing. He makes his way over Theo Galavan's (James Frain) place thinking Bruce went there to visit Silver St. Cloud (Natalie Alyn Lind). Alfred is armed with a gun, but it's quickly whipped out of his hand by Tabitha, who is the only one there.
The two trade threats and Alfred turns his back on Tabitha to leave. She tries to whip Alfred again, but he catches her whip in mid-air and a struggle breaks out between the two of them. Which character will come out on top when these two square off in a showdown on Monday's new episode? You can watch the preview video of their fight here.
In an interview with TVLine, executive producer John Stephens said "The Son of Gotham", the episode before the midseason finale, will be a very busy one. Detective Jim Gordon (Ben McKenzie) will continue to try find evidence against Theo, while a part of Bruce's character "no one has seen before" will be shown.
The promo video for episode 10 reveals that Theo will somehow work his way out of jail, which makes Gordon respond by punching Theo in the face during his court session. Gordon swears he won't let Theo get away with everything he has done to work his way up to Mayor of Gotham City.
In the final moments of the video, Gordon is shown tied up while Theo says, "Goodbye James, I couldn't have done it without you." Theo's brotherhood has also arrived to Gotham, which could mean bad news for Bruce. Father Creel (Ron Rifkin) asked Theo in episode 5 if he has taken the "Wayne boy" yet and Theo said he hadn't but that soon Bruce will die. Can Gordon and the GCPD stop Theo before they get to Bruce?
Watch the video promo for episode 10 below:
"Gotham" Season 2, episode 10, "The Son of Gotham," will air on Fox Monday, Nov. 23, at 8 p.m. EST.
© Copyright IBTimes 2023. All rights reserved.