'Gotham' Season 2 Spoilers: Episode 13 Synopsis Released; What Will Happen In 'A Dead Man Feels No Cold'? [VIDEO]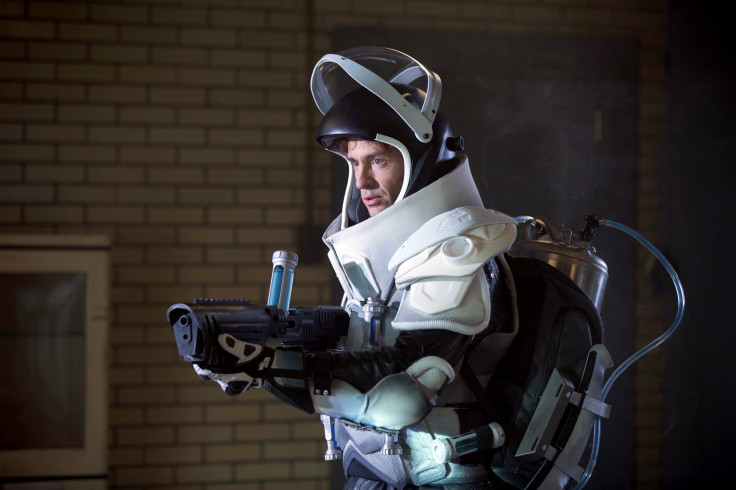 Mr. Freeze (Nathan Darrow) and his tragic story was introduced in the "Gotham" Season 2 winter premiere. Freeze is going around turning people into ice in an effort to save his wife Nora (Kristen Hager) from a terminal illness, but Detective Jim Gordon (Ben McKenzie) and the GCPD have no choice but to find and arrest him. However, new villain Dr. Hugo Strange (BD Wong) will try to get to Freeze before the police do in episode 13, titled "A Dead Man Feels No Cold."
According to the synopsis, Gordon, Bullock (Donal Logue) and Capt. Barnes (Michael Chiklis) are going to turn to Nora for information about Freeze. But like she did in episode 12, she will likely not cooperate. Freeze is going to come back for his wife after finding out one of his experiments worked and the GCPD will try to be ready for him.
In the promo video, Freeze is shown breaking through a wall at police headquarters with his freeze gun in his arms. There is also a scene of him wearing an all new suit. He blasts Gordon's gun out of his hand when he finds Nora. The GCPD will have their hands full and have to find a way to stop the villain without becoming ice sculptures.
At the end of episode 12, Strange was fascinated with Freeze after reading a newspaper article about him. Strange believes getting Freeze would greatly improve his dark experiments at the Indian Hill facility and he will try to take Freeze into his custody. Strange will also look to move forward with his plans to experiment on Penguin (Robin Lord Taylor). Penguin is shown getting strapped to a chair and receiving "aggressive" treatment by Strange and his assistant, Ms. Ethel Peabody (Tonya Pinkins).
Bruce Wayne (David Mazouz) was absent from the winter premiere, but the future Batman will be back in episode 13. Bruce will learn further information about the murder of his parents from Alfred (Sean Pertwee). Last time Bruce was seen, he was being rescued by Gordon and Alfred from Theo Galavan (James Frain) who wanted to kill him. In his travels, Bruce learned that the killer of his parents was named "Malone" and he will continue to look for the man responsible.
You can watch a promo for episode 13 below:
"Gotham" Season 2, episode 13 airs Monday, March 7 at 8 p.m. EST.
© Copyright IBTimes 2023. All rights reserved.