'Gotham' Season 2 Spoilers: The Joker Brings A Lot Of Carnage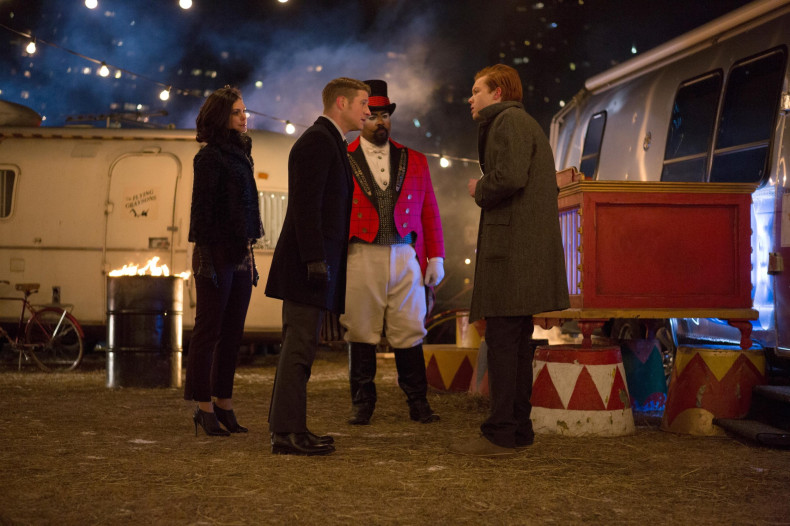 In season 2 of the FOX drama series "Gotham," Jerome Valeska and his alter-ego the Joker (Cameron Monaghan) will be back and he will bring a lot of carnage with him. The iconic "Batman" villain was first seen briefly in season 1, and Monaghan promises that he will make a much bigger impact when the series returns.
"He causes massive amounts of carnage. You see exactly how dangerous a personality like his could possibly be. We see allusions to a very great villain," said Monaghan in an interview with Zap2it.
In the world of the TV series "Gotham," the Joker is the psychotic son of a circus performer. In season 1, he murdered his own mother and was subsequently arrested and sent into the Arkham Asylum. The troubled teenager showed glimpses of his sinister nature in the first season but his true potential will be revealed in season 2.
In a trailer released by FOX last week, the Valeska features prominently in a teaser with the tagline: "Lunatics Will Run the Asylum." Another interesting twist is that Barbara Keane (Erin Richards) is in the asylum with him. Barbara is the ex-girlfriend of Jim Gordon's (Ben McKenzie), who will undoubtedly be keeping a close eye on what is going on inside.
Monaghan plays a very iconic character as the Joker. The role has been portrayed in various different ways from the comic books to films and television. Monaghan understands the responsibility and he says that he intends to use the opportunity to pay tribute to those who held the role before him.
"In many ways it's a love letter to 75 years of the character. I read as much as I could. I think he's a great villain, so I used it as an opportunity to pay tribute to many greats that I grew up watching. Hopefully, will be able to catch that," he said.
"Gotham" season 2 premieres on Monday, September 21 at 8:00 pm EDT on FOX.
© Copyright IBTimes 2022. All rights reserved.