'Gotham' Season 4 Spoilers: Get A Chilling First Look At Penguin's Iceberg Lounge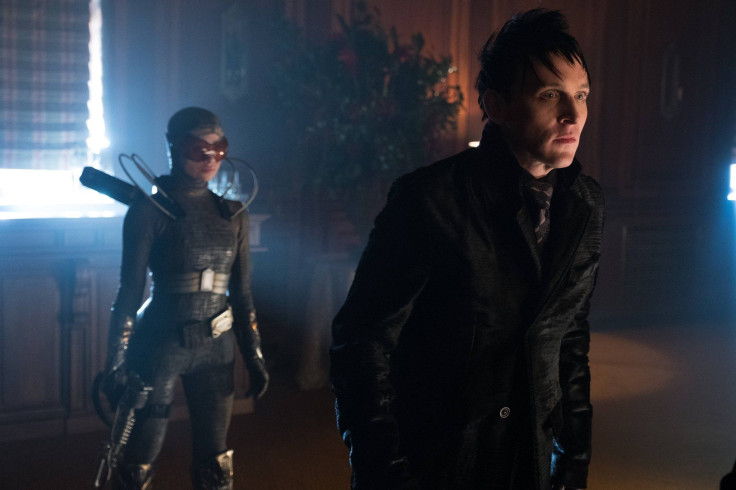 Oswald Cobblepot (Robin Lord Taylor), also known as the Penguin, is ready to return to "Gotham" Season 4 with a bang, and he is going to do so with his new bar called the Iceberg Lounge.
It looks like the Iceberg Lounge is going to be a pretty important setting next season, since the production crew really pulled out all the stops to make it look as chilling as possible.
READ: Ben McKenzie teases the Scarecrow's appearance in 'Gotham' Season 4
The first look of the lounge was shared by cinematographer Crescenzo G.P. Notarile on Twitter. He did not mention anything about "Gotham" in the photo, but given the backdrop, it's safe to assume that he is showing off the Penguin's newest office.
More confirmation was given by actor Adam DeCarlo who was inside New York's Steiner Studios. It's the same setting but with a different angle, which showed off the desk's glossy gleam.
Co-executive producer Danny Cannon gave a different setting on Instagram, which showed off the Penguin's trademark umbrella lit up in blue, framing a round glass.
The show's third season placed a lot of focus on Oswald's relationship with Ed Nygma (Cory Michael Smith), and how it started with friendship and love, and ended up with bitterness and hate.
Even though their relationship did not end well, Taylor told Fuse that he's happy the show is leaps and bounds ahead of others in terms of LGBT representation. "Honestly, you know, it's about [expletive] time there's more queer representation in 'Batman,'" he said.
Personally, Taylor said he loved his character more when he began developing feelings for Nygma. The actor felt kinship with his character because they are both shunned by society for being different.
"That was sort of my human link to the character, the fact the Oswald was bullied and treated like he was different, and less than his peers," he said. "Growing up overweight and gay in small-town Iowa, when I was a kid in the '80s and '90s, it was much different than it is now, and I know exactly what that feels like."
"Gotham" Season 4 will premiere on Sept. 28.
© Copyright IBTimes 2023. All rights reserved.