'Gotham' Season 4 Spoilers: Jim Gordon Will Hunt Down Bruce Wayne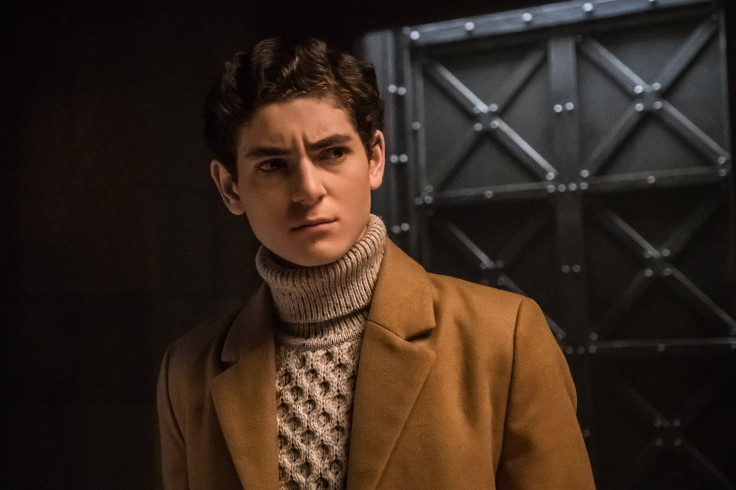 Detective Jim Gordon (Ben McKenzie) and Bruce Wayne (David Mazouz) have fought for the same side in "Gotham" Seasons 1 to 3, but Season 4 will force them on opposite sides after Bruce decides to embrace his vigilante side.
According to Comic Book, Jim will have his hands full when the FOX show returns. Bruce's vigilante activities would gain notoriety in the streets, and Gordon will be determined to find out who is hounding the city's criminals.
"Jim Gordon will realize that this vigilante is operating out there in Gotham somewhere and he goes 'I'm going to hunt that guy down' and we have Jim Gordon and a masked Bruce Wayne going head to head," said executive producer John Stephens.
However, his main priority would be to take down the Penguin (Oswald Cobblepot). "In the first half of the season this year, Jim Gordon is going to try to loosen Penguin's hold upon Gotham," Stephens told DC All Access. "He does that by forming an alliance with Sofia Falcone, who Crystal Reed is playing, and the two of them work together to basically try to dethrone Penguin."
Gordon won't be the only one going after the Penguin, since Ed Nygma (Cory Michael Smith) is determined to exact revenge on his former boss. The last time he was seen, Nygma was trapped in an ice block. But Smith said his character will make an escape, therefore "terrifying" the Penguin.
"That is an extremely terrifying moment for Oswald because, again, Oswald when he's at his lowest its when he has no control," said Taylor. "Nygma is the only person who could meet Oswald on his level in terms of intellect and cunning. Now that he cannot control him anymore it's terrifying and threatening to him."
But even though they are always plotting to destroy each other, Smith said the Penguin and Riddler will always respect one another. "I think their relationship was so personal and intimate, I don't know that there's another character that understood Ed the way that Oswald did and I think vice versa. So I think there's such a connection there and such a fear of the other and a respect of the other that that will constantly be there," he reflected.
"Gotham" Season 4 will premiere on Sept. 21 on FOX.
© Copyright IBTimes 2023. All rights reserved.