'Gotham' Season 4 Spoilers: Producer Talks About Ivy's Transformation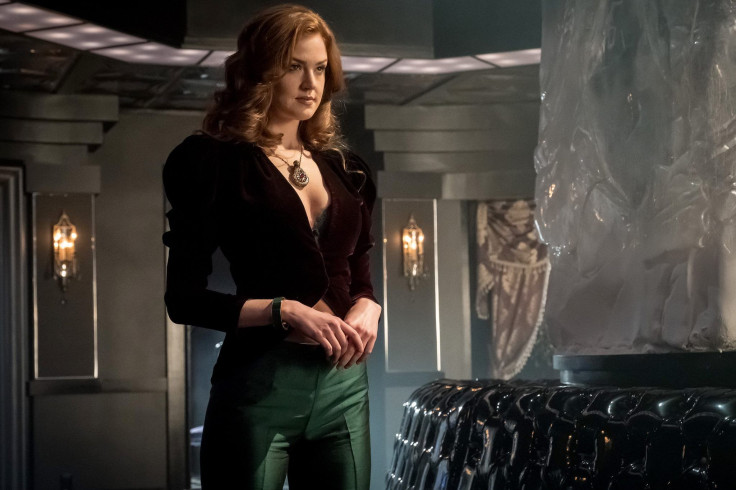 Ivy (Maggie Geha) from "Gotham" consumed poison a few episodes back in the hopes of strengthening her powers. It's safe to say that Ivy will come back a changed person this Season 4, but how different will she be?
Executive producer and writer Bryan Wynbrandt told Comic Book that Ivy will soon develop powers that she's known in the comic books for. "Without saying specifically which ones, I would say it's fair to say that her powers are going to increase and gain in their canonical way," Wynbrandt said.
"We're not going to go full green, but we are going to transform Ivy in a way that we think the audience won't expect, but that is pushing her along her development to becoming the Ivy that everyone knows from the comic book," he added. "Staying true to our origin storytelling, we're not going to get quite that far with her where she's the green Ivy, but she's definitely going to change."
However, before Ivy makes her changed appearance, she's going to go away for a while. "We kind of are ramping up to her becoming a larger player in later episodes," Wynbrandt said of her absence.
In a different interview with SYFY WIRE, Wynbrandt said Ivy is going to be pretty "dangerous" since she is "a live wire of crazy energy," so her enemies better watch out. She's probably going to go after her old boss Oswald Cobblepot (Robin Lord Taylor), who did not treat her well, and the Sirens, who alienated her when she needed some friends.
The Sirens, consisting of Selina Kyle (Carmen Bicondova), Tabitha Galavan (Jessica Lucas) and Barbara Kean (Erin Richards), went into the firearms business together this season. However, Selina and Tabitha have no clue that Barbara is working for Ra's al Ghul (Alexander Siddig). Because of his influence, Barbara lost her crazy energy and became a more subdued albeit formidable villain. "I get trained while I'm going through my dead back to life period by Ra's to be like a martial arts expert," Richards shared with Bustle.
"Gotham" Season 4 airs Thursdays at 8 p.m. EDT on Fox.
© Copyright IBTimes 2023. All rights reserved.