'Gotham' Season 4 Spoilers: Riddler To Have New 'Identity Issues'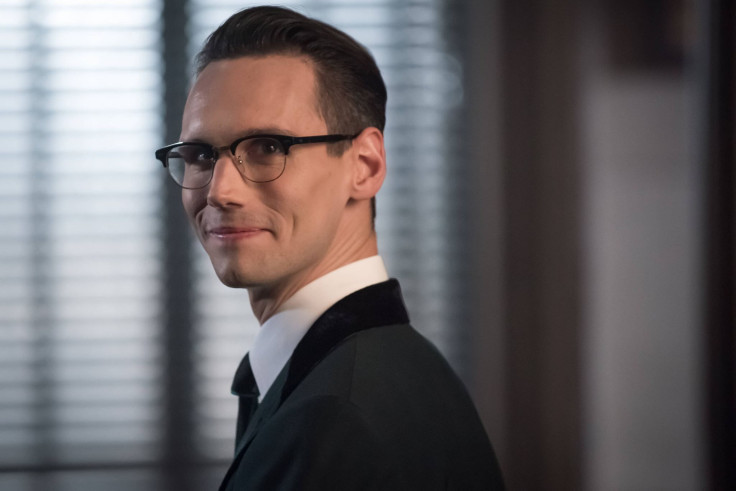 It was really awkward watching Ed Nygma (Cory Michael Smith) interact with his peers in "Gotham" Season 1 because he was an outcast who had a fondness for riddles that nobody really understood and appreciated. However, he really came to his own in Season 3 when he embraced his evil side as the Riddler.
But after being defeated by his former friend-turned-enemy Oswald Cobblepot (Robin Lord Taylor) during the Season 3 finale, the Riddler is going to doubt himself again and question his capabilities.
READ: Will the Joker make another comeback in "Gotham" Season 4?
Speaking to Screen Rant about his character, Smith said that the Riddler is going to hit a low point when Season 4 opens. "You know, we play a lot with Edward having identity issues, and so this is another identity crisis for him. His mind isn't functioning at the level that it was. Whether that can be cured or fixed, he doesn't know, but his computation is not as it was. So what does that make him now?" he said.
"The thing that he had was his intelligence and his ability to trick people and outsmart people, and so he doesn't have that anymore. So what is there? So he goes on a new quest. I'm really happy, because it allows for a little comedy. Some of the old comedy we had with Ed, we get to find again. Some of his physical and mental ineptitude is back," he continued.
The Riddler is going to form a strange alliance next season, and executive producer John Stephen told Cinema Blend that it's going to be really fun watching these villains rely on each other like never before.
"We have all these families that are being created this year, and one of the families is going to be a brand new and very different Lee Tompkins, together with Ed Nygma and Solomon Grundy, who is Butch Gilzean obviously," he said. "When Butch becomes Solomon Grundy, he doesn't remember his former life, so when he runs into Ed Nygma, he doesn't remember that he wants to rip his head off. And Ed, who is suffering the effects of being frozen for three months, needs Grundy's help to get strong again. The three of them form this weird little family."
"Gotham" Season 4 will be released by Fox on Sept. 21.
© Copyright IBTimes 2023. All rights reserved.