Grammy Awards 2014 Red Carpet: The Best And Worst Dressed At The Grammys [PHOTOS]
There's no other awards show like the Grammys, from outrageous outbursts, to controversial speeches, to questionable performances talked about for years after. But when it comes to the red carpet, the Grammy Awards fashion takes the cake in absolute bizarreness.
The 2014 Grammys were held Sunday in Los Angeles, Calif., where music's biggest artists and acts gathered at the Staples Center to honor the best in music.
And, while performances from Beyoncé and Jay Z, Pink and Macklemore and Ryan Lewis were certainly memorable, as always, the fashion stole the show.
The biggest trends of the night were, no surprise, gilded and sparkled dresses, with stars like Rita Ora, Chrissy Teigen, Amber Rose and Taylor Swift rocking the trend. Others, though, took a more simple approach in a neutral palette, like Katy Perry, Anna Kendrick and Kacey Musgraves.
So whose wildest sartorial fantasies were like a dream, and whose turned into a nightmare? Here are the best and worst dressed on the red carpet at the 2014 Grammys and a full recap of the dresses, in case you missed it.
BEST DRESSED
The best dressed of the night was a tough decision this year, with so many glamorous contenders, but our pick was Chrissy Teigen, the model girlfriend of musician John Legend, who wore wore a sequin Johanna Johnson gown. Her gentle ombre hair paired with the low neckline made it clear why her songbird boyfriend sings so sweetly.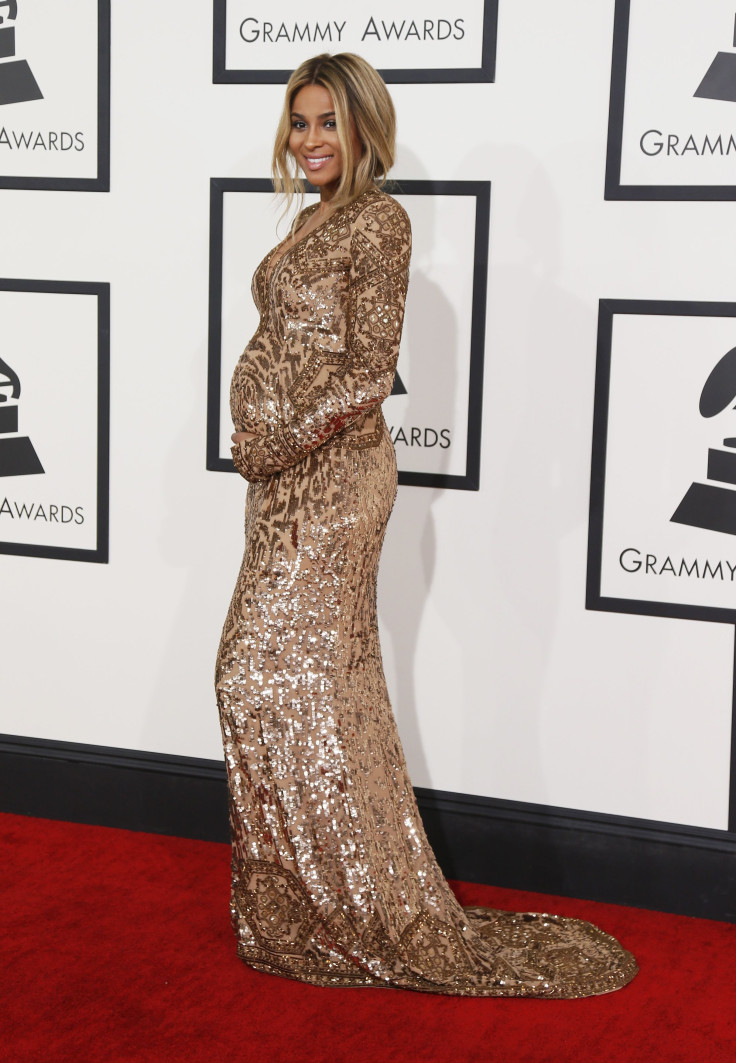 At the Grammys, the sartorial nominees that make us want to sing are the sparkly dresses, perfect for the occasion. Ciara, who recently announced she was pregnant, stunned on the red carpet wearing a gilded gold long-sleeved dress by Emilio Pucci, very reminiscent of Olivia Wilde's gown at the Golden Globes. Motherhood is definitely bringing out the singer's beauty in a way that can only be described as radiant.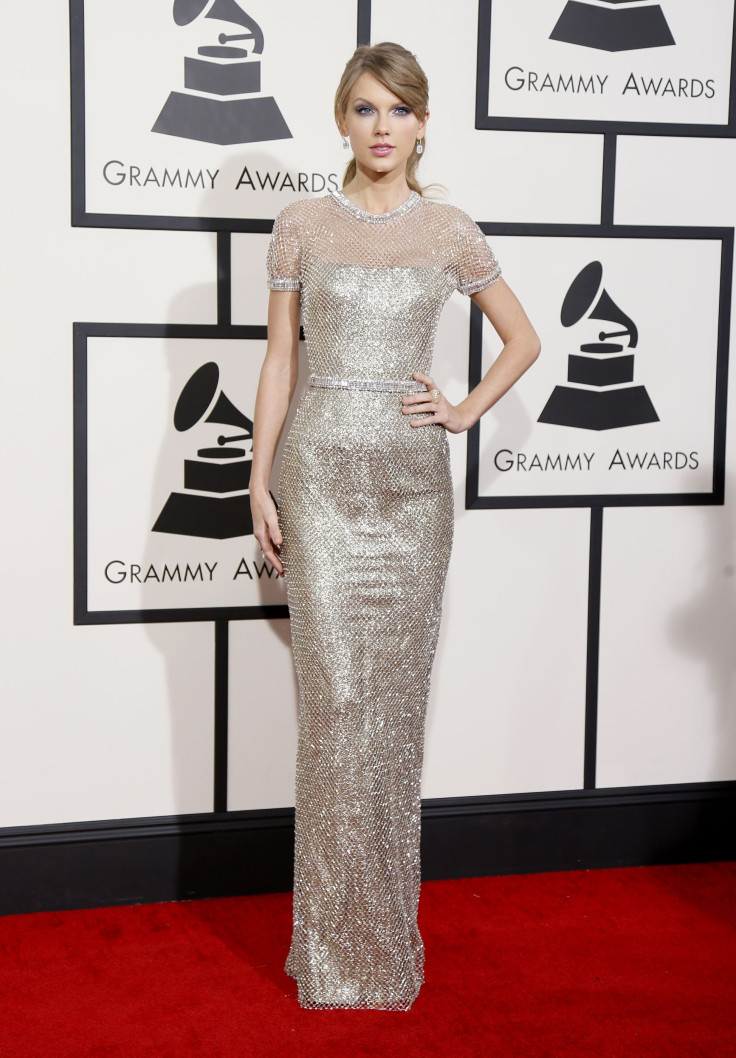 Of course, Taylor Swift looked as flawless as ever in a dress by Gucci that fit like a glove. Even E! News' Ryan Seacrest couldn't stop talking about the dress, which fit perfectly despite being made out of chainmail.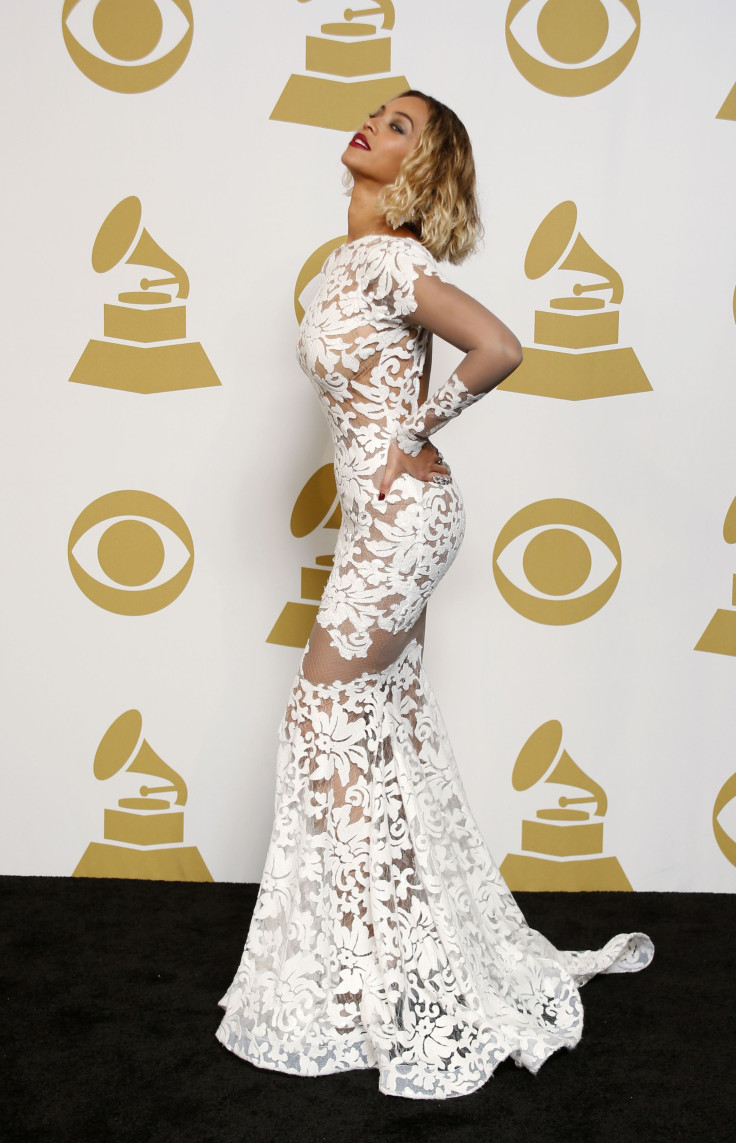 Beyoncé not only dazzled with her event-opening performance with husband Jay Z but also with her red carpet gown, which she changed into after the performance. The barely-there gown by Michael Costello was made of white lace but looked nothing like your grandma's doily. We would have crowned her best dressed if she had actually done her hair for the night, instead of showing up drip drying. Though, we're thankful that this meme now exists.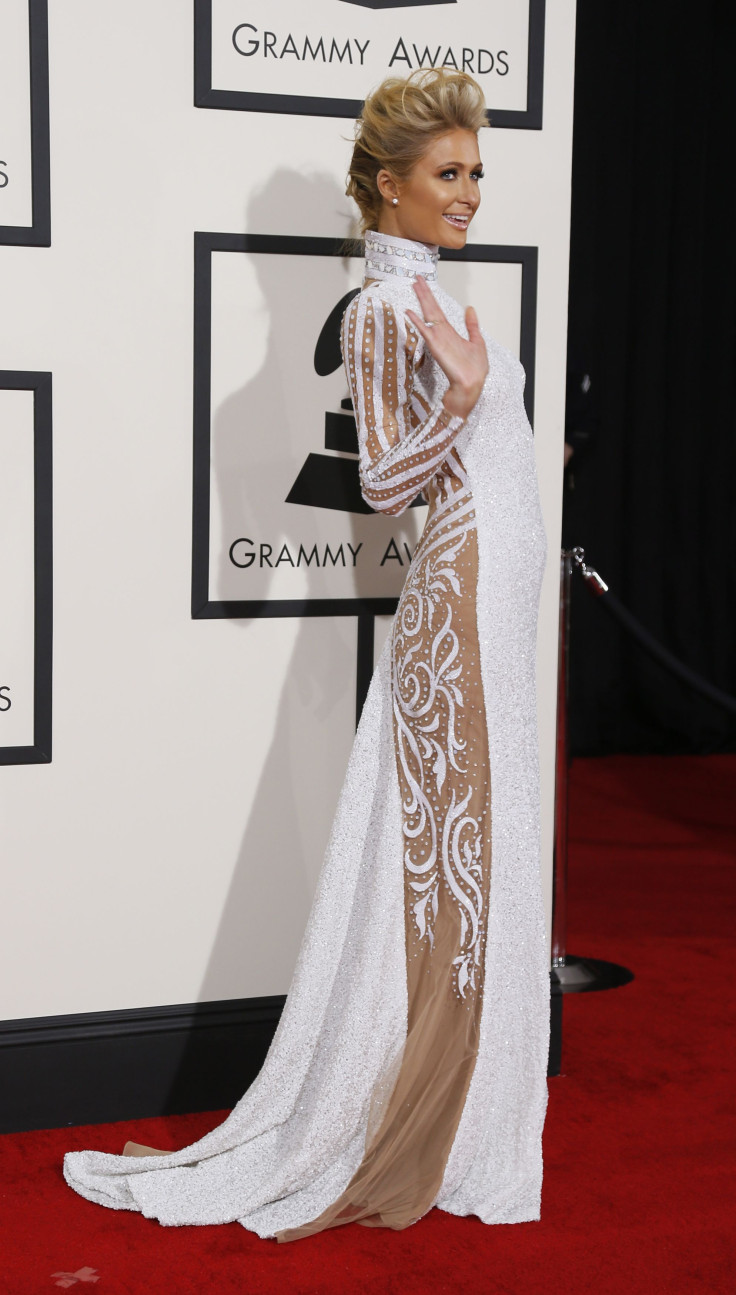 Another vision in white—and we can't believe we're saying this—was Paris Hilton, who wore a turtleneck gown that did not skimp on sexy, by Haus of Milani. Even her escort, Birdman, couldn't stop talking about how sizzling she looked in the gown, which had a sheer side panel and back.
HONORABLE MENTIONS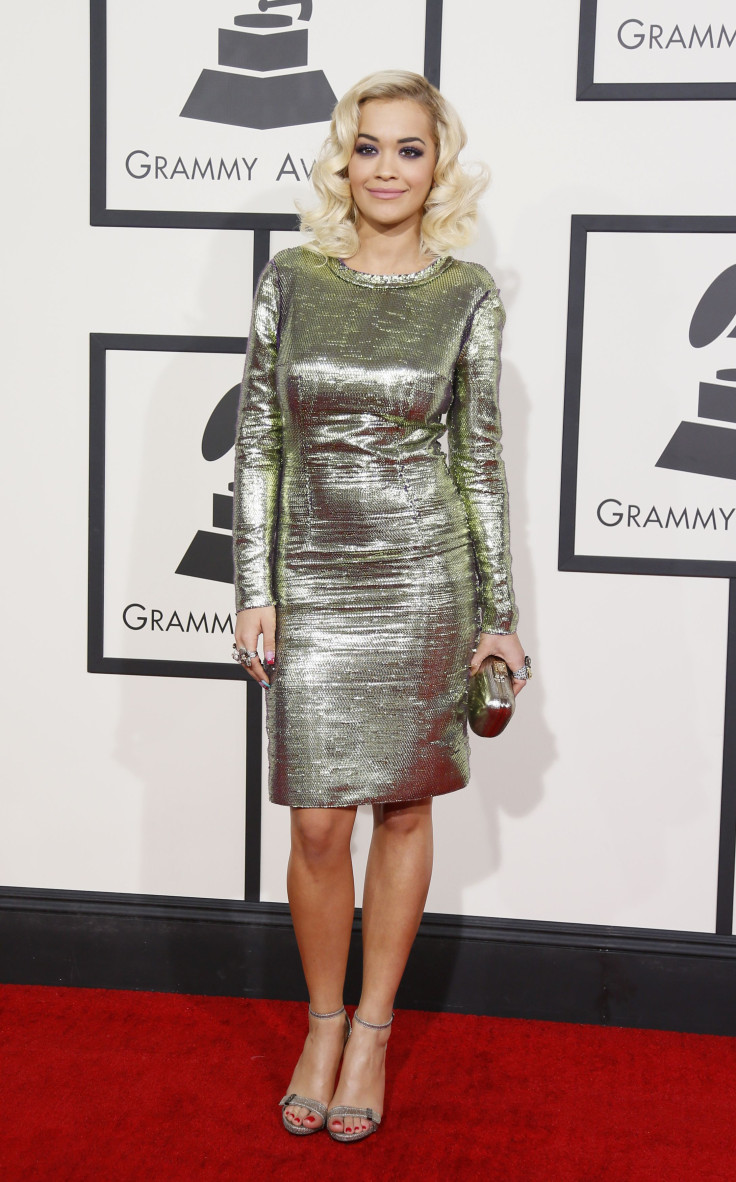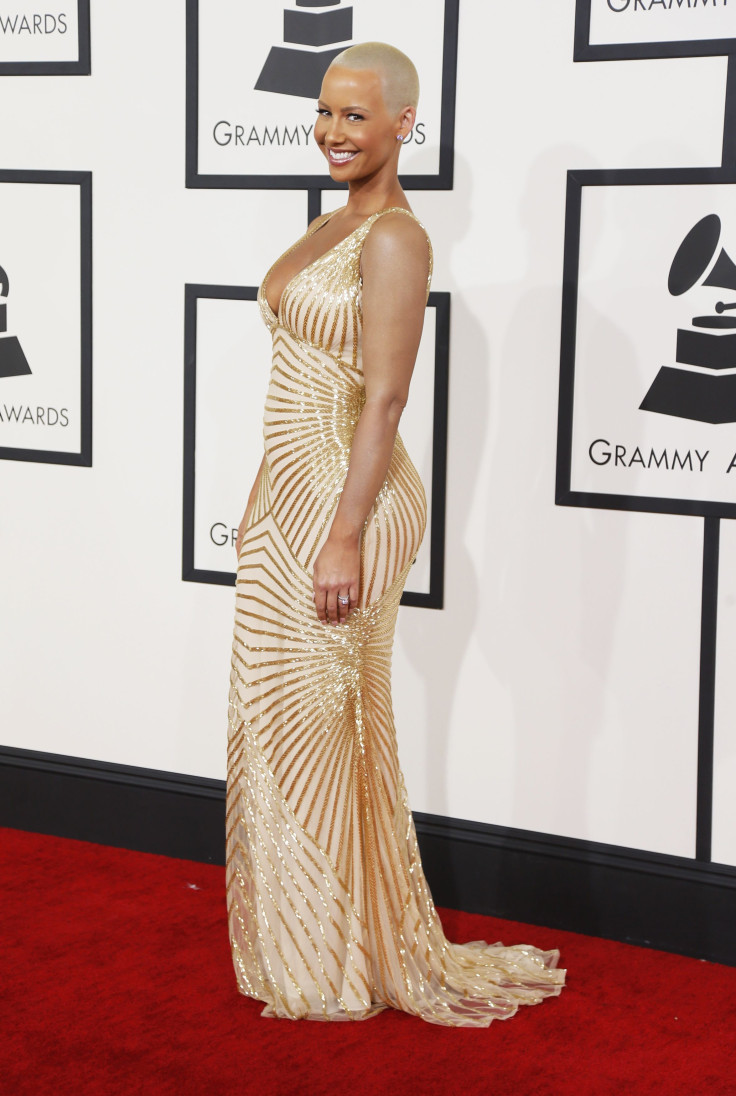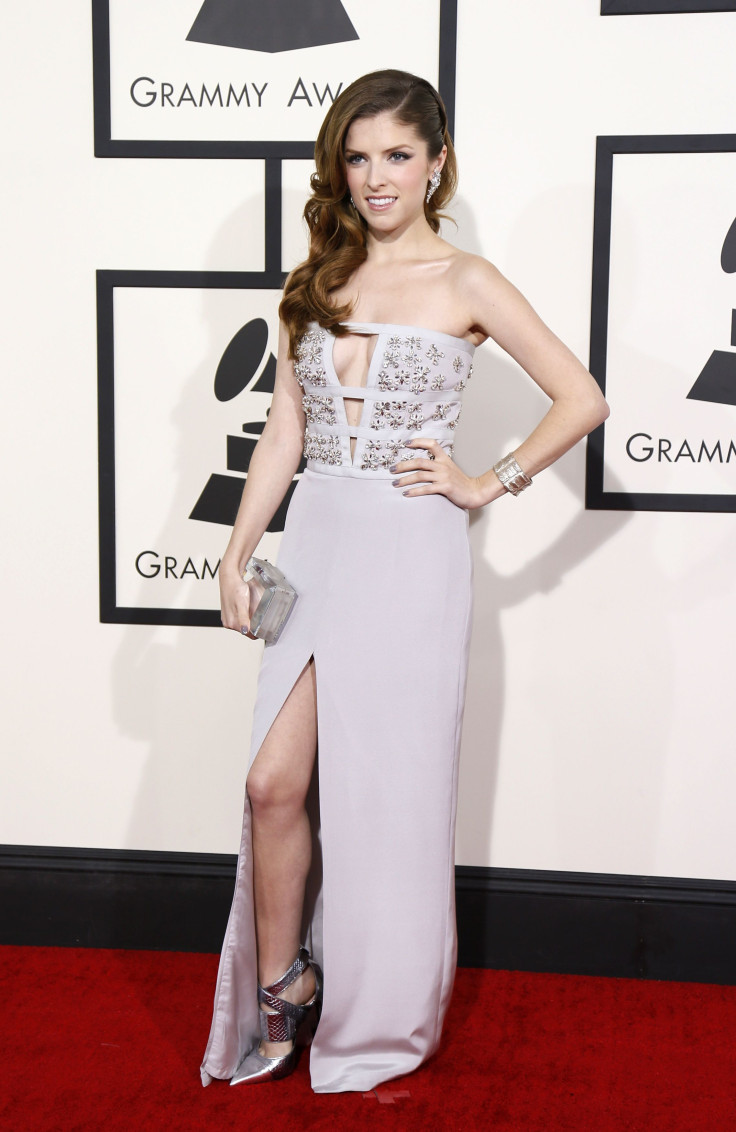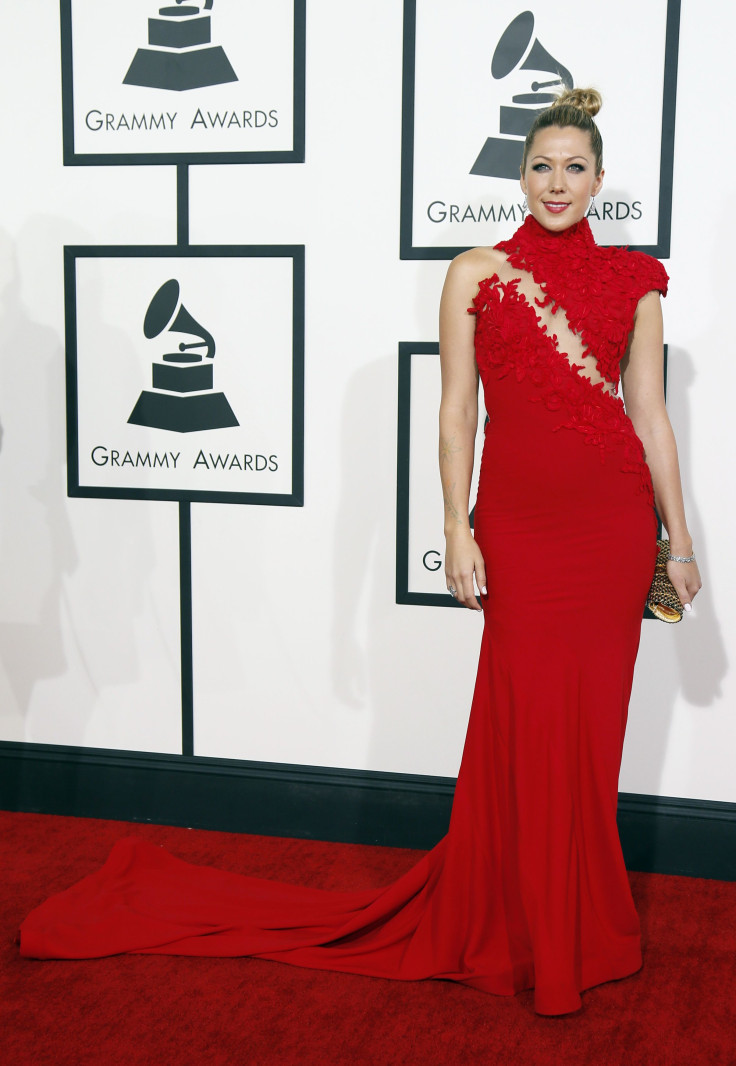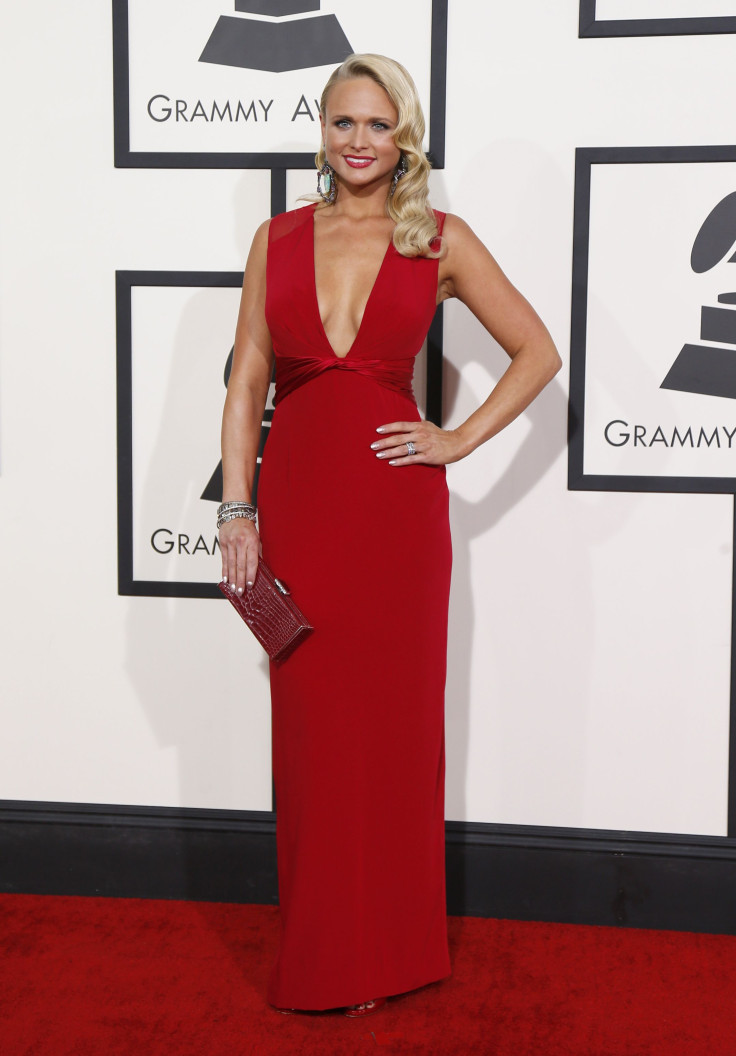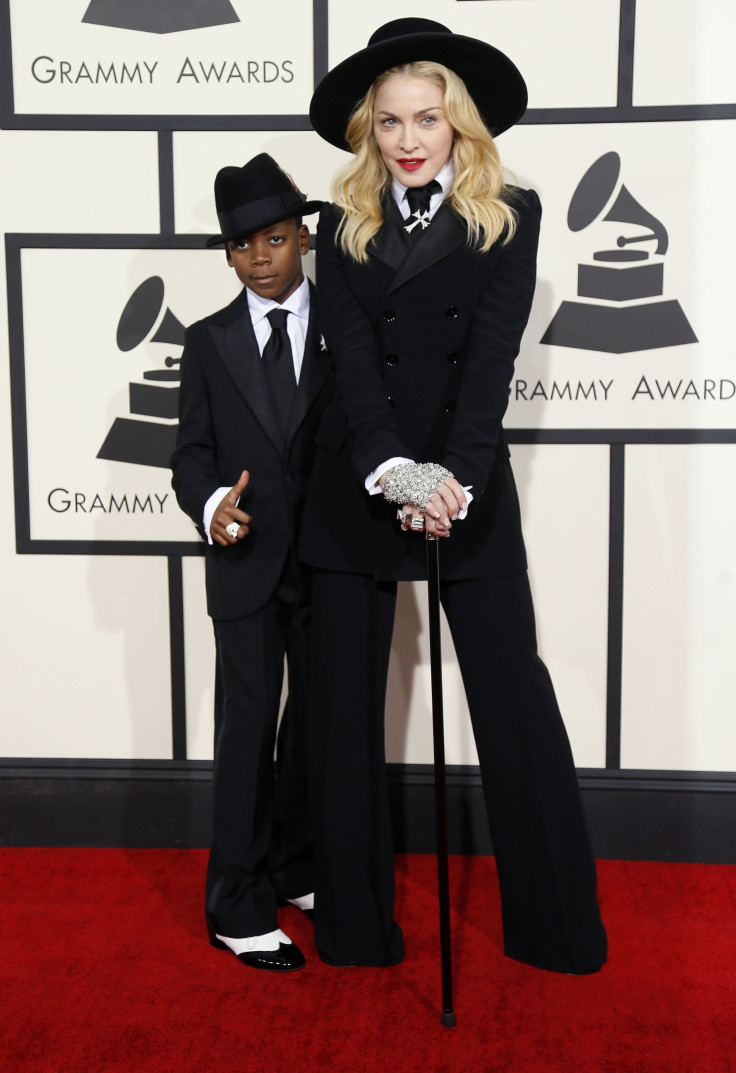 Other stars that sizzled included: Rita Ora in a metallic midi-length dress by Lanvin; a sans-tattoos Amber Rose in Naeem Khan, who came back looking great after her pregnancy; presenter Anna Kendrick, in a dress by Azzaro that showed some major cleavage; Colbie Caillat in a red gown by Ezra Santos embellished with 3D flowers; Miranda Lambert showing off her newly toned figure in Pamella Roland; and the Queen of Pop, Madonna, who wore a tailored suit by Ralph Lauren to match her son, 8-year-old David.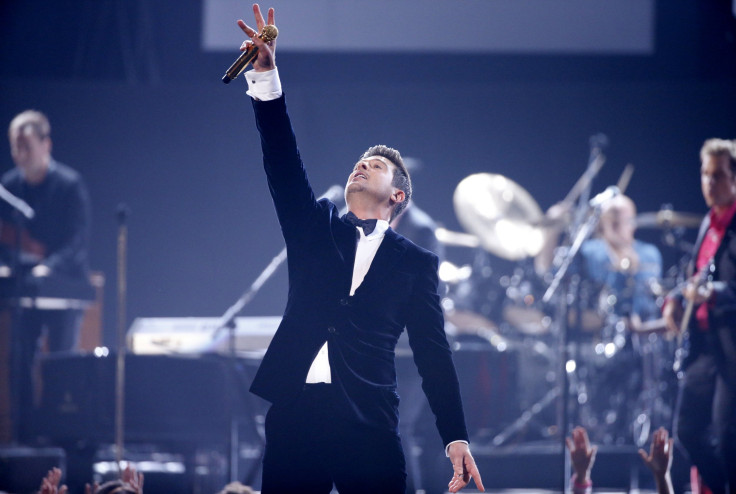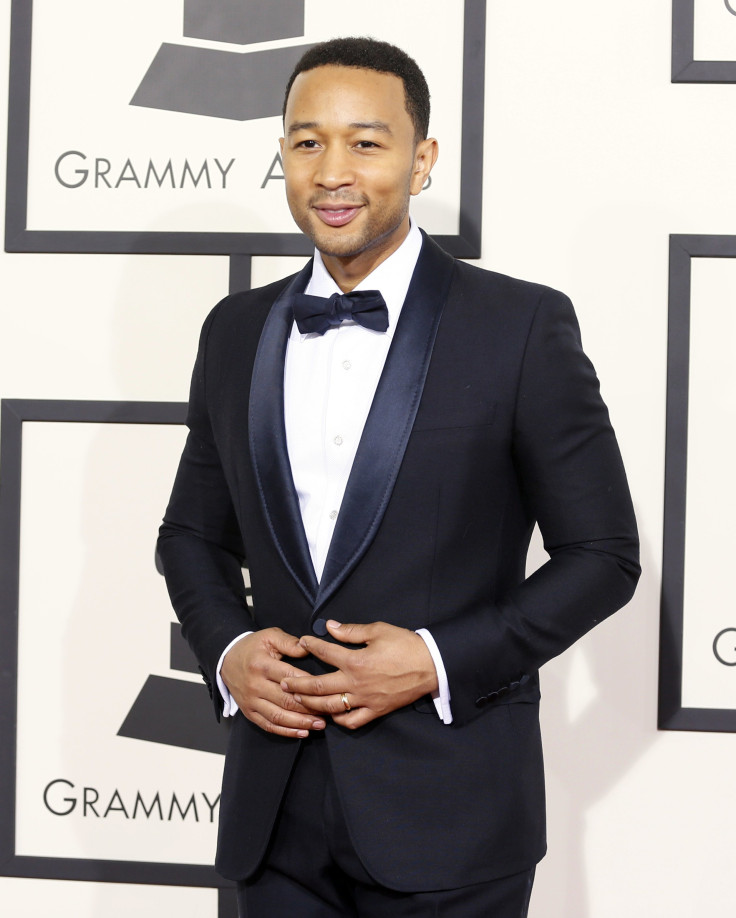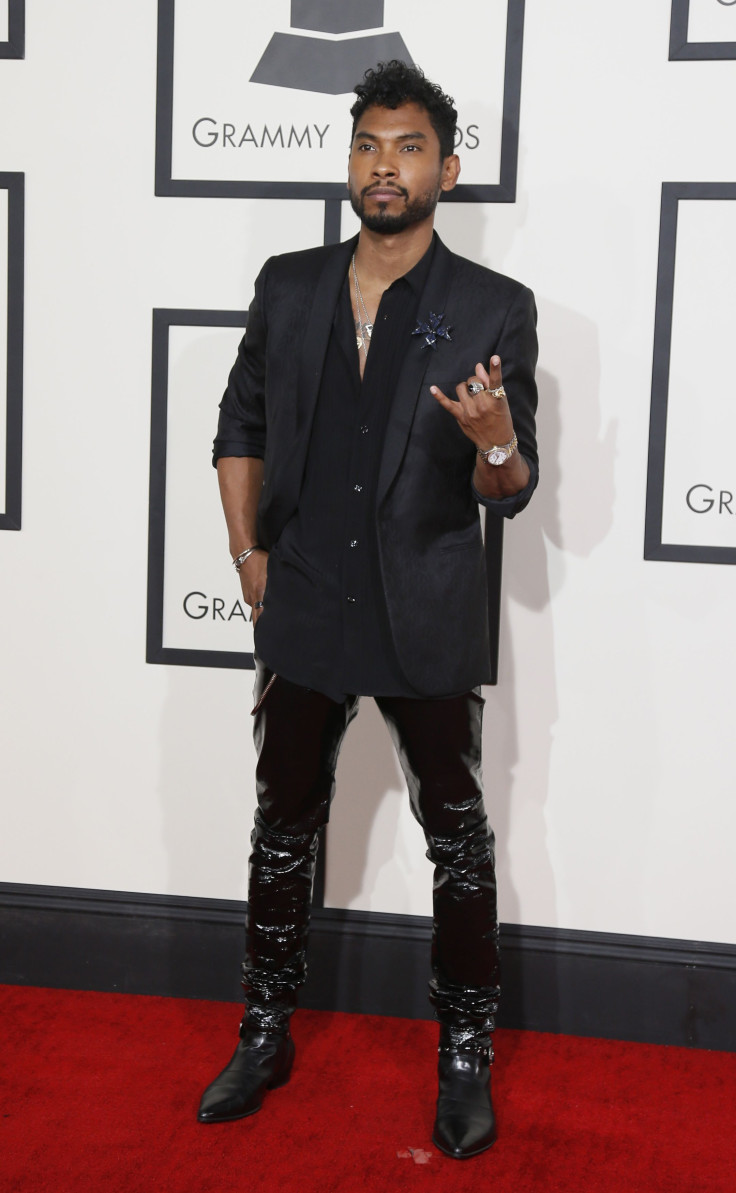 For men, we'd give the crown to Robin Thicke, who wore Armani, but since he couldn't remember who he was wearing on the red carpet, we're giving him a disciplinary second place. That means the first-place winner was the male counterpart of our female winner, John Legend, who looked dapper in Gucci. We also have to give Miguel props for donning an edgy Saint Laurent look. While it was a bit informal for the Grammys, he really looked like a rock star in the leather pants paired with a tuxedo jacket.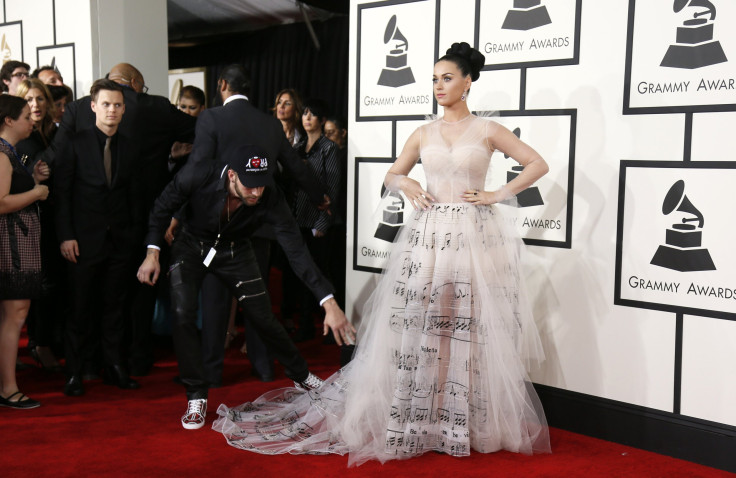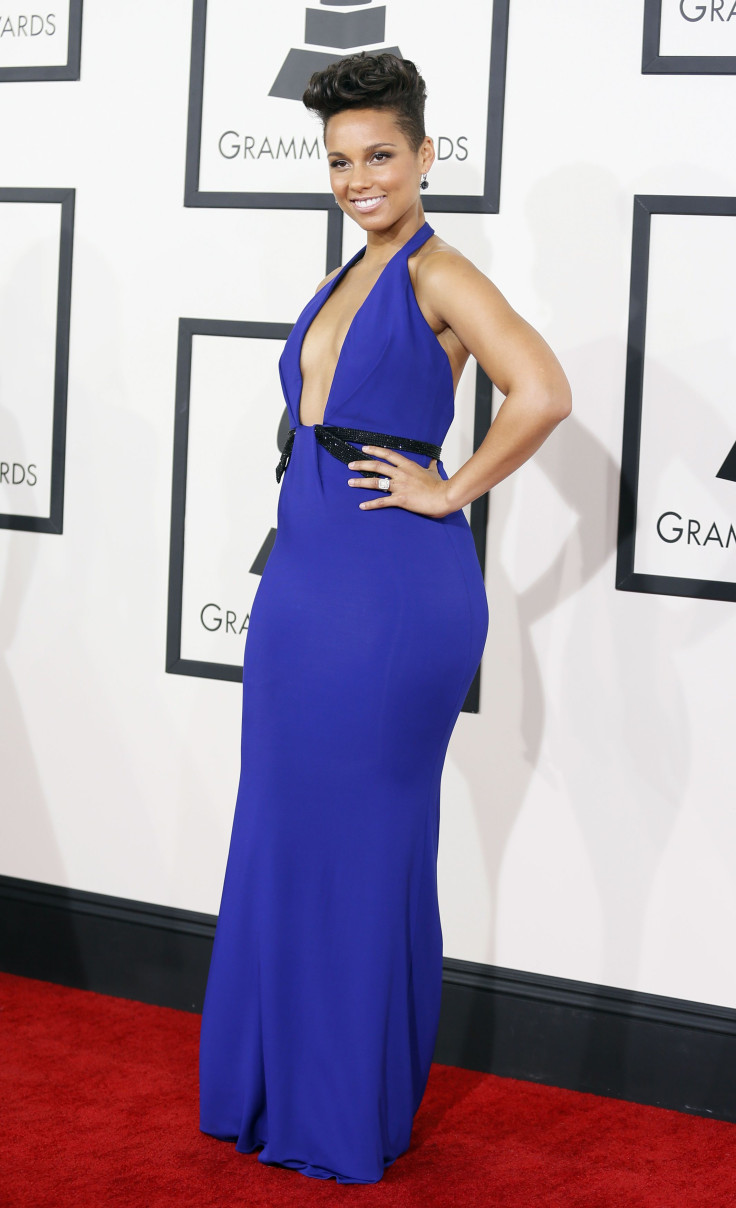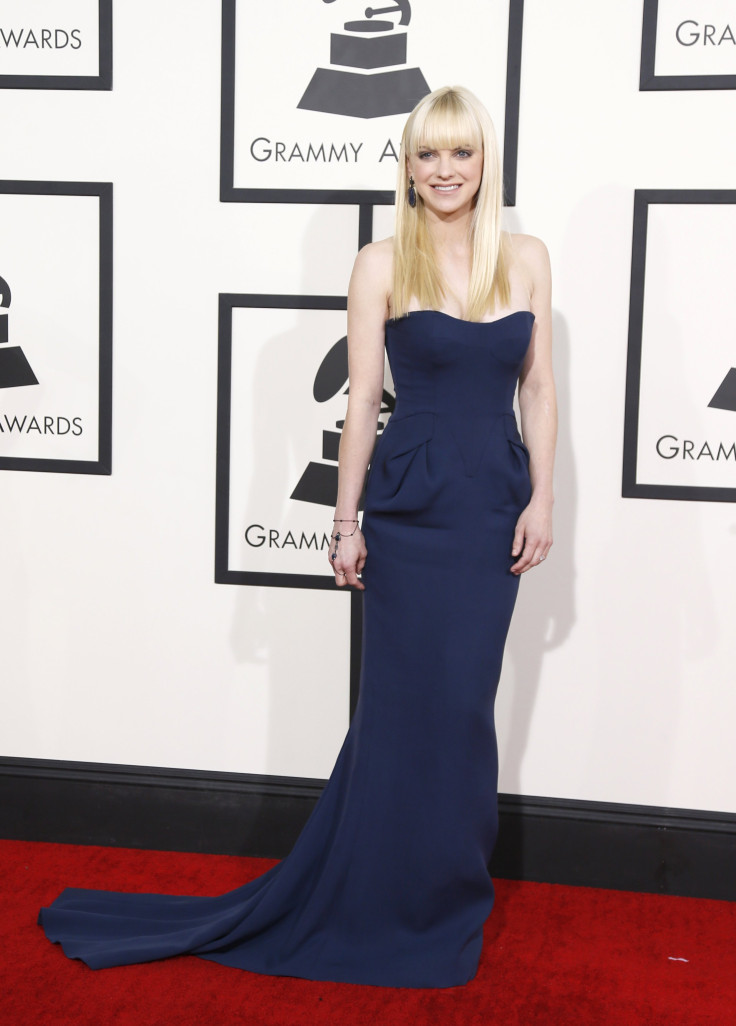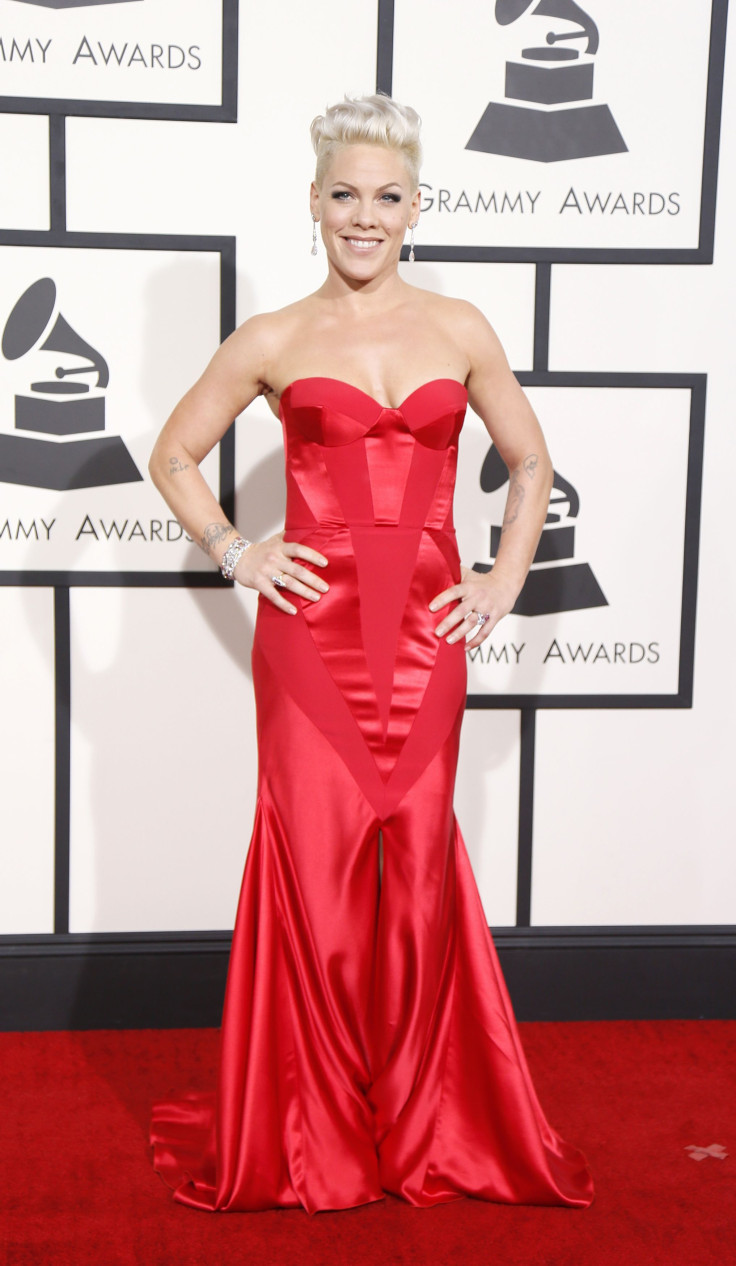 The meh's: Katy Perry wore a Valentino dress from the label's couture collection that just debuted last week (we knew someone would pick the collection's opener!), and while it was fun to see the kitschy music notes on the Grammy red carpet, we think rushing the gown from Paris left little time for tailoring, judging by the gown's fit. Alicia Keys looked stunning in Armani Prive, just like Anna Faris did in a similar blue-hued Fitriani, but we wish they'd brought out more interesting choices. After all, it's the Grammys, and more is always more. The same goes for Pink, who rocked the stage with her Cirque du Soliel-like performance but didn't have us doing somersaults in her red dress by Johanna Johnson.
WORST DRESSED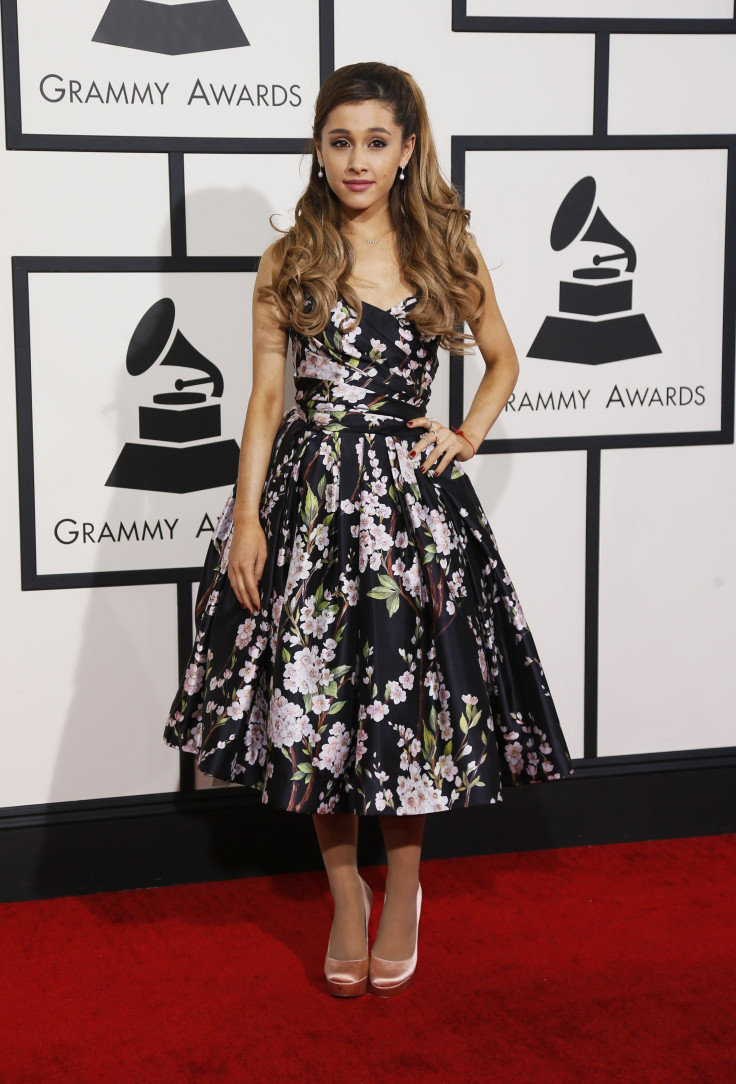 The biggest offender of the night was Ariana Grande. From first glance, the 20-year-old pop star looked cute in a floral Dolce & Gabbana dress but upon closer examination, she was wearing nude nylon hosiery. Yes, the same kind your grandma pairs with her Keds. For this, we dub the singer the biggest victim of the night.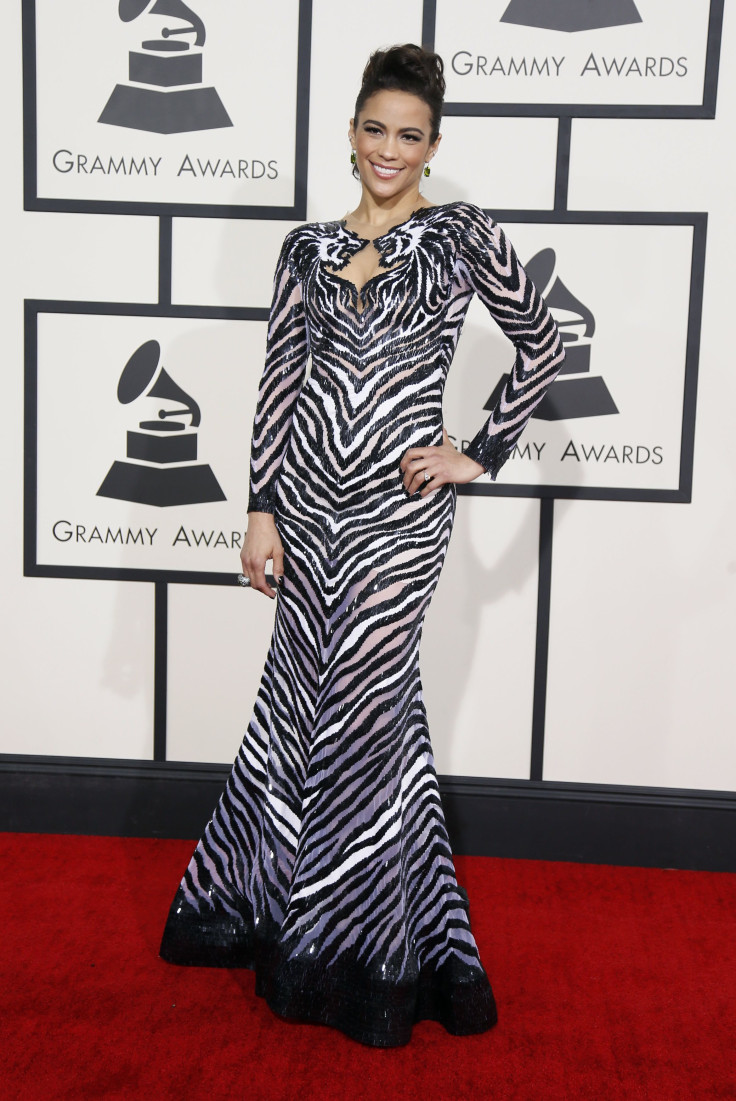 We're also tired of Paula Patton's attempt to be noticed alongside her husband Thicke. Her painted-on zebra dress by Nicolas Jebran was almost as bad as her desperate, attention-seeking number from the Golden Globes.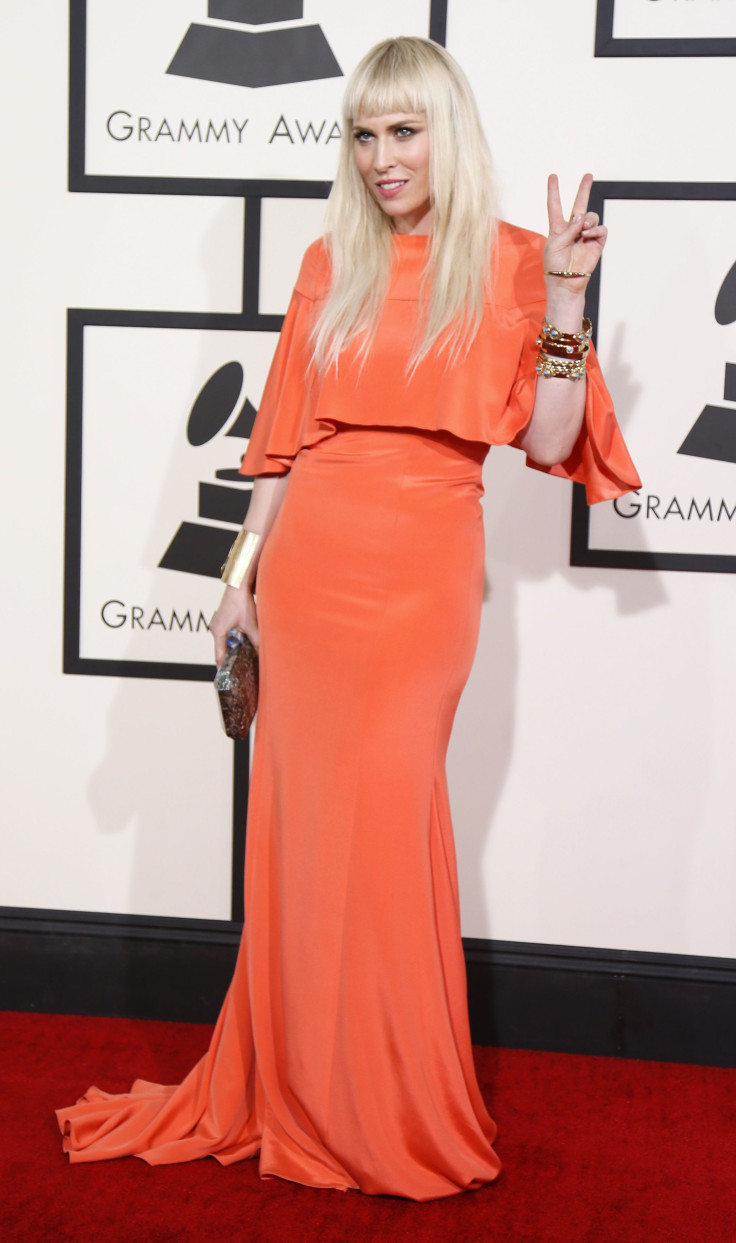 Another person you couldn't miss on the red carpet was Natasha Bedingfield in a tangerine gown by Christian Siriano that was ill-fitted and unflattering. Add the star's messy makeup and frizzy hair and it's a sartorial disaster.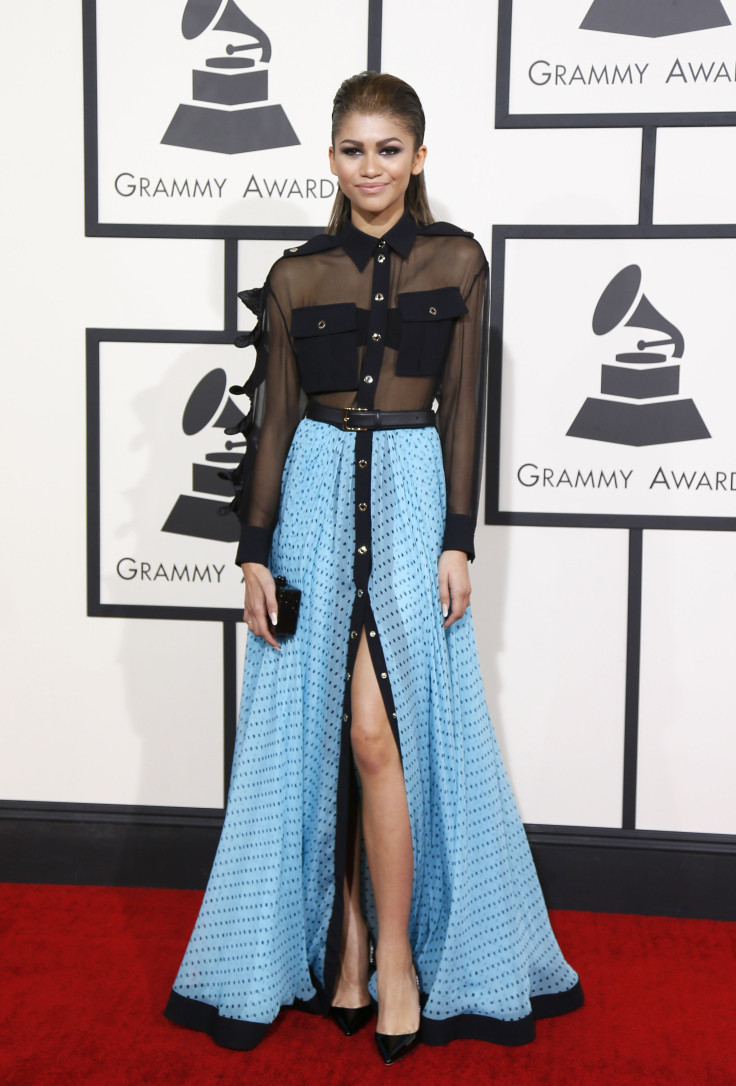 It also appears Disney star Zendaya just reached into her own closet to find a sheer black button-down paired with a polka-dotted button-up skirt. Turns out, it was actually a dress by Emanuel Ungaro. There were definitely better selections from designer Fausto Puglisi's Spring 2014 ready-to-wear collection.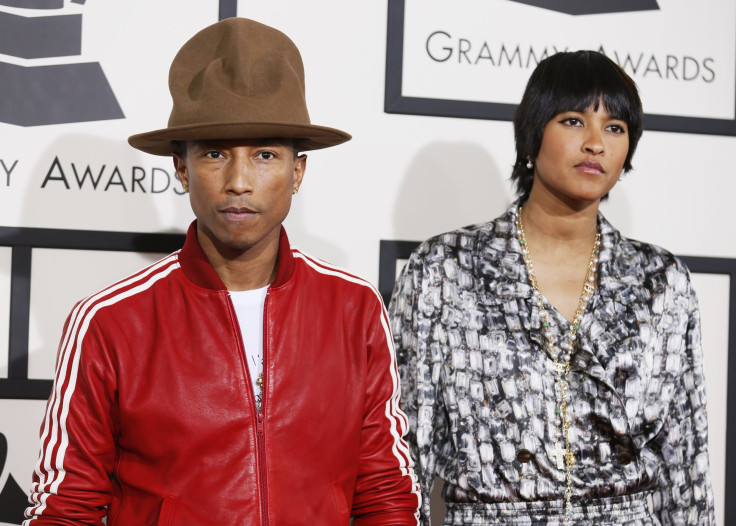 He may have scored an armful of Grammy awards, but Pharrell Williams, normally a fashion-forward guy who always wows, was the biggest male loser of the night. His hat, which drew comparisons to Smokey the Bear, Arby's and Ranger Joe, was the laughingstock of the night and even garnered its own Twitter account. However, People Style Watch said it was actually a vintage Vivienne Westwood from the British designer's 1982-1983 Buffalo collection.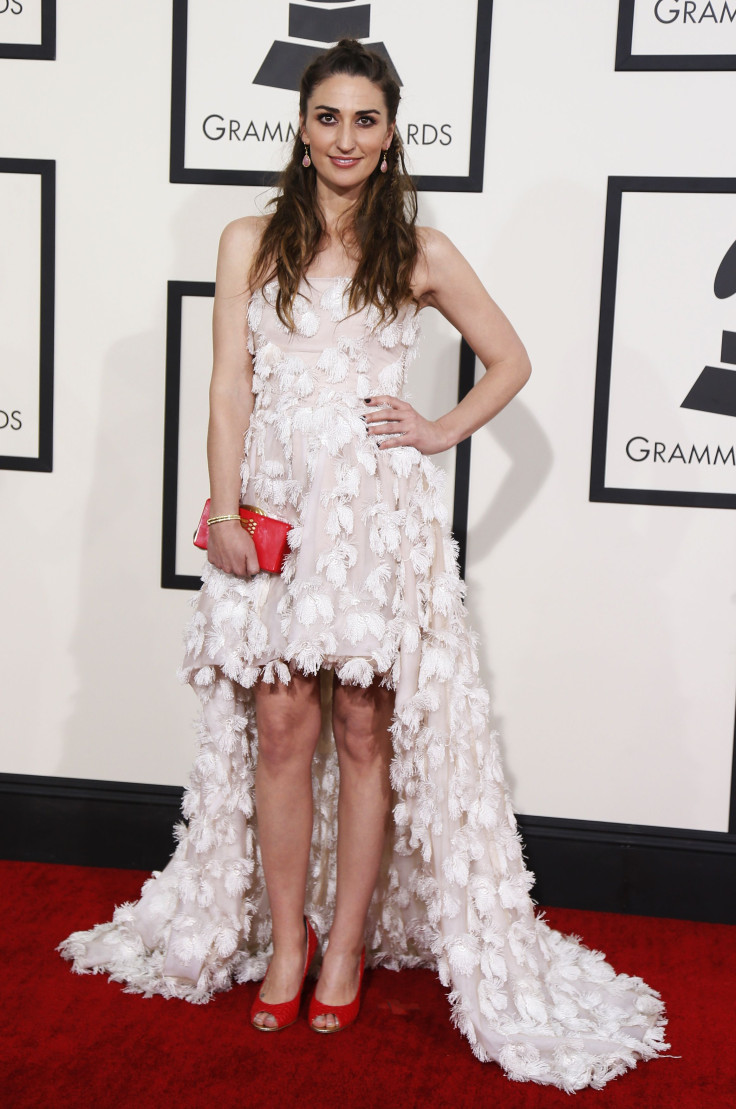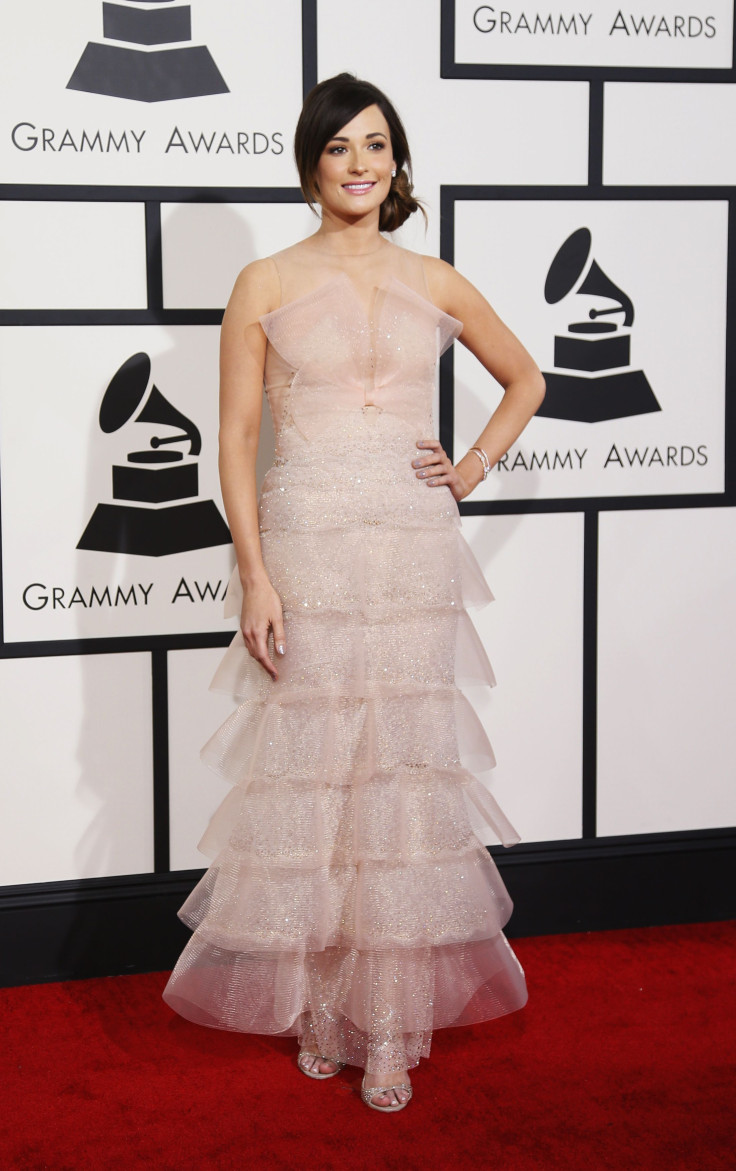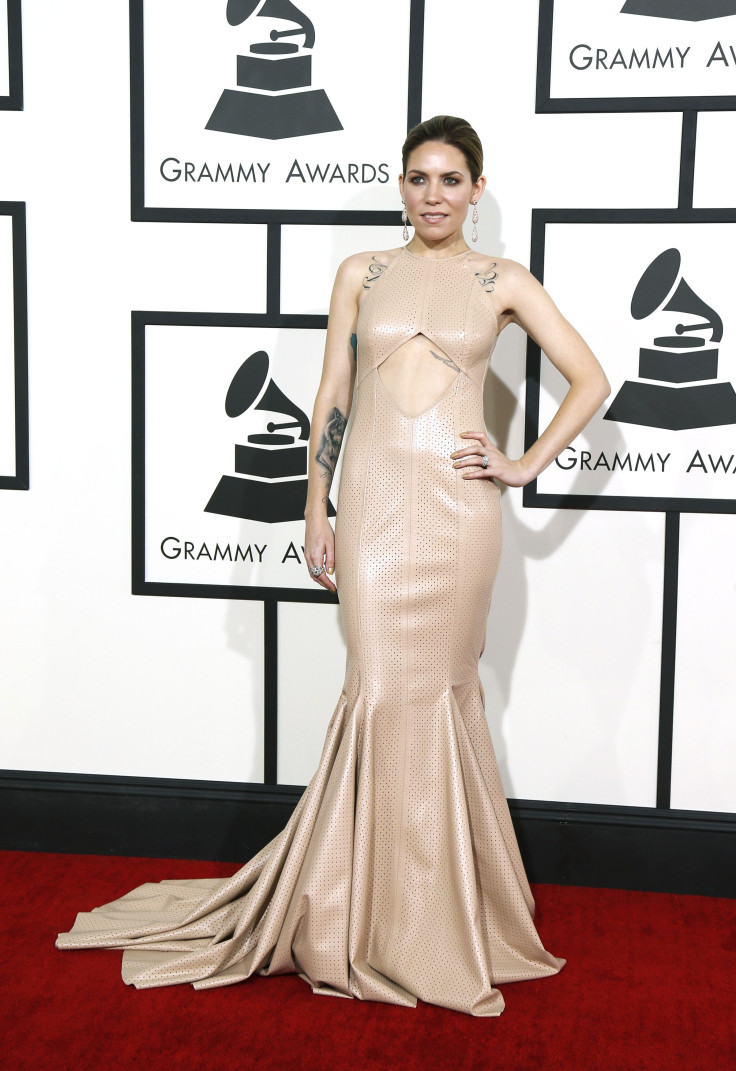 DISHONORABLE MENTIONS
Other artists who hit the notes but missed the style mark included Sara Bareilles in a bizarre high-low feathered dress by Blumarine; Kacey Musgraves, who looked like Glenda the Good Witch in a bad multi-tiered Armani Prive; and Skylar Grey, who looked naked in a nude-perforated leather gown by Michael Costello.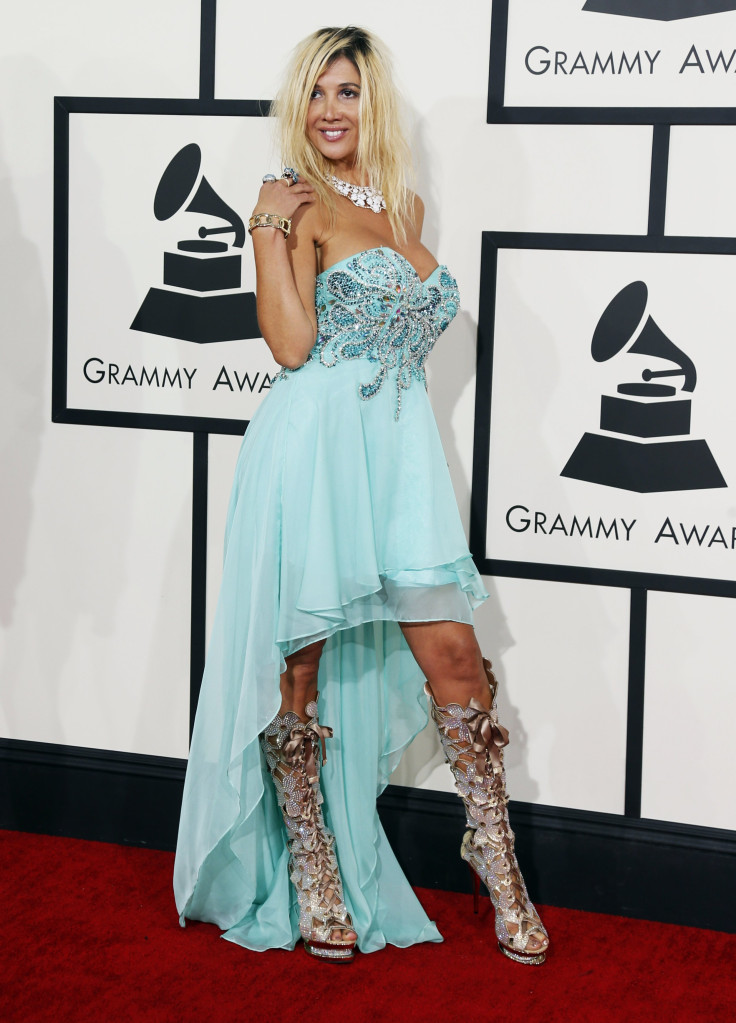 Also, whoever Nadeea Volianova is, we're not sure we want to know after seeing her ugly prom dress paired with rhinestone lace-up sandal booties.
FOLLOW MORE IBT NEWS ON THE BELOW CHANNELS