Grammys 2012: Event Live Stream Kicks Off Friday, How to Tune in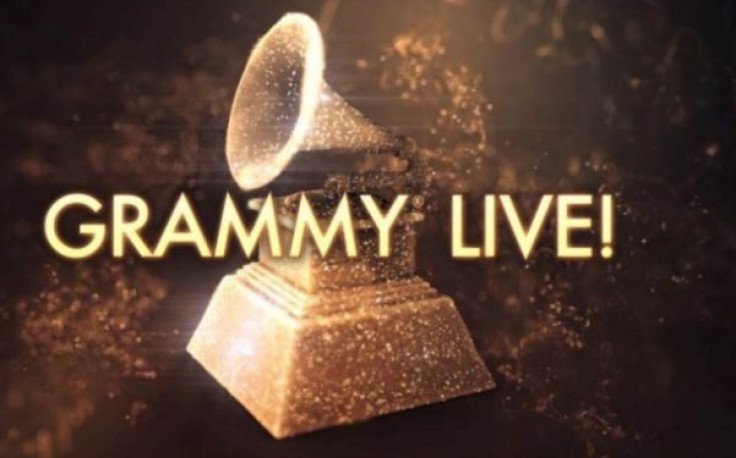 The Grammys 2012 award ceremony may not start until Sunday, but the party begins on Friday with events and updates that can be live streamed through Facebook's GRAMMY Live app.
GRAMMY Live hosts Alison Haislip, Tai Beauchamp, Andrew Burnette, and John Norris will bring behind-the-scenes coverage of exclusive Grammy weekend events. These include the Social Media Rock Stars Summit; MusiCares Person of the Year tribute honoring Paul McCartney; Special Merit Awards Ceremony and Nominees Reception; Pre-Grammy Gala; as well as an exclusive live performance by Almost Kings.
Courteously of FreeCast.com's Facebook TV app, viewers will be given an insider's tour of the preshow events on Sunday. The live-stream will cover live music performances, red carpet action, backstage interviews and exclusive photo shoots. By merging with Facebook's social network, Freecast.com brings viewers a social experience allowing them to chat and comment on the live Grammy events as they unfold.
Last weekend we gave Facebook users the unique live experience of watching the biggest event in sports, the Super Bowl, and now we're ready to give them the same opportunity with the biggest event in music, said FreeCast.com's president, William Mobley.
After this weekend, Facebook users will see just how much potential the FreeCast app has for revolutionizing the way we watch TV and live events, allowing viewers to not only watch these events online for free but also to connect with friends and talk about what they're watching at the same time, he added.
The 54th Annual Grammy Awards will air live on CBS on Feb. 12 at 8/7c. CBS has confirmed that FreeCast.com's online stream will provide additional coverage from the event that will not be aired on television; however, FreeCast.com says the aim of the online stream is not an alternative to CBS's coverage. The online coverage is more a second screen, said Mobley.
GRAMMY Live will also have a mobile app available on the iPad, iPhone and iPod touch. The app will have interactive features including a Guess the Winner poll, where fans can cast their vote for who they think will win across 20 categories. Social media coverage will also be integrated into the app.
Live online coverage starts on Feb.10. More information on the Facebook app can be found here.
© Copyright IBTimes 2023. All rights reserved.