Green Day Singer Kicked Off Flight for Wearing Saggy Pant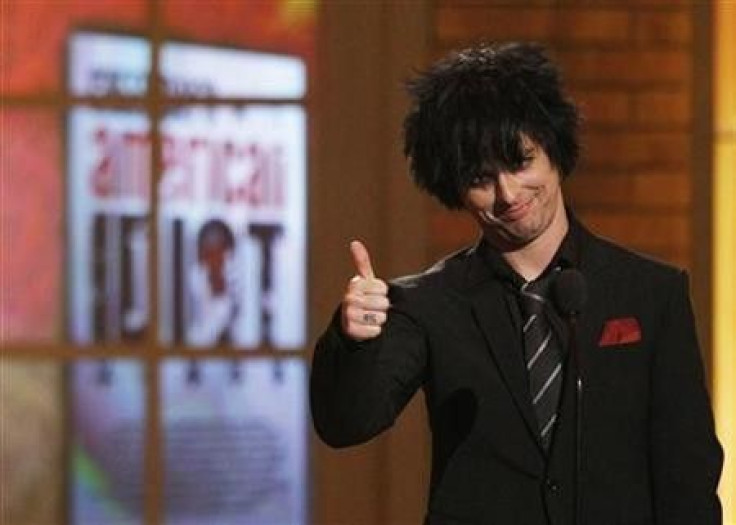 Rock stars are known for the whacky stunts they pull off on stage, but off stage they can be kicked off a flight for wearing saggy pants.
That is what happened to Billy Joe Armstrong, lead vocalist/guitarist for American punk rock band Green Day. Armstrong boarded a Southwest Airlines flight from Oakland to Burbank on Thursday, when a stewardess approached him about his pants sagging too low.
An ABC7 news producer, who was on the same flight, said that the flight was ready for takeoff when the attendant asked him to hike his pants higher.
According to Cindy Qiu, the producer, Armstrong initially responded by saying that he was just trying to get to his f**king seat, reports Reuters. He asked the attendant if there weren't better things to do than worry about that?
However, the attendant refused to back down and told him that he could be ejected if he didn't comply. The singer held his ground too. Armstrong and his companion were then removed from the flight.
The rock star took to Twitter to express his indignation at the airlines.
Just got kicked off a southwest flight because my pants sagged too low! What the f??? No joke! he wrote.
Southwest Airlines later apologized for the incident.
Southwest spokesman Brad Hawkins released a statement saying Armstrong was allowed onto the next flight to Burbank and had told a customer relations agent who contacted him he had no further complaints, according to an Associated Press report.
As soon as we became aware of what had happened, we reached out to apologize for this Customer's experience, the statement read. He elected to take the next flight. We followed up with this Customer and involved Employees to get more details and, in our latest conversations, understand from the Customer the situation was resolved to his satisfaction.
© Copyright IBTimes 2023. All rights reserved.