Grimes, Elon Musk 'Have Broken Up Again' After Secretly Welcoming Second Baby
KEY POINTS
Grimes announced on Twitter after confirming that she and Elon Musk welcomed a second baby that they split again
The "Oblivion" singer said that she still considers the SpaceX CEO her best friend and the love of her life
Twitter users have mixed opinions on Musk and Grimes' relationship status after they reconciled and broke up again
Grimes and Elon Musk have broken up after confirming that they secretly welcomed a second child late last year.
Grimes surprisingly confirmed that she and the SpaceX CEO have secretly welcomed a second baby, a girl, they named Exa Dark Sideræl, who goes by the name "Y." They had their new bundle of joy via surrogate in December. However, the "Oblivion" singer announced via Twitter that she and Musk had split again after the confirmation.
"Me and E have broken up *again* since the writing of this article, haha, but he's my best friend and the love of my life, and my life and art are forever dedicated to The Mission now, I think Devin wrote that part of the story rly well. Sique - peace out," she tweeted.
The celebrity mom of two jokingly tagged the magazine in another tweet. "OMG, I tagged @VanityFair wrong sorry, oh man, ok I'm messy haha. Love y'all," Grimes added.
Several netizens wondered what "the mission" she mentioned in her previous tweet was all about. Interestingly, the "Shinigami Eyes" artist did not hesitate to respond to the netizens. According to her, the mission was "sustainable energy, making humanity a multi-planetary species and the preservation of consciousness."
Meanwhile, several netizens reacted to Grimes and Musk's relationship status. Some wondered why they kept on breaking up if they loved each other. Others couldn't believe the split because they felt that the Tesla CEO was so into her.
"I don't quite understand. If you both love each other, why are you still breaking up over and over?" one asked.
"Lol, broken up? Don't be silly! Elon loves you very much & [has] two beautiful babies with you. You're a wonderful human & part of your mission is to stay whole for your children," another wrote.
Some were sorry that they broke up again. Others were hopeful that they would get back together again. Another fan said she wished Grimes and Musk happiness, security and love whether they are together or not because love comes in many forms, and it's special for someone to find a best friend.
On the other hand, others supported their arrangement, saying labels were not that important anymore.
Many also congratulated Grimes for her new baby with Musk.
"Thanks for sharing this story with us. I love biographies. Congratulations [on] your baby girl and ... your work projects. The world needs many more creative and ingenious people like you," one fan wrote.
"You are awesome and it's really cool that you have a friendship so close and loving. Congrats on all the things and Y. I hope she gets the privacy she deserves," another added.
Grimes and Musk welcomed a baby boy in May 2020. The exes named their first child X Æ A-12 Musk, but he goes by "X."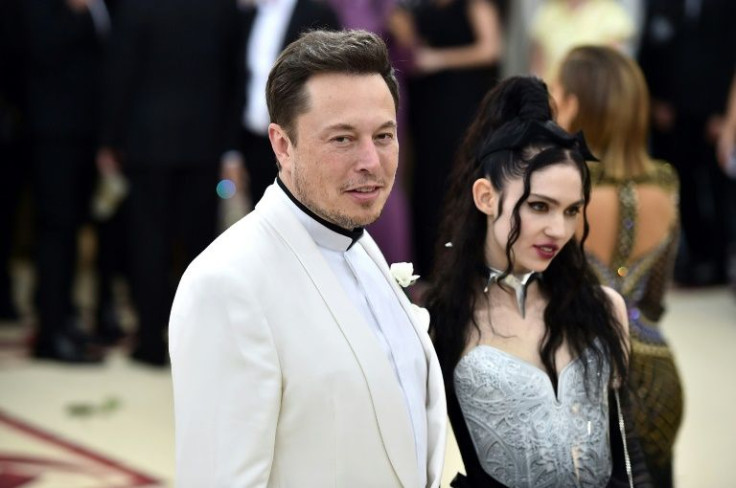 © Copyright IBTimes 2023. All rights reserved.
FOLLOW MORE IBT NEWS ON THE BELOW CHANNELS