Grimes Reveals New Name Of Son With Elon Musk
KEY POINTS
Grimes revealed the new name of her son with Elon Musk
Grimes and Musk pronounced their son's name differently
The SpaceX and Tesla CEO unfollowed his baby mama on Twitter
Grimes and Elon Musk have changed the name of their son.
Grimes and Musk welcomed their firstborn on May 4. The couple announced at the time that they named their son X Æ A-12. However, in Grimes' recent post on Instagram, one asked if they changed the name of the baby due to California law.
"What is the baby's new name?" the follower asked.
"X Æ A-Xii," Grimes responded.
Apparently, they only changed "12" to "Xii." Grimes then added, "Roman numerals. Looks better tbh."
Earlier this month both Grimes and Musk shared the correct pronunciation of their child's name. However, they gave different responses.
"It's just X, like the letter X. Then A.I. Like how you said the letter A then I," Grimes replied to a fan who asked about it on Instagram.
Meanwhile, the SpaceX and Tesla CEO said it should be pronounced like the letter X and "the AE is like pronounced 'ash.'"
The unique name that Musk and Grimes gave to their son received mixed reactions from many Twitter users.
"It's all fun and games until demons come out of the floor when you say it's name," Josh French jokingly commented.
Some also made fun of it and joked that the couple gave their son a name using a password strength meter. One netizen shared a snap of how strong the original name was when used as a password and the result was only 91%.
"Why the hell is this not 100%?" Cory Connor asked.
"Your kid's name must contain at least one lowercase letter, one capital letter and one number," another added.
Musk and Grimes have been dating since 2018. They met over Twitter after he planned to make a joke about artificial intelligence, specifically about Rococo Basilisk's character in her "Flesh Without Blood" video.
They made their romance public and official when they attended the Met Gala together in 2018. Following their sighting, the SpaceX CEO told the Wall Street Journal that he loves Grimes because of her "wild fae artistic creativity and hyper intense work ethic."
In March, Musk unfollowed Grimes on Twitter. The move sparked rumors that they broke up again. It happened amid the allegations that Amber Heard cheated on Johnny Depp with the billionaire. Apparently, the split rumors were not true since Musk and Grimes are still together.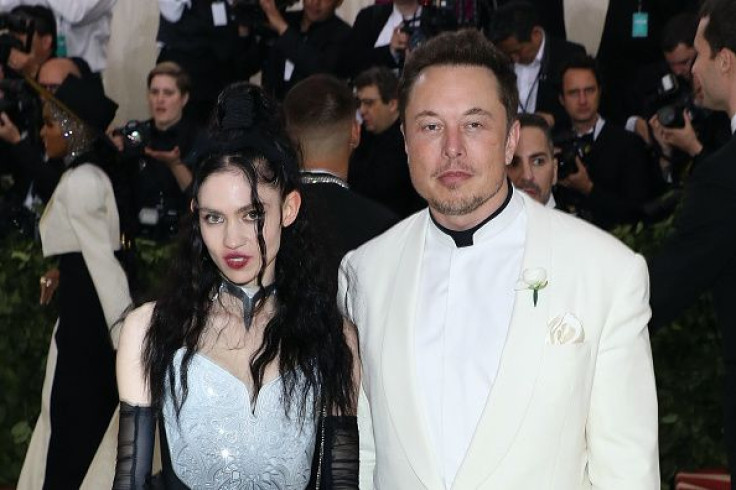 © Copyright IBTimes 2023. All rights reserved.
FOLLOW MORE IBT NEWS ON THE BELOW CHANNELS