Grubhub Lays Off About 400 Employees, Citing High Operating And Staffing Costs
KEY POINTS
Grubhub said it will offer a minimum of 16 weeks in severance pay for departing employees
DC's attorney general sued Grubhub in December for $3.5 million over alleged deceptive marketing
A Grubhub driver was also in the news last week for allegedly stealing a customer's kitten
Food delivery service provider Grubhub laid off about 15% of its workforce Monday, citing higher operating and staffing costs.
The Chicago-based company was the subject of a $3.5 million lawsuit by Washington, D.C.'s attorney general in December.
Howard Migdal, Grubhub CEO, said in a message to employees it was "clear" the company had to make "some tough decisions in order to maintain our competitiveness" after he spoke to Grubhub, especially with leadership.
"As a result, today we have made the very difficult decision to reduce headcount at Grubhub by around 15%, leading to the loss of roles for approximately 400 of our passionate and talented employees," Migdal wrote.
Explaining further about how Grubhub came to the decision, Migdal said while the food service has grown since the pre-pandemic levels, "our operating and staff costs have increased at a higher rate."
Migdal didn't go into detail about how Grubhub will help affected employees, but said the company's focus "will be on prioritizing people's wellbeing and supporting them in their next steps and future success."
Grubhub told CNBC it would offer departing employees a minimum of 16 weeks severance pay, but did not provide details about the specific teams or roles affected by the layoffs.
Dutch online food order and delivery brand Just Eat Takeaway acquired Grubhub for more than $7 million in 2021, but less than a year after the acquisition, the company said it was "actively exploring the introduction of a strategic partner into and/or the partial or full sale of Grubhub."
A spokesperson didn't immediately respond to CNBC's inquiry about whether Monday's layoffs were related to a possible sale process.
Aside from higher operating costs, Grubhub also dealt with several customer-related complaints in recent months.
In December, Washington, D.C. Attorney General Karl Racine sued Grubhub for allegedly using "every trick in the book to manipulate customers into paying far more than they owed" at a time when the pandemic made life hard for District residents.
"Grubhub's hidden fees and misleading marketing tactics were designed to get the company an extra buck at the expense of DC residents – but we're not letting them get away with it. No company, big or small, can take advantage of DC residents without consequence," Racine said at the time.
Racine wanted Grubhub to pay $3.5 million, $2.7 million of which will be paid back to affected customers, while $800,000 will be the civil penalty fee to be paid to the District.
Just last week, a food delivery driver for Grubhub was accused of stealing the kitten of customer Amanda Scoggins.
Scoggins told CBS affiliate KENS that her neighbor informed her of how the Grubhub driver took one of three kittens on her front porch. A neighbor's security camera captured the moment the kitten was taken by an individual.
A spokesperson for Grubhub told Insider the driver involved in the incident has been terminated after an internal investigation into the incident.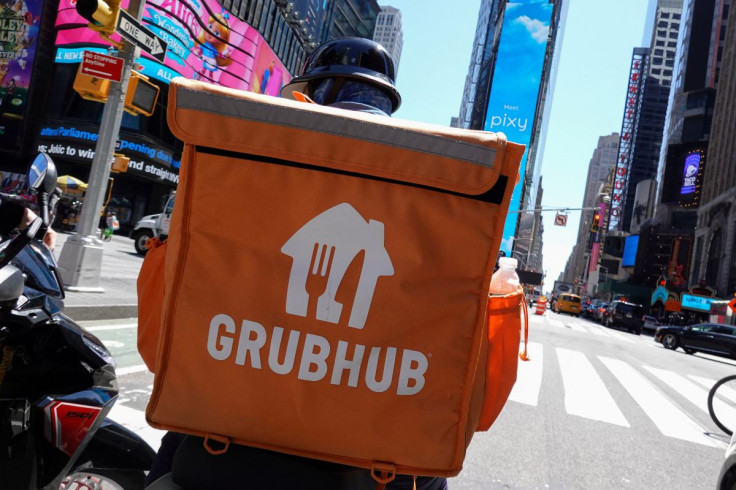 © Copyright IBTimes 2023. All rights reserved.