NYC Announces Minimum Wage For Food Delivery Workers; How Much Will They Make Now?
KEY POINTS
What the delivery workers will eventually get is still less than what the DCWP proposed
However, it is almost three times more than the wage delivery workers currently receive
The new wages were approved by stakeholders after months of negotiations
New York City has announced a minimum wage for food delivery workers for the first time in the wake of the surge in the use of apps like Uber Eats and DoorDash after the pandemic.
More than 60,000 food delivery workers in Manhattan currently make an average of about $7.09 per hour. As per new regulations announced by Mayor Eric Adams Sunday, tens of thousands of delivery workers are set to make at least $17.96 per hour plus tips by July 12. They will be able to make at least $19.96 an hour by 2025, city officials reportedly noted.
"Our delivery workers have consistently delivered for us — now, we are delivering for them," New York City Mayor Eric Adams said in a statement, according to CNN. "This new minimum pay rate, up by almost $13.00/hour, will guarantee these workers and their families can earn a living, access greater economic stability and help keep our city's legendary restaurant industry thriving."
It is important to note that $19.96 an hour is still less than the $23.82 the Department of Consumer and Worker Protections (DCWP) initially proposed in November 2022. However, it is almost three times more than the wages delivery workers currently receive.
"The ones that bring you pizza in the snow, and that Thai food you like in the rain," Adams said, according to Gothamist. "This new minimum pay rate will guarantee these workers and their families can earn a living. They should not be delivering food to your household if they can't put food on the plate in their household."
The new wages were approved by delivery workers, app companies and elected officials after months of back-and-forth negotiations between the stakeholders.
"It's good for the economy because when the deliveristas are paid the right salary, they're going to recycle the dollars back into the community," Adams also said, as reported by CBS News.
Responding to the development, delivery companies such as Uber and DoorDash expressed their disappointment and maintained that the new wages and legislation would result in a surge in prices and reduced schedule flexibility.
Uber spokesperson Josh Gold said the city "isn't being honest with delivery workers." "They are telling apps: eliminate jobs, discourage tipping, force couriers to go faster and accept more trips – that's how you'll pay for this," he added, according to CNN.
DoorDash is contemplating litigation against the city over the new pay rules, Gothamist reported, citing spokesperson Eli Scheinholtz.
Meanwhile, DCWP commissioner Vilda Vera Mayuga said the new minimum pay rate "will ensure that they earn a better day's pay while still allowing for flexibility for both apps and workers." "Ensuring these workers earn a dignified pay is an issue of equity," she explained, as per the outlet. "Like all workers, delivery workers deserve fair pay for their labor and to be able to support themselves and their loved ones."
Gustavo Ajche, a member of the industry-advocate organization Los Deliveristas Unidos, hailed the development as a "huge change." "I feel fortunate to have been one of the people who fought for a better life for ourselves, and so that delivery workers can be finally recognized and be treated to a life with dignity," he said, according to The City News.
The DWCP will continue monitoring the adherence to the new requirements by food delivery apps and other businesses. "We are making sure that working people who power this sector are getting their fair share," City Comptroller Brad Lander said, as per Gothamist. "There are contract workers who have to cover lots of costs themselves, paying for the bike or car or medical bills, if they get sick or hurt. And they deserve a raise."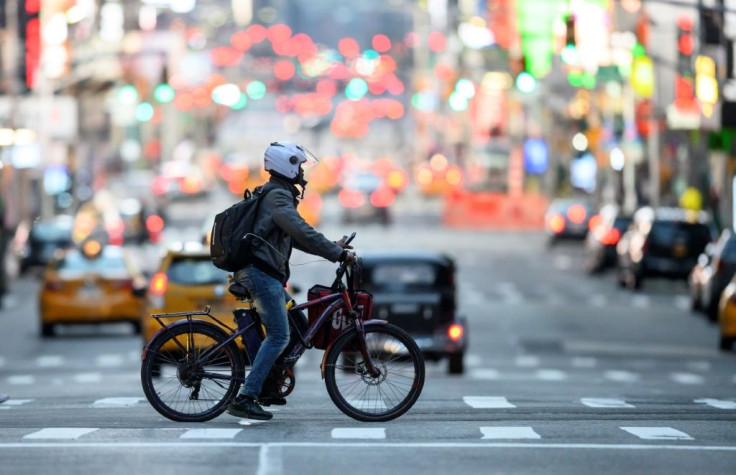 © Copyright IBTimes 2023. All rights reserved.