Gucci Immerses Itself Deeper In The Metaverse, Collaborates With SuperPlastic For SupperGucci NFT Collection
KEY POINTS
SupperGucci NFTs are scheduled to launch Feb. 1
The exclusive collection is born from Gucci and Superplatic's collaboration
Gucci will also launch its e-commerce space called Gucci Vault
Italian luxury fashion house Gucci has further immersed itself in the Metaverse but this time it partnered with Superplastic, a globally famous brand known for its animated celebrities, vinyl toys and digital collectibles, and launched the SuperGucci — a new exclusive NFT brand, as well as the Gucci Vault, a new experimental online area.
The previous year saw several fashion houses and apparel firms dipping their toes in the NFT, or Non-Fungible Token, space.
SuperGucci, the exclusive collaboration, involves a three-part drop with NFTs, ceramic figurines and vintage Gucci pieces personally handpicked by the creative director of the luxury fashion house Alessandro Michele. SuperGucci is set to launch Feb. 1 alongside the limited CryptoJanky series that will feature 10 NFTs.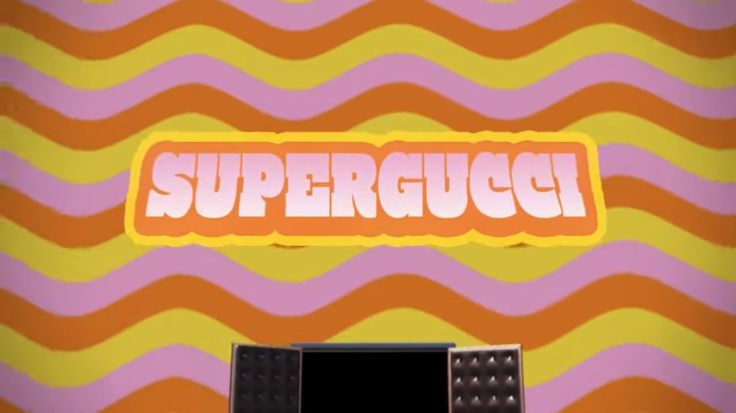 There are also hand-crafted ceramic sculptures designed with Gucci's signature symbols and patterns. To top it all, the designs have been interpreted by virtual influencers Janky and Guggimon.
The 250-piece ceramic figurines along with the NFTs are available on Gucci Vault and on Superplastic.co. The former is an e-commerce website that features refurbished pieces from previous Gucci collections.
NFT collectors and buyers will also get an exclusive ceramic sculpture for every digital collectible. These ceramic sculptures were hand-crafted by ceramicists of the Italian fashion house.
In addition to this event, Gucci will also showcase its sixth launch of pre-owned items. Those included in the pre-owned collection have been fully restored and numbered and have received special packaging.
Gucci and Superplastic are also slated to promote the Gucci Vault. According to the luxury fashion house's website, Gucci Vault is like an experimental zone that combines a historic digital vault with creativity identical to that of the lab.
Gucci's latest offering in the Metaverse connects the NFT drop to the sale of vintage items and shows the fashion house's attempt to combine tradition and modern-day innovation.
Gucci's latest attempt also underlines that incorporating new technologies does not mean abandoning traditions or older approaches to commercialization. Tapping into the NFT space is a brave and creative attempt of the company to improve the overall experience of its customers.
While many others are still indifferent or skeptical about NFTs, Gucci's approach is unique. It involves artisans' participation in crafting sculptures and shipping the product directly to NFT owners.
It is worth noting that this is not the first time that the designer label tried NFT. In June 2021, it launched the Gucci Aria NFT, which earned $25,000 at Sotheby's. Dior, Louis Vuitton, Dolce &Gabbana and other regular competitors of the brand have also tried NFT projects.
© Copyright IBTimes 2023. All rights reserved.