Real Estate, Company Stocks Will Soon Be Turned Into NFTs: Legendary Investor Bill Tai
KEY POINTS
Investor Bill Tai believes wider adoption of NFTs is only a matter of time
Tai said NFTs are the most efficient way to assign ownership to assets
Web 3 is the "internet of assets": Bill Tai
Introduced in 2015, the non-fungible token (NFT) has seen its market swell to $41 million in just six years. Now, the legendary investor and venture capitalist, Bill Tai, says that the space will continue to grow and it will eventually include real estate and company stocks.
Tai, chairman and CEO of iAsiaWorks, shared his bullish prediction for the NFT market at the Crypto Finance Conference in St. Moritz in Switzerland last Wednesday. The venture capitalist believes it is just a matter of time before non-fungible tokens take over a wide range of industries.
"It's going to happen," he told CNBC. "It's a question of when. You could put land titles on it, real estate, art, anything. It's the most efficient way over time to assign ownership of any asset."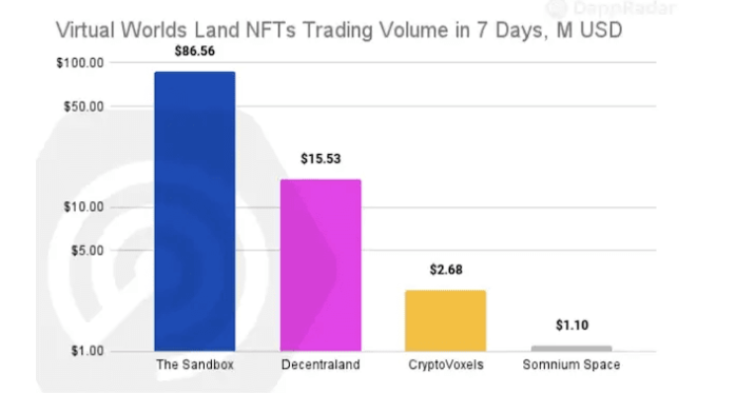 A section of experts has expressed concern that the NFT market is a bubble that will burst. However, Tai is convinced that more things will be turned into non-fungible tokens as the world shifts from web 2 to web 3.
Explaining his positive outlook towards the NFT space and the web3 ecosystem, Tai said, "Web 1.0 was read-only. Web 2.0 is read-write. Web 3.0 is the instantiation of a wrapper around everything that's coming in and out of that screen so that it can move around. So, it's an internet of assets."
The venture capitalist believes that web 3 can accommodate a lot of things, including art, land titles and drawings. Additionally, he highlighted that everything can come with an address that will enable people to look for it via a marketplace.
He believes this feature of web 3 would make it easier for capital stocks and real estate to turn into NFTs in the near future.
Tai, who has an MBA from Harvard, has invested in companies such as Tweetdeck, About.me, and Tango.me and also cofounded the nonprofit MaiTai Global.
© Copyright IBTimes 2023. All rights reserved.