Gunman Stoned To Death After Opening Fire At Partygoers In Texas, Killing One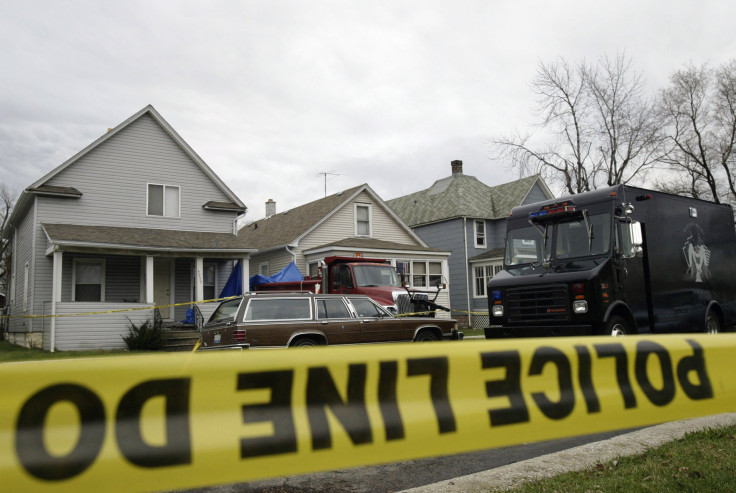 KEY POINTS
The gunman reportedly opened fire after an argument broke out at the party
Attendees threw landscaping bricks at the unidentified gunman, resulting in his death
Violence has been on the rise in the area, District 3 councilman Michael Crain said
A gunman who opened fire at a party Monday in Fort Worth, Texas, resulting in the death of one attendee and injuries to at least two others, was stoned to death with bricks by partygoers, local authorities said.
Fort Worth police said the shooting incident took place at around 1 a.m. at a home in Shiloh Drive in the Como area. An attendee got angry and left the property, the police department said in a statement. The person, whose identity is yet to be released, soon returned with another person and got into an argument with other partygoers, NBC News reported.
The assailant opened fire and partygoers stoned him using concrete landscaping bricks, according to the statement.
Police said that the gunman fell on the ground, but it was unclear if he tripped while partygoers chased him or if he was tackled. He was still shooting even as he fell, authorities said. He was pronounced dead at the scene.
One person died from the shooting, while another suffered an injury, although non-life-threatening. The injured victim has since been transported to the hospital for treatment.
Authorities said a third person was also injured during the shooting incident, but no further details were provided for clarification, the Dallas Morning News reported.
In an interview with local newspaper Fort Worth Star-Telegram, neighbor Dee Edwards said she called police after she heard a commotion and peeked outside to seek "two bodies in my driveway."
Another neighbor, Debra Mobley, said the incident was "ridiculous" as the street was usually "quiet" and no similar incident has occurred in the past. Mobley added that the house where the shooting took place was once confronted by another neighbor as "they play the music really loud" during weekends.
A local police call log revealed that the first 911 call on the shooting was hung up, while another call noted five people shot.
District 3 councilman Michael Crain said the Como area has seen an increase in violent crimes, citing the shooting incident on Horne Street that wounded eight people.
Another shooting incident took place in Fort Worth roughly a week ago, at the E. Hattie St. area, wherein a 19-year-old suffered a gunshot wound. The teen reportedly refused to speak with police officers when he was visited by authorities at the hospital.
The teen himself reported the shooting, as revealed by police call log records. He also drove himself to the hospital before 12 midnight. A gun violence investigation has been launched in relation to the case.
© Copyright IBTimes 2023. All rights reserved.