'Haikyuu!!' Chapter 396 Raw Scans: Hinata Shines, Romero Looks Intense As The Match Continues
KEY POINTS
Hinata is set to shine in "Haikyuu!!" chapter 396
"Haikyuu!!" chapter 396 will release Sunday (June 7)
Romero looks intense in the new chapter
MSBY Black Jackals and Schweiden Adlers continue their match in the upcoming release. The new chapter will be out in a few days. But the raw scans of "Haikyuu!!" chapter 396 are available online.
This article contains spoilers for "Haikyuu!!" manga chapters.
The new set of "Haikyuu!!" chapter 396 scans reveal that Hinata will shine in the upcoming chapter. The chapter starts with Black Jackals at 24 points and Adlers trailing with 23 points. It is a close match and the players are giving their all.
The panels reveal that Hinata is set to be at the forefront for his team. Meanwhile, Romero looks intense as he yells, "Pega!"
Romero is from Portugal and Pega means 'catch' in Portuguese. He is likely telling his teammate to catch the shot.
Fans are waiting for Hinata to score big for his team and he is not likely to disappoint.
"Haikyuu!!" chapter 396 will completely focus on Adlers vs. Black Jackals. The scans tease that Black Jackals will win a set against the Adlers.
Towards the end of chapter 396, the final match between Adlers and Black Jackals starts, and it will spill over "Haikyuu!!" chapter 397.
Meanwhile, in the previous chapter of "Haikyuu!!" manga Tendo calls Wakatoshi to check on him after reading an article about his failure in a national level game. Wakatoshi tells him that he is working on improving his arm swing.
He wants to improve his game and get serious about his technique. Later, in the chapter, it is revealed that he went to California where he met Hajime Iwaizumi.
Through rigorous training and determination, Ushijima is able to perfect his arm swing. His technique is similar to the bow-and-arrow arm swing. It is like he is drawing a bow and shooting an arrow. It becomes difficult for his opponent to anticipate the kind of shot he is going to use.
"Haikyuu!!" chapter 396 is scheduled to release Sunday (June 7). Fans can read the latest chapter on Manga Plus and Viz.
Stay tuned for more "Haikyuu!!" news, spoilers and updates.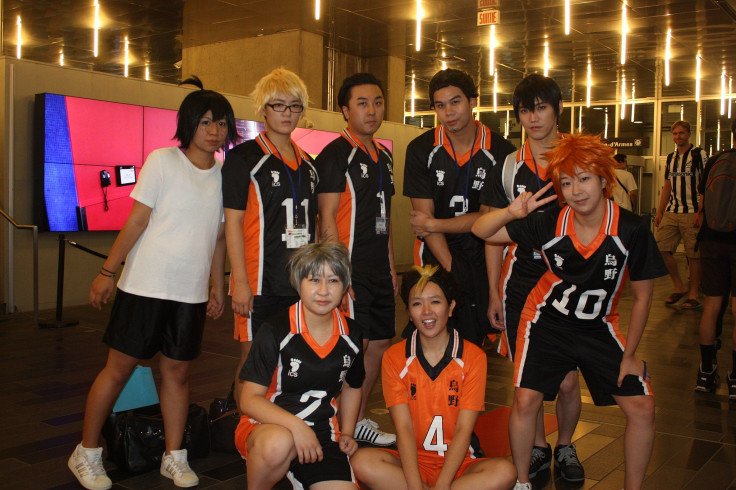 © Copyright IBTimes 2023. All rights reserved.