'Hailo' Taxi Cab App Enters US Market In Boston For iOS, Android Users
Co-Founder Says Company Is "Solving Line-Of-Sight" Problem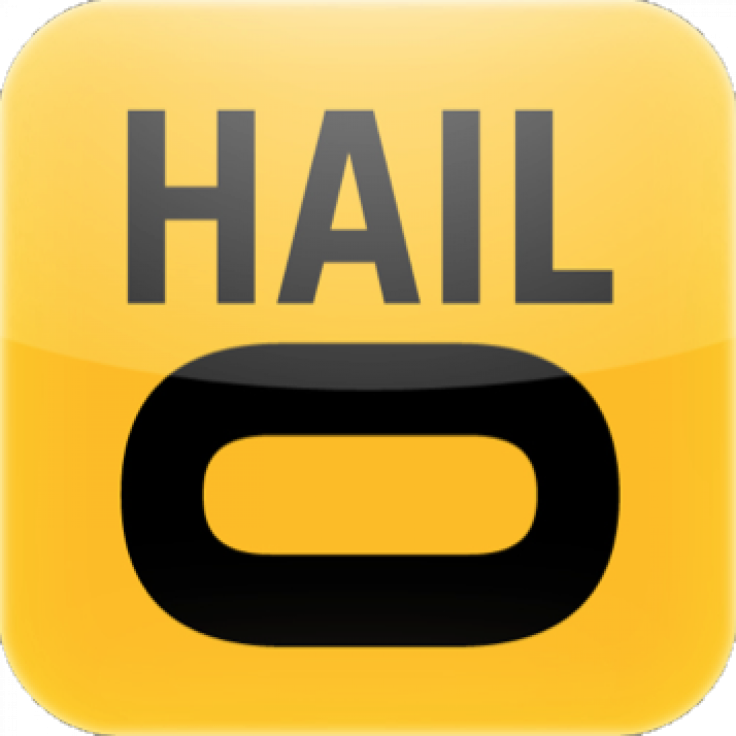 Hailo, one of a number of growing smartphone apps that lets users hail taxi cabs and pay for their trips in real-time, has made its first step into the turbulent world of US public transportation. The company announced Wednesday morning that it will start offering its service to taxi drivers and prospective travelers in Boston, Massachusetts.
Founded in 2011 in London, Hailo has previously expanded to Dublin and Toronto. It's core product offers unique services to both sides of the market: taxi drivers are given a more sophisticated mobile app that puts them in touch with other drivers, provides them with traffic updates and any relevant local event information, and ultimately puts them in touch anyone looking to hail a cab through their mobile device. Commuters, meanwhile, are given access to a network of drivers free of the hassle of having to search for a taxi themselves.
At the end of the day, this adds up to what Hailo chairman and co-founder Ron Zeghibe calls a "virtual hail."
"What we're solving, in the simplest terms, is the line of sight problem," he said in a phone interview. "What we're doing now, all of a sudden you can see through walls."
While many of the potential benefits of a mobile app that helps the eager traveler to get in touch with a taxi are self-evident to anybody that's struggled to find a cab on a crowded or rainy street, the U.S. marketplace have nevertheless proved a tough nut to crack for mobile startups eager to disrupt the car service ecosystem.
Just one day ago, Hailo competitor Uber Technologies, a San Francisco-based startup that developed a similar service it began to expand into other major U.S. cities earlier this year, reportedly shut down its operations in New York City following a bold and weakly calculated move into one of the world's largest taxi cab markets. The company faced significant opposition from New York's powerful Taxis and Limousine Commission, but was ultimately stymied in its progress toward establishing the app ecosystem among city taxi drivers because it failed to meet safety regulations that prohibit them from using any sort of mobile device while operating a vehicle. The company is also facing legal issues in Chicago from Taxi companies and consumers alike for the way it charges customers.
Zeghibe would not comment on Uber's behavior, but he was quick to note that the app has been fully accepted by regulators in Boston and is transparent about the way it processes metered charges for customers. While in London the service takes a 10 percent cut from each of the Taxi driver's transactions, Hailo is inverting the charge for the shift to Boston because, as Zeghibe explained, cab fare is so much cheaper in most U.S. cities compared to Europe.
"In London, the biggest issue that cab drivers face is occupancy," Zeghibe said of the high price of car services there. "It's an issue of getting the service in the first place in order to be able to give it to travellers."
In the US, since the market for taxis in any given sudden is already so flush with merchants, customers instead pay an "access fee," the benefit of the service then being that it helps weed drivers and passengers out of the fray to help locate one another.
For the time being, he said that Hailo will charge one dollar on top of the metered fee for the service, though costs may eventually split into different categories depending on factors like rush hour or other contingencies needed to attract more drivers during a given time.
The concern often raised about these types of apps, however, concerns their potential transformation of any given labor market. The legal dispute in Chicago between the car service industry, consumers, and Uber, after all, was that Uber misidentifying its service fees and skimming half of drivers' gratuity from their bills. Taxi drivers already work independently and based on commission, sure, but the established businesses maintain that without their infrastructural support cities could eventually come up lacking in properly trained drivers, or even cars -- overhead costs that the app economy can hardly provide on its own.
Zeghibe, for his part, understands the concerns, but maintains that these new mobile products can only improve service for drivers and customers alike.
"Clearly it has a disruptive aspect, I'd be misleading you otherwise," he said of the business and its older, estalbished competitors in the traditional industry. "But as long as your improving benefits, even the current major stakeholders could gain."
Really, Zeghibe argues, the service can only reduce costs for both parties by eliminating inefficiencies such as lost time spent searching for the next customer. Removing these kinds of human errors, he suggests, will ultimately flatten out unnecessary waste and preserve both sides of the two-sided market.
"There is no human intervention in this," he concluded. "It's a rule-based system"
Zeghibe said he has future plans to expand to other US cities including Washington D.C. and Chicago.
© Copyright IBTimes 2023. All rights reserved.