Hallmark Channel 'Coming Home For Christmas' Premiere: Meet The Cast, Watch Trailer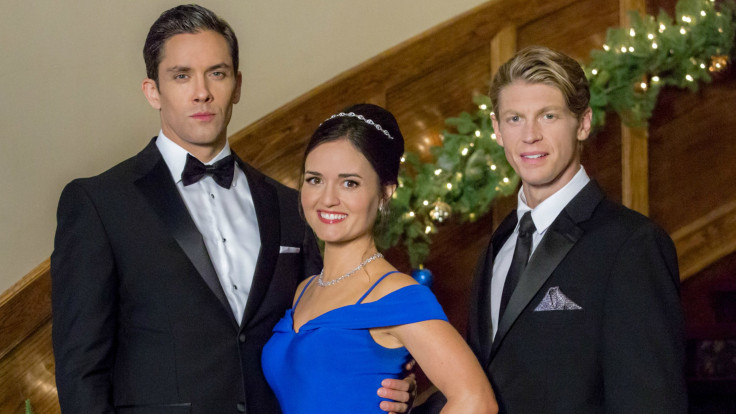 A Hallmark Channel premiere of a new Danica McKellar movie is a holiday all its own, but throw in the theme of Christmas and viewers have got themselves quite the event to celebrate.
That event is also known as the debut of her new Countdown to Christmas film "Coming Home for Christmas," which also features Hallmark first-timer Neal Bledsoe and "Chesapeake Shores" star Andrew Francis.
McKellar will play the down-on-her-luck Lizzie, who's looking for a new opportunity to take on, while Bledsoe and Francis play brothers Robert and Kip, respectively, who vie for her attention when she begins caring for their estate.
"Out of work when her insurance company folds and still recovering from a breakup with her boyfriend, Lizzie is poised to restart her life. Through real estate agent Megan Richfield (Lindsay Maxwell), who also happens to be her sister, Lizzie learns of an opportunity to manage Ashford Estate, home of the Marley family and 12,000 square feet of opulence in the Virginia countryside," the official synopsis revealed.
She takes the job, but it's not without its issues. Robert, the oldest of the three Marley siblings, asks Megan to sell the Ashford Estate, which doesn't bode well for the future of Lizzie's position. Plus, dealing with the feuding Marleys doesn't help make her job any easier.
She has to handle dealing with the 80-year-old grandmother, family matriarch Pippa Marley (Paula Shaw), who is against selling the estate, as well as Kip, Robert's eccentric younger brother. Robert and Kip are complete opposites.
"Before Ashford Estate is sold, one last Christmas Eve gala is planned and Lizzie's in charge. Christmas is her favorite time – she recalls the warmth of the holidays in the Richfield home and wants the same for Ashford Estate," the synopsis continued. "The more Lizzie puts her heart into the magical makeover of Ashford Estate, the more the crusty Marleys find themselves warming to her. Lizzie, meanwhile, has caught the eye of both brothers. But even as Kip pursues her, Lizzie finds herself also drawn to Robert."
Will one of the Marley brothers steal Lizzie's heart? Who will she choose - Robert or Kip? What will become of the Ashford Estate?
"Coming Home for Christmas" debuts on Hallmark Channel tonight at 8 p.m. EST.
© Copyright IBTimes 2023. All rights reserved.