Halloween Costume Ideas For Babies 2015: Inspiring, Cute Ways To Dress Up Your Little One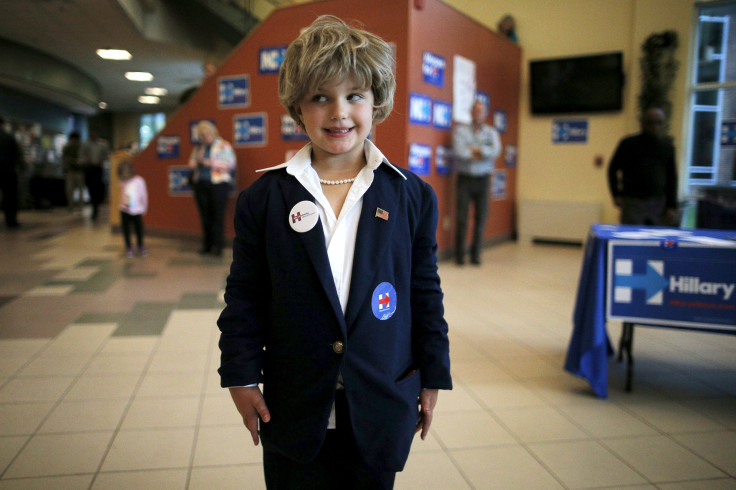 Want your baby to be the star of Halloween this year? A clever or cute costume is key. Here are a few great ideas to get you started, from presidential candidates to characters from children's literature.
Whether you support him or not, there's nothing like a baby impersonating Democratic presidential candidate Bernie Sanders. Just plunk a wispy white wig on your child's head, add some glasses and hope that your child frowns to complete the picture.
This mouse in a trap costume is a bit more elaborate. You have to paint a board and build a giant fake mouse trap, buy or make a mouse costume, and then come up with something that looks like a block of fake cheese. The perks are that your child is in a wagon, which will make a long night of trick-or-treating just a tad easier for a tired parent.
Thanks to "Orange Is The New Black," the hit TV show, orange jumpsuits are all the rage for costumes. For true newborns this getup is especially appropriate when the sign "I just did 9 months on the inside" is added. And it's wallet-friendly, to boot.
Also budget-friendly is this Dobby costume, especially if you know how to knit. And even if you don't, Dobby hats can be bought on Etsy, while the rest of the costume can be completed with mere snips in an old, preferably dirty, pillowcase.
The old man from Pixar's movie Up is another popular one -- and as a bonus, your child will probably love carrying a bunch of balloons.
Of course, Bernie Sanders and the old man from Up are not the only older gentleman costume options. There's also Albert Einstein. Who knows? It could inspire your child to become a genius someday.
As for animals, the lion costume is a classic. Besides the fact that it's downright adorable, one of the major advantages to this outfit is that your child is all but guaranteed to stay warm during trick or treating. Costume options range from the relatively simple (a handmade lion hat that looks like a mane, for instance, is available on Etsy here) to the more elaborate, like a full body suit with a giant mane.
Last but not least, there's Thing 1 and Thing 2 from Dr. Suess. Got twins or two young children? This is perfect for matching them up on Halloween night. Prices for a set of two costumes range from $39 to $69 at Pottery Barn.
© Copyright IBTimes 2023. All rights reserved.
FOLLOW MORE IBT NEWS ON THE BELOW CHANNELS