Halloween Costumes 2011: Top 20 Funny and Scary Ideas Worldwide [PHOTOS]
Halloween, which is round the corner, is one of the most anticipated holidays in the U.S and certain other parts of the world, such as continental Europe, Australia, New Zealand, South America, Japan, and elsewhere in East Asia. Children and adults alike participate in this festival by trick-or-treating, carving jack-o'-lanterns, attending costume parties, playing pranks on each other, watching horror movies, etc.
The biggest attraction of Halloween is costumes. Halloween costumes are traditionally modeled after monsters, ghosts, ghouls, skeletons, witches, vampires, werewolves, and devils.
Over time, however, people have also begun dressing up as popular fictional characters, including superheroes, princes and princesses, and Hollywood celebrities.
Meanwhile, commercialization of Halloween has brought about a problem -- Halloween costumes are available in stores and one can order them online, as well, but they are mostly mass-produced, so if you have bought your costume from a local store and you are invited to a Halloween costume party, don't be surprised should you find your friends wearing the same costumes at the party.
However, if you want to wear something unique and interesting, be it scary or funny, you've come to the right place. Start the slideshow to check out great Halloween costume ideas from around the world, for both men and women.
MUST READ: Amazon vs Facebook: Who Would Make a Better Smartphone?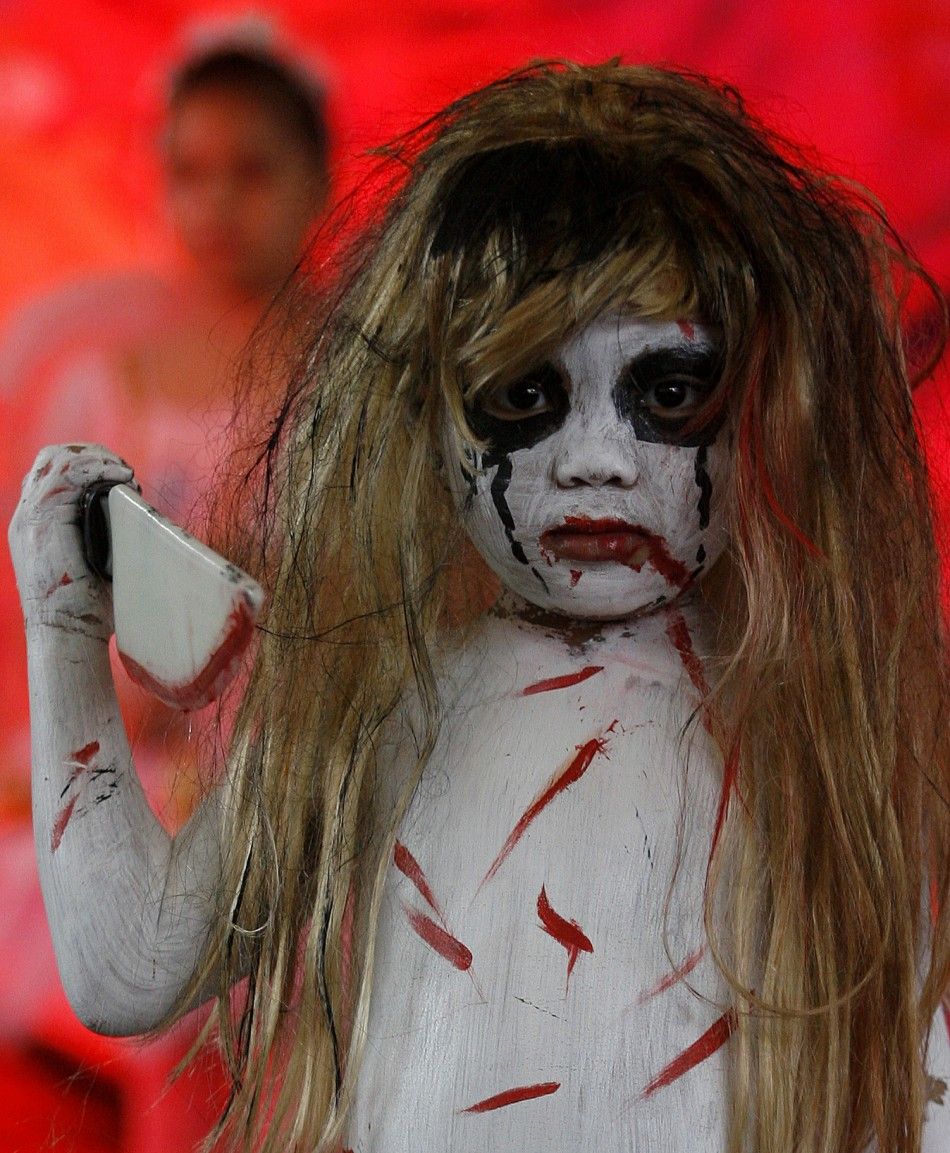 © Copyright IBTimes 2023. All rights reserved.