Halloween Recipes 2018: 10 Creepy Dessert Ideas For Parties And More
The spookiest time of the year is upon us which means there are only a few weeks left until little ones put on their scariest ensembles and gather in your doorway, eager to get their hands on something sweet.
Whether you are staying in during the costume-themed festivities and keeping all the treats to yourself or you plan on whipping up some sweet snacks for others, there are a variety of cakes, pies and other goodies that can be served on this confection-fueled holiday.
Check out these 10 creepy dessert recipes that you should consider adding to your Halloween celebration:
1. Blood Drip Cupcakes
Turn dessert into the most dangerous course of the night with this sharp idea. This recipe by Delish offers step-by-step instructions to create the ultimate chocolate cupcake topped with a glass candy shard. Your party guests may actually be afraid to take a bite out of this treat.
2. Whoopie Pies With Pumpkin Filling
Put a twist on the traditional whoopie pie with these creepy treats that are also grain and gluten free. This recipe from Living Healthy with Chocolate calls for coconut flour, pumpkin puree and a few other items before you can assemble the dessert that forces your guests to stare into the eyes of their sweet victim.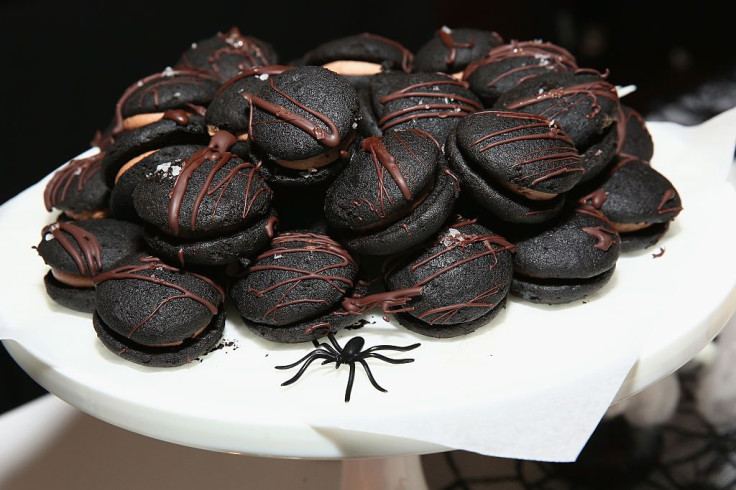 3. Rice Krispie Mummy Treats
Grab a box of your favorite Rice Krispie treats and prepare to chow down on this spooky dessert in a matter of minutes. Although Creme de la Crumb offers sugar lovers an easy recipe that only requires three simple ingredients, you may want to consider adding a fourth. By using red food coloring to create bloody eyeballs, you will turn these edible mummies into a memorable snack for your Halloween visitors.
4. Bloody Red Velvet Cake
Delicious cake or bloody crime scene? This gory recipe from Spicy Southern Kitchen calls for the basic ingredients necessary to create a red velvet cake like flour, sugar, cocoa powder and baking soda. However, it also requires some white chocolate bark to make a bloody ganache that may scare guests away from going back for seconds.
5. Chocolate Mice
Three blind mice? More like three types of delicious chocolate! Semisweet, bittersweet and white chocolate are used in this recipe found on Delish to create bite-size treats that allow you to decorate your dessert table with edible rodents.
6. A Stuffed Brain
Give yourself the ultimate sugar rush with this brainy dish. With ingredients like semisweet chocolate, marshmallows and a surprise crispy rice crunch, this recipe from the Food Network is sure to satisfy anyone who is brave enough to find out what's really hiding inside the human brain.
7. Kitty Litter Cake
Sure it sounds disgusting, but your guest will surely want to take a big scoop out of this kitty's litter. This sweet dish by All Recipes requires you to break out a couple of chocolate Tootsie Rolls, sandwich cookies, pudding and a few other ingredients in order to make this no. 2 taste like the no. 1 dessert.
8. Eye-Scream Sweets
Let your guest know you are keeping a close eye on them with these spooky yet delectable treats. All you need is M&M's, strawberry syrup, food coloring and ice cream to whip up this eye-catching treat by Parenting.
9. Edible Intestines
Give the sugar lover in your life a glimpse into the human body with this edible organ. Although recreating this puff pastry filled with chocolate frosting and mini chocolate chips has its challenges, Wanna Bite offers detailed directions that will help you turn a vital part of the human body into a delicious snack.
10. Creepy-Crawly Cake
Turn Halloween into the ultimate prank night with this deceiving dessert. This chocolate cake recipe by Martha Stewart, which features malt balls, a ganache center and semisweet chocolate chips, requires the finished dish to be garnished with rubber cockroaches. Bon appétit!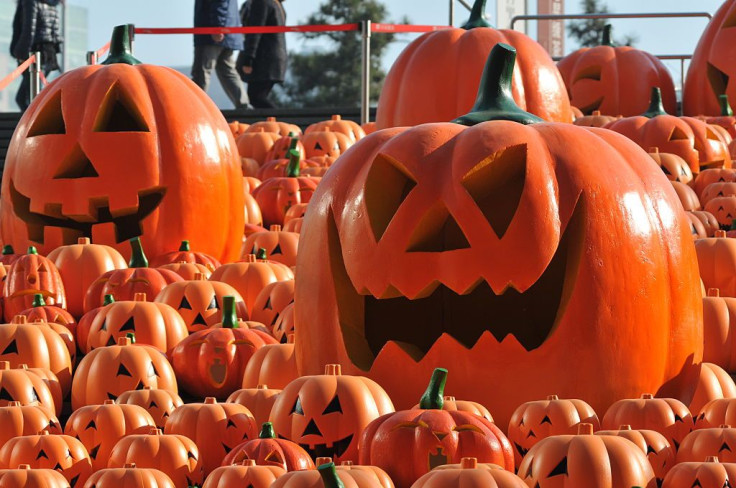 © Copyright IBTimes 2023. All rights reserved.
FOLLOW MORE IBT NEWS ON THE BELOW CHANNELS