Labor Day Weekend Drinks 2018: 14 Cocktails To Celebrate The Holiday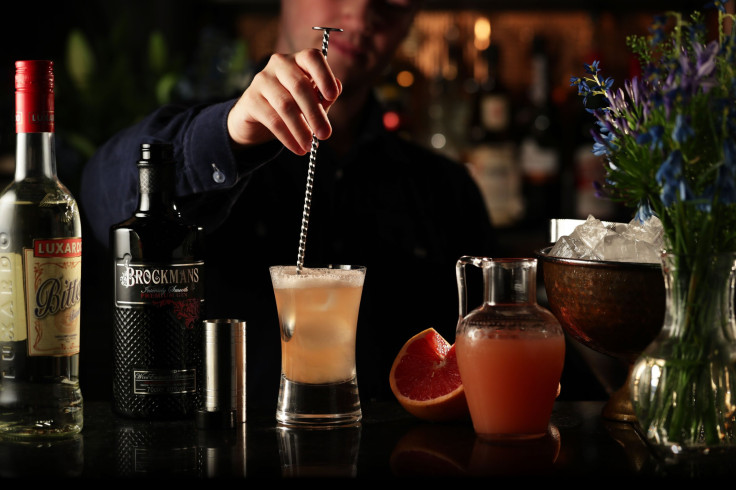 Labor Day weekend is finally here, which means it's the perfect time to kick back and relax ahead of the upcoming holiday. Each year, the first Monday in September is dedicated to honoring the hard-working people across the US for all of their strength.
Whatever your plans may be, consider taking a moment to commemorate this special time of year by rewarding yourself with a few spectacular adult beverages. Whether you're all about establishing a party vibe or prefer to create a chill atmosphere, it's easy to turn your long weekend into an extravagant celebration.
Toast to your contributions this Labor Day by trying out some of the delicious drink recipes below.
Brockmans Negroni Blanco
Ingredients:
1 ¼ oz. Brockmans Gin
1 ¼ oz. Luxardo Bitter Bianco
¾ oz. Grapefruit juice
¾ Soda water
Grapefruit wedge to garnish
Add Brockmans Gin and bitter Bianco to a tumbler glass filled with ice cubes. Then pour in the grapefruit juice and soda water before giving the glass a gentle stir. Garnish your finished beverage with a thin wedge of pink grapefruit.
Moët Liber-tea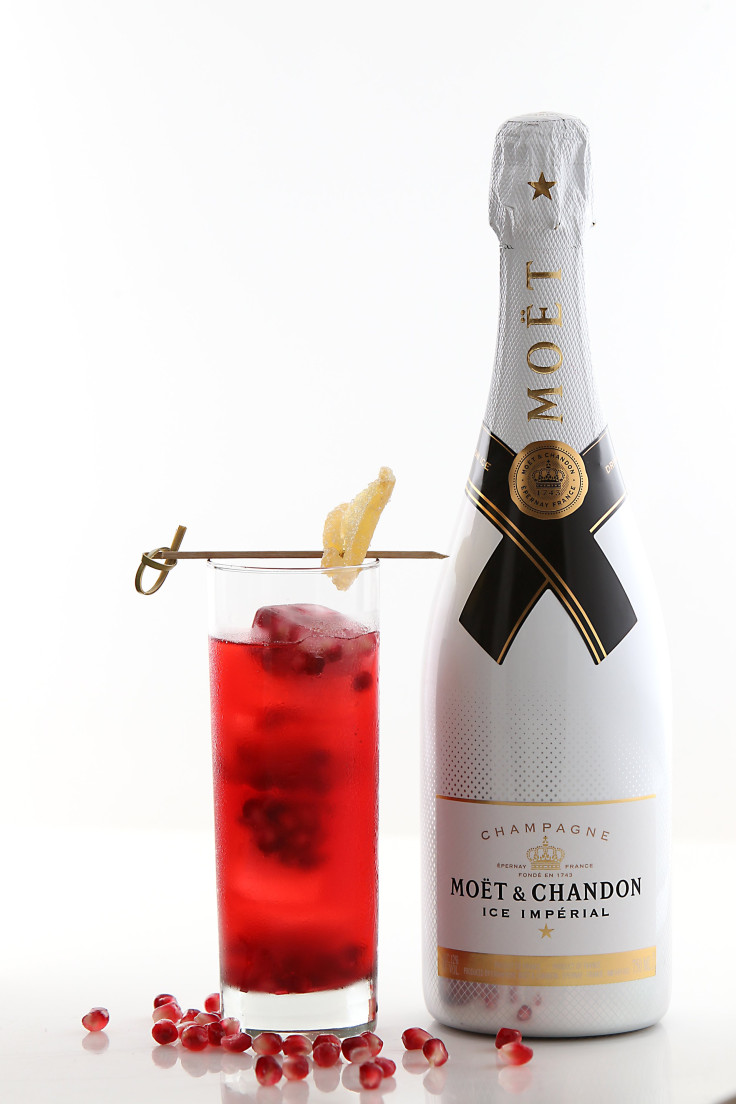 Ingredients:
4 oz Moët & Chandon Ice Imperial infused with Pomegranate White Tea
1.25 oz Belvedere Vodka
1.5 oz Ginger Beer
2d Angostura (Aromatic) Bitters
Pomegranate ice cubes
This boozy pick-me-up created by Crystal Chase prompts those in need of quenching their thirst to build this drink in a Collins glass. Craft your beverage by steeping a Pomegranate White Tea Bag in the Moët & Chandon Ice Imperial for two minutes. Then add the Belvedere Vodka and Ginger Beer before placing the Pomegranate ice cubes into the glass. Garnish this drink with a skewered crystallized ginger and a sparkler.
Cucumber Lime & Basil Prosecco Spritzer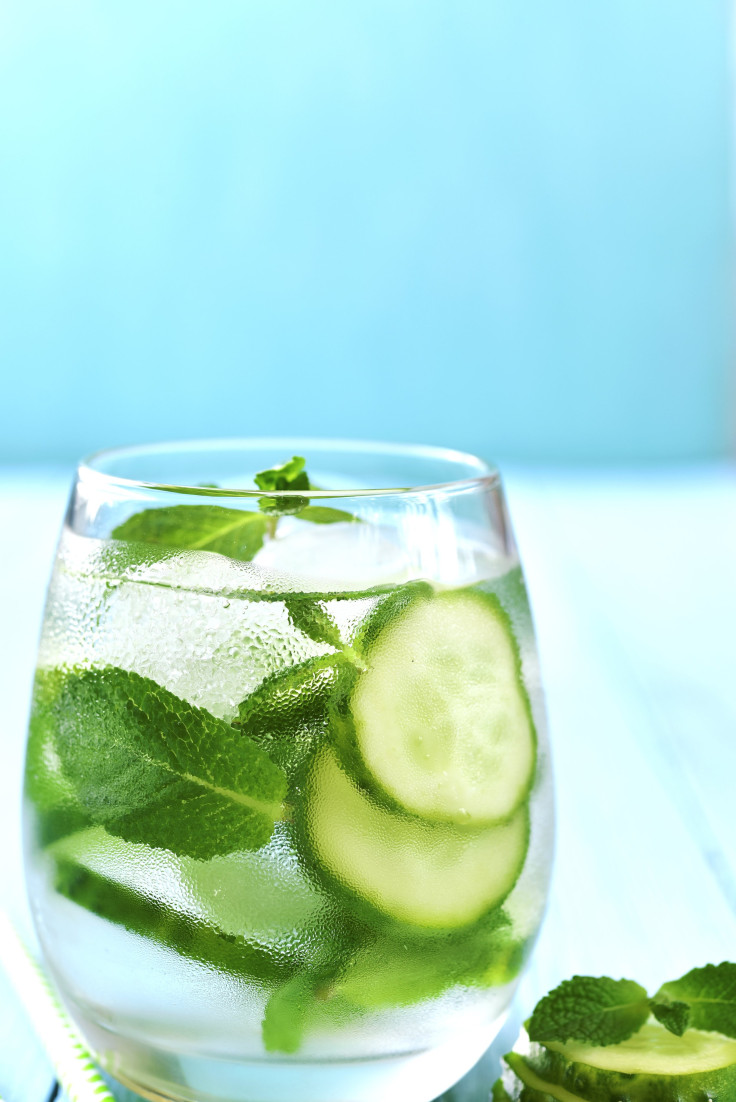 Ingredients:
Muddle the lime juice, basil leaves and cucumber in a shaker glass. For those looking to add some intense flavor to their cocktail, allow the mixture to marinate in the fridge for a minimum of one hour. Add ice to the mixture and then shake. Strain about ½ oz of the juice into a Prosecco glass and fill the remainder with Santa Margherita Prosecco Superiore DOCG. Garnish this invigorating drink with a basil leaf and cucumber slice.
Sweet Sunday Rosé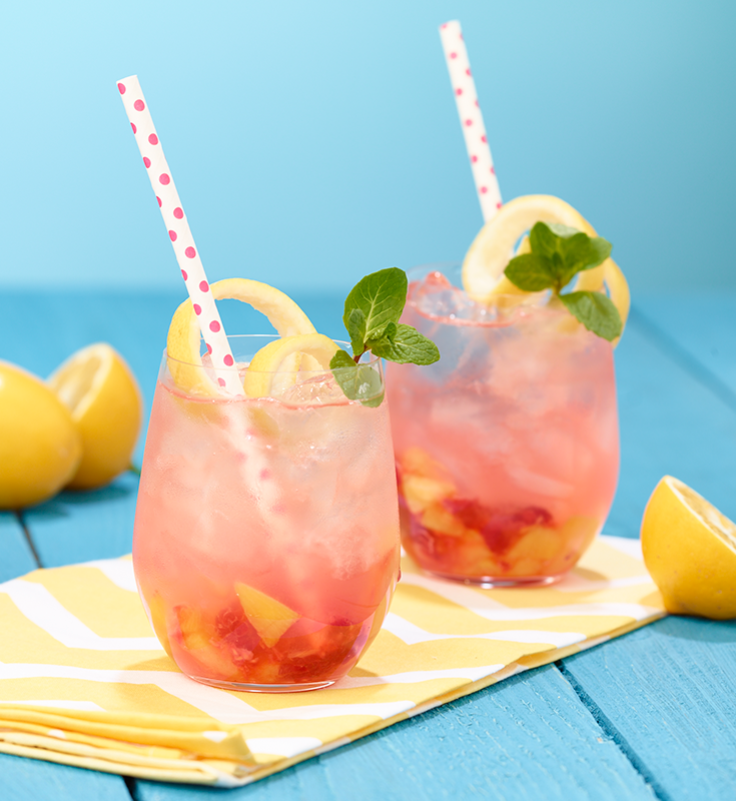 Ingredients:
1 Can Barefoot Rosé Spritzer
4 oz. Lemonade
½ Cup diced fresh peaches
½ Cup raspberries
Mint for garnish
This drink for two calls for the raspberries and peaches to be muddle together before evenly distributing the mixture into two glasses. Add 2 oz. of lemonade to each before filling the glasses with ice. Evenly divided the can of Refresh Rosé into each glass before garnishing the drinks with a sprig of mint.
Brockmans Sundown Vermouth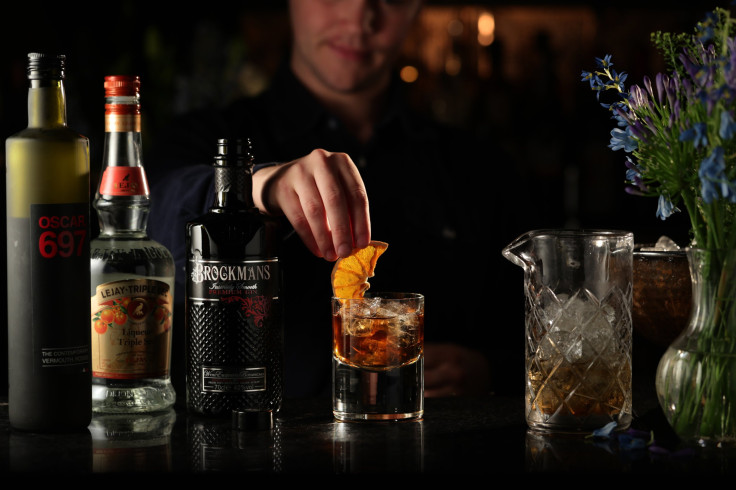 Ingredients:
1 ¼ oz. Brockmans Gin
1 oz. Rosso Vermouth
½ oz. Lejay Triple Sec
Add Brockmans Gin, Rosso Vermouth and Lejay Triple Sec to an old-fashioned glass filled with ice. Give the glass a stir, then use a thin slice of dehydrated orange to garnish your finished cocktail.
D' USSÉ Sunray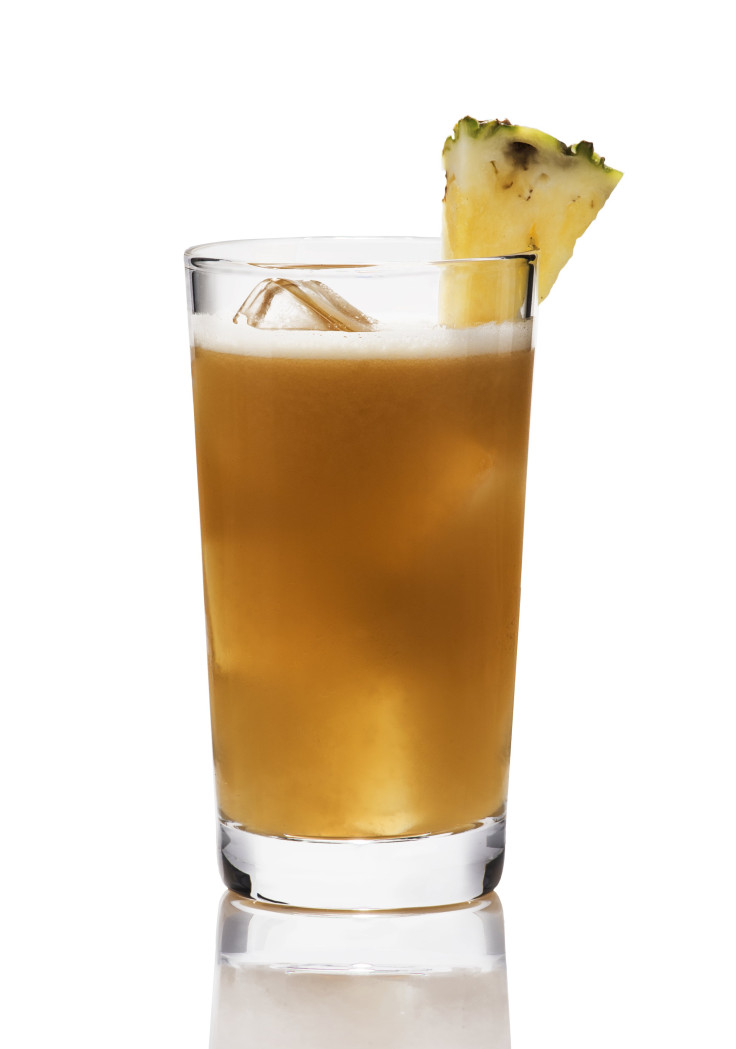 Ingredients:
1 oz. D'USSÉ Cognac
1 oz. Bacardi Cuatro Rum
1 oz. Fresh lime juice
1 oz. Pineapple juice
1 oz. Passion fruit puree
Combine the ingredients in a shaker with ice. Shake well before straining into a highball glass filled with ice. Use a pineapple wedge to garnish your tasty cocktail.
Barefoot Berry Passion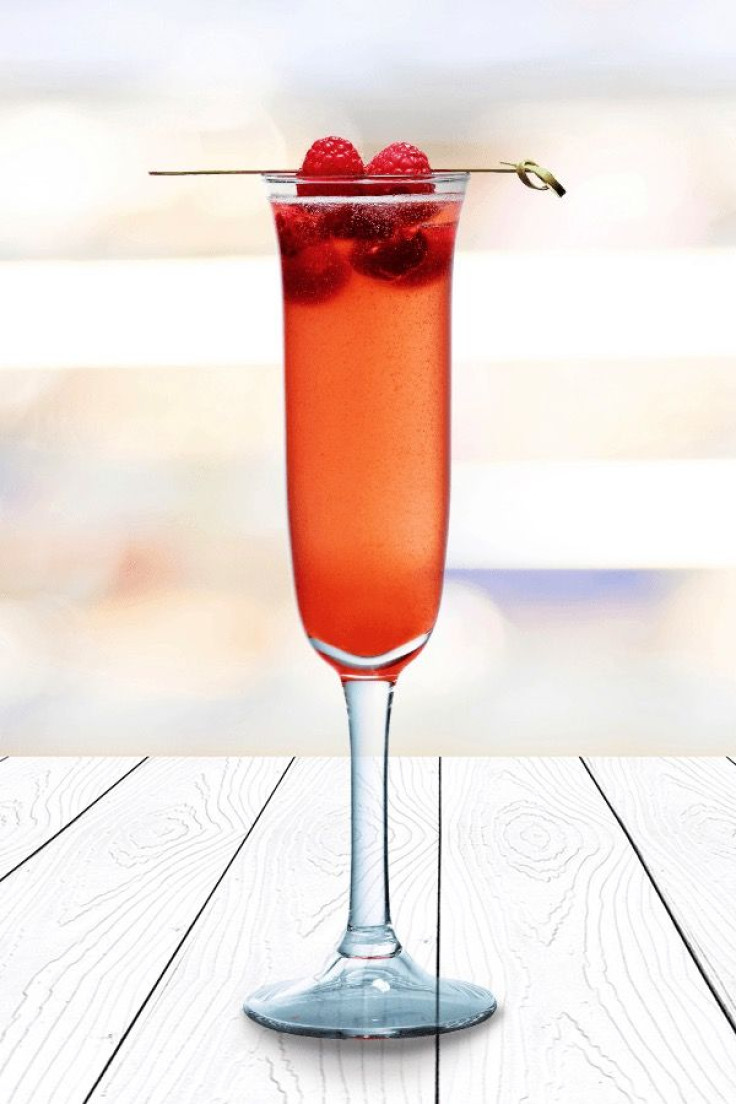 Ingredients:
4 oz. Barefoot Bubbly Moscato Spumante
1 oz. Passion fruit puree
6 Raspberries
Splash of simple syrup
Muddle passion fruit, raspberries and simple syrup in a mixing tin. Add the contents into a champagne flute and top with some refreshing Barefoot Bubbly. Garnish with fresh raspberries.
Champagne, Ginger Beer Punch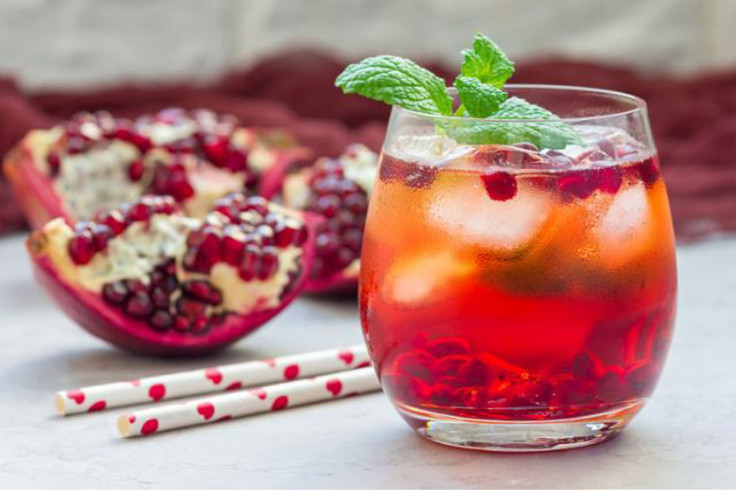 Ingredients:
Add the contents into a glass filled with ice. Then stir and add your desired amount of pomegranate seeds. Garnish this easy cocktail with a mint leaf.
Moët Melon On The Rocks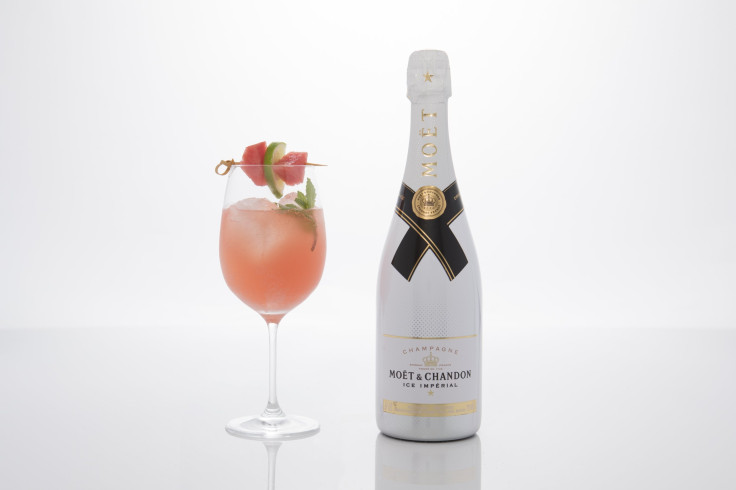 Ingredients:
4.0 oz. Moët & Chandon Ice Imperial
3 Large ice cubes
0.5 oz. Fresh lime juice
0.75 oz. Volcan Tequila Blanco
1 oz. Fresh watermelon juice
6 Mint leaves
Combine all of the ingredients except champagne in a cocktail shaker. If using fresh watermelon, muddle the fruit and mint leaves then add ice. Be sure to shake well before straining the beverage into a large wine goblet. Slap one mint leaf to extract the oils and run it around the rim of the glass. Top your cocktail with the Moët Ice Imperial and add in the three large ice cubes. Garnish your drink with watermelon, a slice of lime and a sprig of mint.
Barefoot Riesling Perfect Punch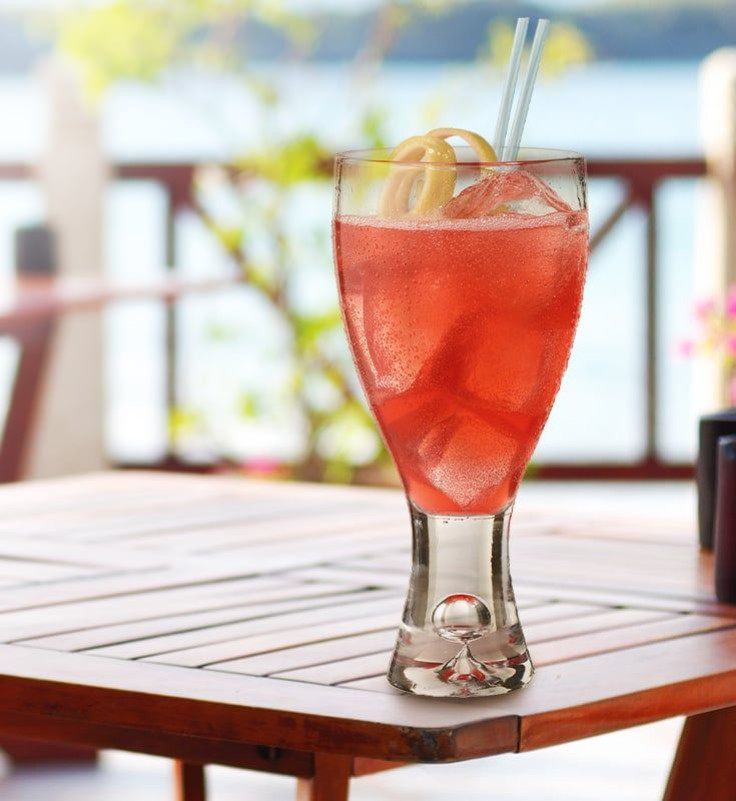 Ingredients:
4 oz. Barefoot Riesling Wine
1/2 oz. Lemon juice
1/2 0z. Grenadine
1 oz. Club soda
Combine Barefoot Riesling, lemon juice and grenadine into a shaker with ice. Shake well to blend and chill the beverage before straining it into a cocktail glass. Top with chilled club soda.
Peach Nectar Ginger Beer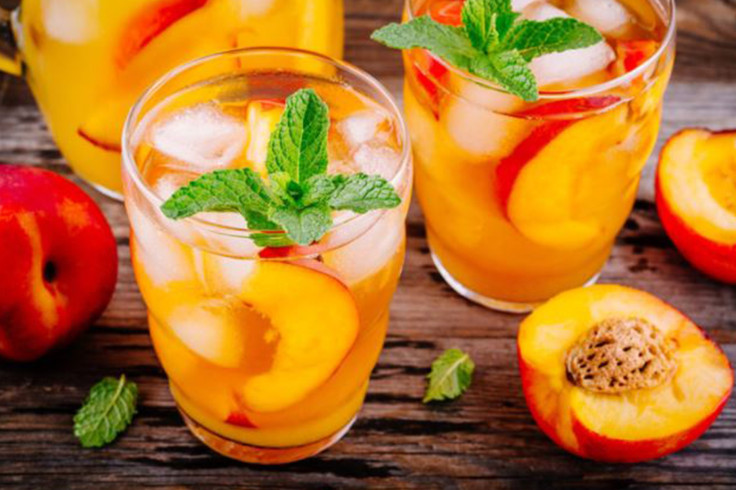 Ingredients:
Pour the contents into a short glass with ice and stir. Give your drink some vibrant color by adding in a few peach slices and a sprig of mint garnish.
Sparkling Punch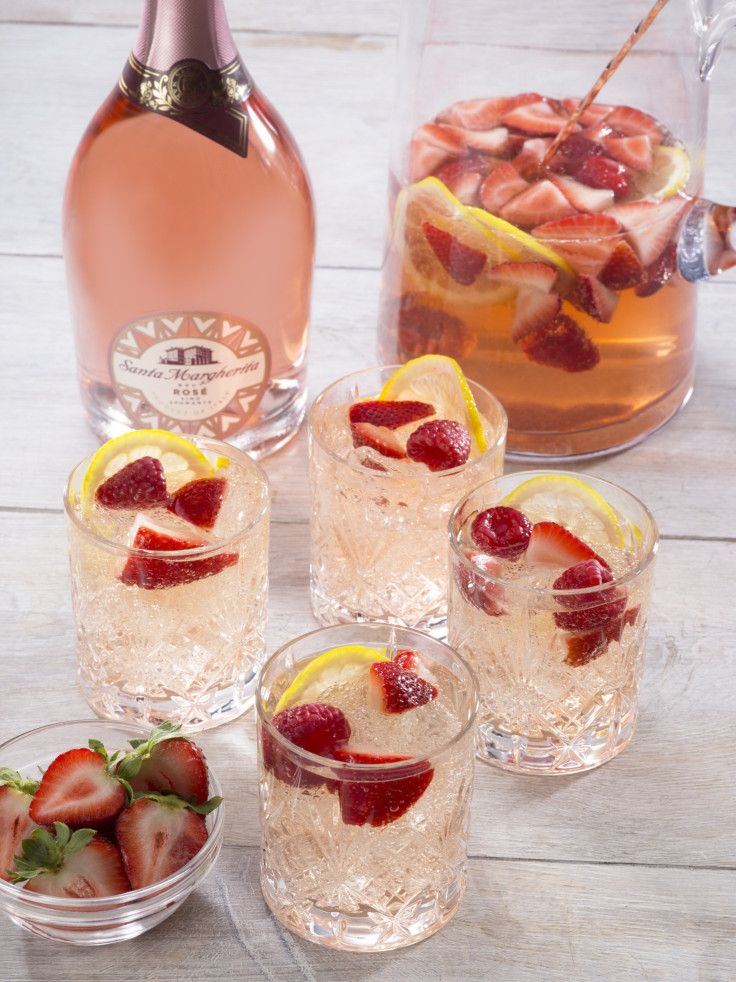 Ingredients:
1 750-ml Bottle chilled Santa Margherita Sparkling Rosé
3/4 cup Limoncello
1 Cup Fresh raspberries
1 Cup Quartered fresh strawberries
1 Medium lemon, thinly sliced with seeds removed
Combine the limoncello, raspberries and strawberries in a large pitch. Add in the chilled rosé champagne and stir in half of the lemon wheels. Fill an old-fashioned glass with ice and add the contents from the pitcher making sure each glass contains fresh berries. Garnish this Labor Day cocktail with a lemon wheel.
Sandia Rocas
Ingredients:
1 1/2 oz. Tequila Don Julio Blanco
6 oz. Fresh pressed watermelon juice (seasoned with black pepper)
1/2 oz. Fresh lemon juice
Add the Tequila Don Julio Blanco, seasoned watermelon juice and lemon juice to a cocktail shaker. Fill the shaker with ice and shake well for a total of 15 seconds. After straining the drink into a rocks glass with fresh ice, feel free to garnish your beverage with a cube of watermelon, lemon peel or both.
Tito's Blueberry Lemon Spritzer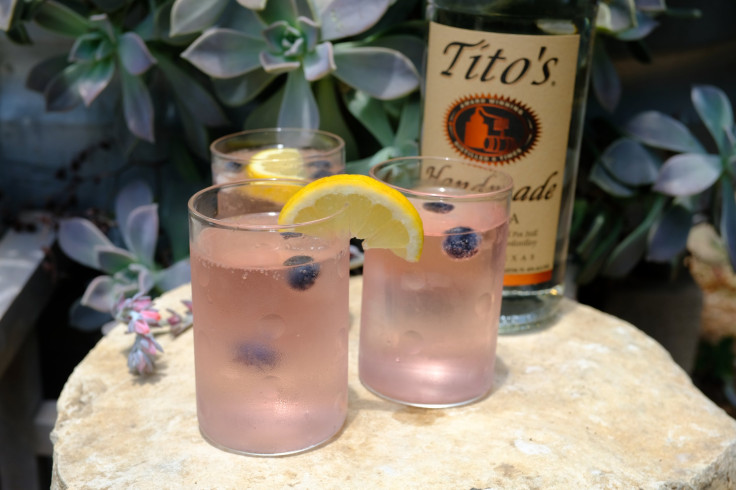 Ingredients:
1 oz. Blueberry-infused Tito's Handmade Vodka
3 oz. White wine
3 oz. Sparkling mineral water
1-2 Lemon slices
This effortless cocktail requires you to combine all of the ingredients together in a glass over ice. Then squeeze between one and two lemon slices over the beverage, stir and enjoy.
BACARDÍ Treacle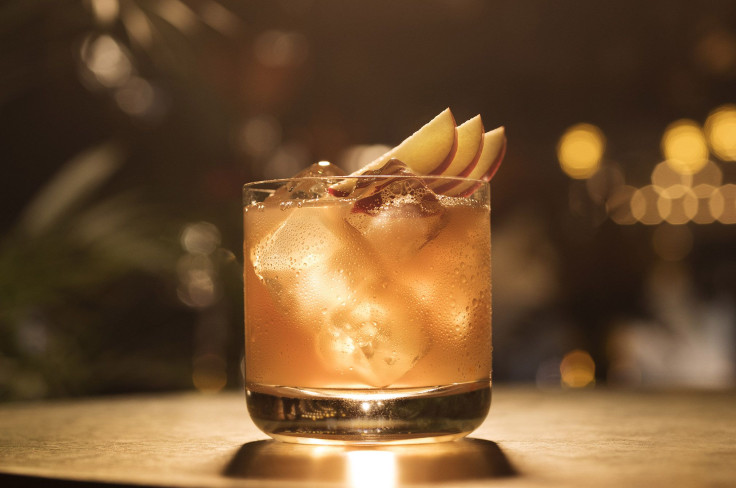 Ingredients:
2.5 Parts BACARDÍ Reserva Ocho
0.25 Parts Sugar syrup
1 Part Freshly-pressed apple juice
2 Dashes orange bitters
Combine the ingredients together in a glass filled with ice rocks until it is perfectly diluted. Float the apple juice before garnishing with apple slices.
© Copyright IBTimes 2023. All rights reserved.